Question & Answers with Sri Sri Ravi Shankar

Q: Gurudev, I am bullied by friends I don't know why. If I hit back it becomes worse. And if I keep quiet then I'm considered weak.
Sri Sri Ravi Shankar:
When there is no question, then what is the need of the answer? Drop your questions, your doubts.
You all are extraordinary. Just bear one thing in mind, that you take interest in knowledge. Read a bit of knowledge. Everyone must read the Bhagvad-Gita, the Guru Granth Sahib and the Yog Vasishta. Read one-two pages of the Yog Vasishta everyday. Like you watch television everyday? In this manner, make it a habit to read a few pages of knowledge. When you wake up in the morning, read a knowledge book.
Just as water that doesn't flow, stagnates, the mind needs to gain knowledge from books from time to time so that it doesn't stagnate. If the mind is not polished with knowledge, it will not shine. So get a little bit of knowledge everyday.
Be in knowledge. Have fun. Knowledge, singing and meditation. Have these three aspects in mind. Spend some time to gain knowledge in the morning.Read two-three pages everyday. Read the Bhagvad-Gita, Yog Vasishta. And in the evening, sing some bhajans. Enjoy it thoroughly. Sit for some time in meditation. In satsang, it is important to sit for a while in meditation.
Practice meditation. Become a seeker. Walk the path of the seeker. You will get the best of everything the world has to offer. It is important that those on the path of knowledge consider themselves fortunate. They, in turn, should give this good fortune to as many people as possible. We shouldn't limit the happiness to ourselves: we should extend and help everyone have a taste of the same.
So remember: singing, knowledge and meditation. Did you turn the pages of a book today or not? Did the water flow or not? Yes? Just as flowing water remains clean, when you turn the pages of a book of knowledge, your mind remains clean and pure. And meditate everyday for a little while. Do Sadhana. And remember that when you become a seeker, you will lack nothing. When you walk on this path, there will be no lacking in your life. And whenever you are in trouble, you are not alone. The Divine is with you.
Don't scatter yourself too much. Be centred and collected. And walk with ease. You don't have to put too much effort. Yes? See how easily we can collect flowers. Similarly, there is nothing difficult.
There is bliss in chaos. Bliss and chaos go together at home! We have to take everything and move forward.
Q: Gurudev, How to get rid of laziness?
Sri Sri Ravi Shankar:
If there is greed, laziness will go away. If there is fear, laziness goes away. When you are in love, there is no sign of laziness.
Q: Gurudev, I get caught up in my problems. How do I come out of this?
Sri Sri Ravi Shankar:
When you think your problem is big you are not looking at others' problems. When you compare your problems with others, your problem starts looking small.
Q: Gurudev, Please talk about domestic violence and how one can live with it?
Sri Sri Ravi Shankar:
Domestic and social violence both arise out of stress. We never teach people how to handle stress. No one is given spiritual knowledge. Don't you think this knowledge of meditation and Sudarshan Kriya should reach everybody? This knowledge of non-violence should reach all.
Somehow we have to reach this knowledge to people. You cannot tolerate domestic violence. Educate people. Put your 100 percent to bring them to knowledge and meditation. Through this, you will see how their whole attitude changes. There is a village of 600 people in Nanded Province in India. It had the usual challenges of a village - alcohol, debts, etc. One 'Art of Living' teacher took it as a challenge and started teaching courses in small groups. Within a few months there was a huge change in. Today everyone gathers together in the evening and sing together. Nobody drinks or smokes, or takes tobacco. There is no crime. There is one store in the village that runs on trust, without a shopkeeper. It has been running in this manner since three years without any theft. The entire village is organic. Nobody is unemployed. There are no locks on doors in the entire village. All the houses are painted pink to show unity. They keep it so clean. They are self-sufficient and environment-friendly. They have received the "Most Ideal Village" award. One hundred and eighty villages of Karnataka and altogether 500 villages are now following this model. Every person does pranayama.
A lot needs to be done. We have 140 schools in areas where there are no roads or electricity. We have a good number of children studying in these schools. They receive free education. First generation literates achieve such good grades in school. The President of the World Bank asked us how our projects are successful. I explained that money is not always the reason. Love and spiritual energy make projects successful.
Q: Gurudev, We crave for the pleasure of the senses, personal gain and power. Do cravings drop one at a time or all together?
Sri Sri Ravi Shankar:
Sometimes cravings dissolve one at a time, sometimes all together. As soon as anurag(devotion) is born in life, everything else is dropped. When there is love and devotion you will see that all the negativity is removed on its own. When the satva is increased in life, attachments and aversions due to rajoguna, tamguna are themselves removed. For some, it happens slowly and gradually and some undergo misery and then drop it. They drop it because of misery.
Q: Gurudev, they say the recipe for depression is to only think about oneself. But at the start of Mahabharata war, Arjuna was thinking about others, yet he was depressed. Please explain.
Sri Sri Ravi Shankar:
Well, the mantra for depression is - "What about me, what about me". And Arjuna was thinking how he could do the work which he was supposed to do, and what people would think of him. It was again about himself only. It is not just thinking about oneself, but your other different attachments and lack of understanding can also lead to depression. But one sure technique to get depressed is- Just sitting, doing nothing and thinking, 'what about me, what about me, what will happen to me?' You are sure to get depressed this way!
Q: Gurudev, If whatever we do is in search of happiness, then why is there so much pain and misery in the world?
Sri Sri Ravi Shankar:
There is a story of Mullah Nasurudin. His wife was pregnant and the time of delivery had come. But the baby was not coming out. When doctor told this to Mullah Nasurudin, he ran to the market, bought a toy, and kept that toy in front of her wife. He said, "After all this is my child, so he will surely come out with greed". Whole our life we keep on running behind things with the hope of getting something. We keep on looking for some kind of profit. How would such person experience happiness? Neither does a greedy person get happiness nor does a person who is bombarded with too many desires. The one who relaxes in his consciousness is happy. One, who is centered, experiences the true happiness. I am not saying there is no happiness in the outer world, but the happiness you get when you go within is incomparable.
The world is running in search of happiness. The body gets baked, the mind gets baked, the intellect gets deluded but still we keep on getting stuck in the same repetitive cycle. When you meet Guru, you come to know that you are the source of happiness. Then the mind calms down, and you realize that you are the one in whose search you kept on running here and there.
Q: Gurudev, I am anxious about the results of my interview. What to do?
Sri Sri Ravi Shankar:
Do Ujjai breath, bastrika, meditation, sing and dance.
Q: Gurudev, How do I find strength in myself?
Sri Sri Ravi Shankar:
Be well rested and have your heart in the right place. You need both mental and physical rest. Thinking "Oh I have done so much!" will only bore you down. Just know that you will have enough time and energy to do what you were born to do in this life.
Q: Gurudev, What does a yagya consist of?
Sri Sri Ravi Shankar:
In any yagya, there is dhyan (meditation), daan (giving), gyan (knowledge) and gaan(music)
Gaan nourishes the right brain. Gyan nourishes the left brain and dhyan nourishes both.
One grows due to yagya.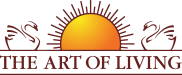 Founded in 1981 by Sri Sri Ravi Shankar,The Art of Living is an educational and humanitarian movement engaged in stress-management and service initiatives.
Read More