Question & Answers with Sri Sri Ravi Shankar

Q: Gurudev, How does one get rid of lust in the mind?

Sri Sri Ravi Shankar:
If you suppress lust totally, you won't be able to rise high. Also if you indulge too much in it, then also it is not going to work. Adopt the middle path. You can progress on the path being a family man. Neither you should force celibacy on you nor should you indulge too much in it. If you see the faces of people who visit these night clubs, you will not find even a glimpse of happiness on their faces. It is like sadness and heaviness are dropping out from their faces.
Q: Gurudev, Is there a practice that one can follow that does not cause suffering? Is there a joyful methodology?
Sri Sri Ravi Shankar:
Waking up to the reality. Knowing of this 'I' can lead to a state of devotion, of love. It is spontaneous. There is no need of surrender because it is already there. It does not have to mean a painful part of the ego. It is knowing that everything belongs to the divine, the thorn as well as the roses belong to the divine. What happens when you surrender? A permanent peace dawns in you, a smile that no one can take away from you. You wonder that there was such an illusion. You smile and realize that there is nothing to give away. Suppose you fill a pot from the lake, and you are carrying that pot of water. Then you pour it back into the lake. What can you tell the person when he/she thinks that he/she is giving water to the lake? It brings back a feeling of connectedness, and annihilates the sense of separation which causes pain and suffering. Sense of connectedness always brings peace and joy. So with this self knowledge, practice of meditation, singing, becoming one with the sound of satsang, you become one and merge into one consciousness. Satsang is everyone sharing together the consciousness and energy, everyone is sharing the sound. In Satsang, the mind gets united, all minds get united with the cosmic energy. It brings more benefit in singing when your awareness is focused, and you have one pointed attention.
Q: Gurudev, I have fallen because of such a big ego. What can I do?
Sri Sri Ravi Shankar:
Never mind! If you have recognized that you have fallen, you will rise higher. That is good enough. You have recognized that your ego has been the hindrance. But now don't fight your ego. Just keep it in your pocket. Let it be there. Don't try to do anything with it. Say, "I like it" and let it be there. If you don't like it, give it to me, but then, I would like you to keep it with you. You know our effort in trying to erase our ego becomes another big problem. You have enough other problems to solve anyway.
Q: Gurudev, Guruji, I am in a job where nothing gets done without bribing government officials. Give your guidance, now I am very much confused. How can I be a go-getter without giving bribe?

Sri Sri Ravi Shankar:
You have to look into the eyes of those people who want bribe and tell them that, "look I am on the spiritual path, I am not going to bribe. If you want me to come fifty times, I will come, but I will not give any bribe." Your voice style should be very firm and gentle, with much sweetness and firmness. Several times we speak the truth, but express with anger.
Speaking truth, but with anger in the background, or truth with hatred does not bring success. Speak firmly with sweetness. Just do it once or twice, and see what happens.
Q: Gurudev, After the course, you came thrice in my dream. The second time you came in my dream, the dream was that you are no more in the world.
Sri Sri Ravi Shankar:
It is ok, does not matter – there is still lot more time for that to happen!
Q: Gurudev, What brings about the misuse of power?


Sri Sri Ravi Shankar:
Misuse of power is immaturity. Someone who is not mature misuses power. Such power do not stay long because it's not power at all. It is only an illusion of power.
Q: Gurudev, There are some blind faiths like not doing certain things on Tuesday or Thursday, or not crossing the path when a cat passes by. Do these carry any truth in them?
Sri Sri Ravi Shankar:
Nothing in all this according to me.
Q: Gurudev, Guruji, I am not able to concentrate for my mind is very flickering and playful. What should I do?

Sri Sri Ravi Shankar:
Let the mind go wherever it wants to go.
Q: Gurudev, In trying times we find people are letting us down in government, business and religion. How do you think these leaders should be handled?


Sri Sri Ravi Shankar:
Compassion. Mahatma Gandhi created a brand of politicians who were widely respected. I say spiritualize politics, globalize wisdom and secularize religion. Everyone should know a little bit about every religion in the world. If everyone could learn a little about Buddhism, Hinduism, Sectism, Janism, Christianity, then the whole mosaic of religion would be available. That's the only way we can understand each other and move on to spirituality. If every child knows a little bit about each religion, they would grow up with an acceptance of all religions.
Q: Gurudev, Sri Sri, in your presence I feel the darkness disappear, I feel light and happy. How do I retain this state of being?

Sri Sri Ravi Shankar:
Meditate, do service, be part of a service project. You will be close to me and retain this state of being that way.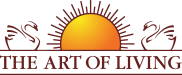 Founded in 1981 by Sri Sri Ravi Shankar,The Art of Living is an educational and humanitarian movement engaged in stress-management and service initiatives.
Read More