Question & Answers with Sri Sri Ravi Shankar

Q: Gurudev, Can a person struggling for livelihood progress on the spiritual path?
Sri Sri Ravi Shankar:
Some people say that to walk on the spiritual path you have to abandon your professional life. But I say you can continue pursuing your profession or business, and progress on the spiritual path as well. In fact, they are complementary to each other. Pursuing the spiritual path makes it easy to accomplish tasks in your professional life as well. Only listening to this knowledge doesn't help. Doing your practices along with it is equally important.
Q: Gurudev, How do I know whether I will get enlightened or not?


Sri Sri Ravi Shankar:
Your doubt is always something about which is positive. We doubt in the honesty of a person. We doubt in the truth of a statement in which someone expresses love for us. We immediately believe if someone says, "I hate you". How does one know if he/she has achieved knowledge or not? First, such a doubt arises. And its solution follows it. When your mind gets calm, you feel happy, such a fragrance comes from you, and love flows from you. Sometimes it happens gradually, and you don't realize it. Then all of a sudden you find out that nothing can disturb you, you are happy and peaceful, and you are untouched by any events happening around you. This understanding gradually dawns in you. It can also happen suddenly. But it is good if it happens gradually.
Q: Gurudev, Please tell us what we should do for our nation to feel grateful to our nation.
Sri Sri Ravi Shankar:
For showing your love and gratitude for your country, you will have to do a lot of work in the society so that our villages develop and become self helping. To make a society which is void of corruption, violence, all have to put effort whole heartedly, OK.
Q: Gurudev, How can we bring human, nature and animals in harmony for our future generation?
Sri Sri Ravi Shankar:
We should stop polluting our planet. Say no to plastic, Use as little plastic as possible. Recycle..Use recycled things. Use chemical free shampoos and soaps as far as possible. Go organic, I would recommend everyone to become vegetarian. You know, if we pay attention on the consumption that takes place to produce one non-vegetarian meal, feeding the animal etc.., it is equivalent to 400 vegetarian meals. So, I recommend everyone to turn vegetarian. Environmentalists say that if even 10 percent of the population turns vegetarian, we will not have the problem of this green house effect.
Q: Gurudev, What about the dark hidden forces which corrupt politics, military, intelligence agencies etc.?
Sri Sri Ravi Shankar:
You know, I always believe that truth always triumphs. Truth will always win. I would say that you also have this confidence.
Q: Gurudev, There has been life for so many centuries on this planet. I wish to know why is it that some creatures live a prosperous and extravagant life, and yet there are some creatures who do not even have enough to eat? What is the basis on which a creature gets birth?

Sri Sri Ravi Shankar:
This is one of the five secrets – the secret of birth. Nature has been very kind that birth has been kept as a secret. Otherwise, you would be living a miserable life remembering all previous incidents that happened in the past lives. But a time will come in your life when your mind would be completely established in the present moment, memory would awake, and you will remember what you were and who you were in your previous births. It is alright if it does not happen with some people.
The whole world is made up of cause and effect. If somebody is rich, that has a reason. If somebody is poor, that also has a reason. But does that mean we don't have any independence of Karma? You definitely have freedom. We have been given discrimination. So, we do have freedom of karma, and also we are bearing fruits of past actions also. It is like you get some capital from someone. Now, it is up to you what do you want to do with it. A poor man can become rich, and a rich can become poor. There are all possibilities. Your karma decided where you were born. But it depends on you where do you want to reach.
Q: Gurudev, I have left my habit of drinking and smoking after the course. But my parents are still stuck up in these. What can I do?
Sri Sri Ravi Shankar:
If your mother or father had not done the course, and is drinking alcohol, then certainly you are not having a cordial relationship. Allure them by any means, and get them into the course, then see they will also leave any addictive habit. Today, the problem is that so many homes have become slave of alcohol. It is a matter of sadness.
There are so many children who ask how their parents can leave these bad habits. You have to do work for this. You have to apply some tactic. It is not only that only parents improve the children, sometimes children also improve their parents. How many of children are there whose parents have changed? Very good!
Q: Gurudev, Who is your inspiration?


Sri Sri Ravi Shankar:
There are two books you can read to find an answer to this. One is 'Guru of Joy' and the other is 'Walking the Path'. I would say my inspiration is every child. I want to see everyone to be like a child. Of course, I must say my mother was a great force. She was always concerned that I had to do better. Anything I did, she would say that you had to do better. So, she was pushing me all the while.
Q: Gurudev, We're living in a time with a lot of talks about scandal and fraud even among spiritual teachers. How can we distinguish real spiritual teachers from frauds?
Sri Sri Ravi Shankar:
It has come into notice in India and Europe. It is so disheartening. Yet I tell you, though sometimes a train gets derailed but we do not stop traveling by train. Planes crash but we don't stop flying. There are some people that slip or go in strange directions out of temptation or intention. It is unfortunate. I would say if a spiritual or religious leader does something wrong, he should get double the punishment as anyone. Not only has he committed the crime, but he has disrespected an entire school of thought or institution. Such leaders should come out on their own. Having made a mistake they should come forward and apologize. If they cover up, they should get three times the punishment. Being on a spiritual path and covering up wrong-doing indicates a lack of faith and sense of belongingness. In such a case you are harming your own soul and spirit.
This is nothing new. In the Ramayana(an ancient Indian scripture), Ravan was a famed saint and yet it was he who abducted Sita. Even in the medical field there are doctors who steal kidneys! You would have heard of people who bring distrust in every field. Let's not become prejudiced or take an opinion about it. We should move on. I'd rather be compassionate than condemning. Ok they have made a mistake, now let them come on the right path. Inside every culprit there is a victim crying for help. Even in the worst criminal, there's a scar, wound and dissatisfaction. We have to heal that victim and then the culprit will disappear.

Q: Gurudev, Guruji, I am not able to concentrate for my mind is very flickering and playful. What should I do?

Sri Sri Ravi Shankar:
Let the mind go wherever it wants to go.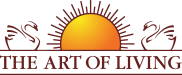 Founded in 1981 by Sri Sri Ravi Shankar,The Art of Living is an educational and humanitarian movement engaged in stress-management and service initiatives.
Read More