Question & Answers with Sri Sri Ravi Shankar

Q: Gurudev, What is beyond the experience we call death?
Sri Sri Ravi Shankar:
Why do you want to know everything right away? I don't want you to be bored even after you die! Let's first understand life. We can understand death later.
Q: Gurudev, What is your inspiration?


Sri Sri Ravi Shankar:
There are two ways of going about work. One is wanting to do something for which you can always find an inspiration. Another is since you already have something, so you want to do it as an expression of joy. It makes all the difference whether work is done as an expression of joy versus expecting some joy. So, I'm not expecting joy in doing something. Rather, I am doing everything as an expression of joy. Everything is happening spontaneously. People find it very hard to understand this. These people ask me, "What is your motivation?, What is it that you want by doing all of this?". I say, "nothing. I want nothing". It's a little hard to understand at that time. For instance, suppose you have seen a nice movie. So many people who saw Avatar told me, "Guruji, you must go." By canvassing for a movie you enjoyed, you are not getting anything. You are not getting paid for canvassing for that movie. You go around telling everybody, "oh, that movie is so good, you should watch it." What do you get by that? You just tell people because you enjoyed watching it, and you want to share that happiness with everybody. Infinite joy is what we've all been born with. I give joy by sharing myself with everybody. So, we need to bring this shift from the joy of receiving to the joy of giving.
Q: Gurudev, What will you say on the end of the world on 21 December 2012?
Sri Sri Ravi Shankar:
A fiction. A nice fantasy fiction.
Q: Gurudev, There has been life for so many centuries on this planet. I wish to know why is it that some creatures live a prosperous and extravagant life, and yet there are some creatures who do not even have enough to eat? What is the basis on which a creature gets birth?

Sri Sri Ravi Shankar:
This is one of the five secrets – the secret of birth. Nature has been very kind that birth has been kept as a secret. Otherwise, you would be living a miserable life remembering all previous incidents that happened in the past lives. But a time will come in your life when your mind would be completely established in the present moment, memory would awake, and you will remember what you were and who you were in your previous births. It is alright if it does not happen with some people.
The whole world is made up of cause and effect. If somebody is rich, that has a reason. If somebody is poor, that also has a reason. But does that mean we don't have any independence of Karma? You definitely have freedom. We have been given discrimination. So, we do have freedom of karma, and also we are bearing fruits of past actions also. It is like you get some capital from someone. Now, it is up to you what do you want to do with it. A poor man can become rich, and a rich can become poor. There are all possibilities. Your karma decided where you were born. But it depends on you where do you want to reach.
Q: Gurudev, What do you think of religious scandals? How can you avoid such scandals?

Sri Sri Ravi Shankar:
If somebody has made such a mistake, he/she should simply admit it. There are such people in every field who don't speak the truth. Don't blame the field for it. There are doctors who steal kidneys and sell it for a price. Some people are scared of being operated. But you cannot doubt all the doctors. Noble professions like medicine and education are becoming corrupt. There is a fine line between being cautious and being paranoid, and prejudice occurs when you cross the line.
Q: Gurudev, Why can't we go back in time to correct our sins?


Sri Sri Ravi Shankar:
Correct our sins? They have all gone away from you. Everyday is a new life, live as though you are a new person. My dear, that is why you are here. If you have to live in the past and brood over the past you don't need to be here in the satsang. You have come here know that it is new.
Satsang is like a flowing river; not stale water, all the time fresh water.
Q: Gurudev, Whatever decisions we take, are your blessings always there?
Sri Sri Ravi Shankar:
In your profession and relationship, choice is yours and blessings are mine. The rest, I will have to think a little.

Q: Gurudev, Suppose we want something, or want something to happen, then there are two things one can do–one is to drop the desire and let it happen, and the other is wanting it is so much that it happens. What is it that we should do?
Sri Sri Ravi Shankar:
Take it as it comes. Sometimes you really pray for something and it comes. Sometimes you just have a gentle thought and it manifests. Right? So, there is no definite criteria for it, all is possible!
Q: Gurudev, How do we eliminate terrorism for future generations?
Sri Sri Ravi Shankar:
Terrorism arises when someone starts thinking that only they will go to heaven and everyone else will go to hell. They think, "let me teach the others my ways so that they also can go to heaven." Narrow-mindedness is a cause of misery. If each child is educated in a multicultural environment, tolerance is bound to develop. If the kids in Afghanistan were taught a little bit about their roots, a little a bit about Hinduism, Christianity and so on, they would not have become so intolerant. The Taliban would not have arisen. They should have some idea of the great sayings like that of Buddha, of the Upanishads. Krishna said the same thing that Jesus said. Multi-religious upbringing will bring about love and harmony in the world. Interfaith education and inter-religious exposure will bring about love and harmony. If all countries spend even less than 2% of their budget towards globalizing wisdom, every child in the world would be a more happy individual.
A young woman in India from the ' The Art of Living' Foundation went to the Ivory Coast to teach. Ivory Coast has very polarized Islamic and Christian communities. They live in different villages and historically have had little or no tolerance towards each other. Within a month of her being there, because of her work, communication opened up between the different religious communities. The Muslims built a school in the Christian village. The Christians built roads and toilets for the Muslims. This miracle happened in a very short span of time. If one individual could bring about this change, imagine what would happen if we all go together. If we move together, we can do something big!
Q: Gurudev, Survivors of war and disaster sometimes feel guilty about being alive when so many around them have died. What message do you have for these people?


Sri Sri Ravi Shankar:
Life is eternal. That's it.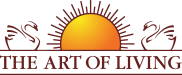 Founded in 1981 by Sri Sri Ravi Shankar,The Art of Living is an educational and humanitarian movement engaged in stress-management and service initiatives.
Read More