Question & Answers with Sri Sri Ravi Shankar

Q: Gurudev, What to do when we start doubting ourselves or our relationships?
Sri Sri Ravi Shankar:
Doubt is always about something that is positive. You know, if someone tells you that they love you, you say, "Really?" Isn't it so? But you take it for granted when someone expresses their hatred towards you. If someone asks you, "Are you happy?" you say, "Well, I am not sure". We doubt all that is positive. We doubt in love. We doubt in the goodness of people. We doubt honesty. We never doubt dishonesty. Isn't it so? We doubt our capabilities. We never doubt our weaknesses. You never doubt your depression, but you always doubt your happiness. So a doubt is always about something that is positive.
Q: First, how can we be of service. Second, how can I be a good human being of the society?
Sri Sri Ravi Shankar: There are many ways. You can become a teacher or volunteer of the 'Art of Living'. You can help in schools for rural children. Thousands of them are studying and thousands are waiting to get admission. You can participate in the 'Dollar a Day' project. One dollar a day can educate and provide medical, food and clothing for a child. We are 1000 people right here in this auditorium. If each one of us sponsors a child, 1000 more children will get access to education. These children are otherwise forced to work at a young age, and they get into violence without a value based education. If you want to take up any other projects, you are welcome. If you want to give your time, say six months or one year, you can go to places where you can bring peace to people. You are most welcome to come to India.
Q: Gurudev, How should one pray to god?
Sri Sri Ravi Shankar:
By doing service, pranayama, and meditation.
Q: Gurudev, How do we deal with corrupt people who do illegal things?
Sri Sri Ravi Shankar:
With skill, patience, and courage.
Q: Gurudev, I feel that my coming to you now has become an ego issue. I come to you to see what you will say to me or to get attention from you and not because I feel deep love and gratitude. I would like to feel the true deep love and gratitude like I have been before. I want to serve out of love and not out of feeling that this is what I am expected to do.
Sri Sri Ravi Shankar:
You know, feelings are like clouds. They are like the waves on the surface of the ocean. They arise, they come and they go. They change. We shouldn't be bent too much by our feelings.Do you see what I am saying? Life moves with commitment, not just feelings. And love is a gift. You can't force anyone to feel love. Your wanting to feel love becomes a hindrance to feel love. Just relax. I have spoken about this in the Bhakti sutras. When you want love, that want itself is turning or delayinglove from manifesting.So all that you need to do is to let go and relax. You will see your nature is love. Love is always there. It will manifest when it should. Like the sun is always there but it comes at its own time. Yes?The sun doesn't come up all the time though it is there twenty four hours. But it is in different places. In the same way, all the beautiful feelings in yourlife are there with you all the time. You can't forcefully manifest them. They will manifest at different times in life. And that's why be more relaxed and take them as they come. Yes?
Q: Gurudev, What should one do if one tries to do good all the time but ends up being bad in others' eyes?
Sri Sri Ravi Shankar:
It may be troubling others if your expression is not so perfect. Keep yourself in the others' shoes and see why he does not like you. Sometimes, it so happens that you regret your own words. You said something to someone that you didn't want to say. Same is true for others also. They say something which they did not want to. Those words are not coming from their heart. Do you like people who hold your mistakes against you every day? Do you hold onto their mistakes every day?

Q: Gurudev, My sister called me in the morning. She was crying because her son is suffering from an incurable disease, and his condition was not well. I could not be physically present there. I closed my eyes and prayed to you. At 4 o'clock in the evening, she called me saying that her son is doing well. All I want to know is how it is possible that I am sitting here and praying from here makes things better there?
Sri Sri Ravi Shankar:
This is a trade secret. It is easy to be popular but it is difficult to be a Guru. A Guru has responsibility along with.
Q: Gurudev, you said life is simple, yet why does it turn so complex? It is very difficult to make decisions. Why can't we avoid things which are complicated?
Sri Sri Ravi Shankar:
Life is simple while people are complicated. Why can't we avoid things which are complicated? We have too much time in life so we make things complicated.
Life is very simple and life is very complicated! Both exist depending on the circumstances and our perception at that point of time. Life is a combination of both.
Q: Gurudev, I have to choose between my family and knowledge as they are not into knowledge. I feel suffocated and wish to leave my family. What to do?
Sri Sri Ravi Shankar:
You are receiving knowledge so that you stay in the family and give them knowledge. Do it with skill. A doctor is required among patients only. Not all the patients are cured by the doctor, but still they don't stop treating. Give them as much knowledge as you can with skill. Do not try to show off your wisdom to them. Educate them, advice them but don't get carried away by the force of their ignorance. Hold on to satsang with one hand. Also, once someone gets the taste of satsang it is not easy to get rid of it.
You are very powerful. Pray and take up a sankalpa (intention) that your family gets interested in knowledge. It does make a difference. We are unaware of the power of the mind, the strength in sankalpa. That is why we remain miserable.
Q: Gurudev, For fifteen years I've been with the same job and my boss doesn't respect me at all. Should Iquit and start my own business? Please give me some direction.
Sri Sri Ravi Shankar:
Choice is yours, blessings are mine.
Q: Gurudev, What is samadhi?
Sri Sri Ravi Shankar:
When the mind is at ease and centered, that is a glimpse into samadhi. The experience you have when you lie down after the Sudarshan Kriya. When you feel – I don't know where I am but that I am.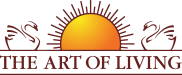 Founded in 1981 by Sri Sri Ravi Shankar,The Art of Living is an educational and humanitarian movement engaged in stress-management and service initiatives.
Read More