Question & Answers with Sri Sri Ravi Shankar

Q: Gurudev, How does one develop intuitive powers while making a decision?
Sri Sri Ravi Shankar:
Intuitive power is like a gut feeling, and to get clear intuitive power you must mediate. Without meditation your intuition will be vague, it won't be intuition at all.

(The next part will be covered in the coming post)
Q: Gurudev, Why do we want to be liberated?


Sri Sri Ravi Shankar:
Wanting freedom is a natural phenomenon. What you feel after your exams are over is a little experience of liberation (moksha). In life also you burn in your own hopes and desires. These desires have only brought you misery. When you relax taking a step outside all this, there is liberation (moksha). When you sit for meditation with the feeling, I am nothing, I want nothing, and I do nothing - this feeling is the feeling of freedom. It is fun, it is freedom.
Q: Gurudev, Dearest Guruji, what is ambition and what is greed? What is the line differentiating both? With love and pranams…

Sri Sri Ravi Shankar:
Greed is when nothing matters to you - no people matter to you. Only money matters, only you matter, that is greed. Greed is beyond your capability, beyond what you deserve. Even at the cost of suffering for others or yourself, you want to have it.You aspire and you want it by hook or crook, that is greed. Ambition is you have set a goal, you want to achieve it. That is ok.

Q: Gurudev, If we are dispassionate in life then we won't remain ambitious in life. To what extent is this true?


Sri Sri Ravi Shankar:
I don't use the word dispassion much because it has been distorted so much. I have seen so called dispassionate people who have no glow or happiness on their face. Dispassion means absence of any kind of feverishness but a joy is there. Adi Shankaracharya has beautifully said that there is no joy which dispassion cannot give you. Dispassion means - You don't run after joy but you are joyful from within.
Q: Gurudev, Guruji, I am in a job where nothing gets done without bribing government officials. Give your guidance, now I am very much confused. How can I be a go-getter without giving bribe?

Sri Sri Ravi Shankar:
You have to look into the eyes of those people who want bribe and tell them that, "look I am on the spiritual path, I am not going to bribe. If you want me to come fifty times, I will come, but I will not give any bribe." Your voice style should be very firm and gentle, with much sweetness and firmness. Several times we speak the truth, but express with anger.

Speaking truth, but with anger in the background, or truth with hatred does not bring success. Speak firmly with sweetness. Just do it once or twice, and see what happens.
Q: Gurudev, How do we recognize if a Master is true or not? Whoever gets connected to one's master puts full faith in him but then there can be a wrong use of this faith. So when someone ask me this question, it becomes difficult for me to answer in a proper way.


Sri Sri Ravi Shankar:
There are so many people in this world who betray their friends. Seeing this you don't stop making friends. There are so many people who go to shops, steal things and go away. How would you feel being suspected as a thief when you enter a shop? So don't be with that fear. Some doctors take out the kidneys of patients, then should people stop trusting all the doctors? Many time accidents happen, say a train gets off the track. Now should people stop traveling in trains because of this fear? This is paranoia. Listen to your heart. If your faith is true even if the master does wrong to you, it will not have any effect on you. Your faith will only raise you higher. If the master is doing wrong he will fall down, face problems, but it will not affect you at all. Your heart guides you to that which is right.
Q: Gurudev, What brings about the misuse of power?


Sri Sri Ravi Shankar:
Misuse of power is immaturity. Someone who is not mature misuses power. Such power do not stay long because it's not power at all. It is only an illusion of power.
Q: Gurudev, It is difficult to earn money. Can you tell me some easy way?
Sri Sri Ravi Shankar:
You want everything to be easy. You should also put in some effort. If you have grown too old, I can tell you easy ways. You have enthusiasm, you are intelligent..
Q: Gurudev, What are the end results of the economic situation? How do you think it will end?
Sri Sri Ravi Shankar:
There is no end to it. These sorts of things go up and down. That is the way of the world. America is coming out of it.
Sri Sri then invited the audience to visit India and participate in service projects.
Mahalo (a Hawaiian word meaning thanks)
Q: Gurudev, Who is your inspiration?


Sri Sri Ravi Shankar:
There are two books you can read to find an answer to this. One is 'Guru of Joy' and the other is 'Walking the Path'. I would say my inspiration is every child. I want to see everyone to be like a child. Of course, I must say my mother was a great force. She was always concerned that I had to do better. Anything I did, she would say that you had to do better. So, she was pushing me all the while.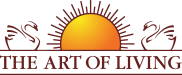 Founded in 1981 by Sri Sri Ravi Shankar,The Art of Living is an educational and humanitarian movement engaged in stress-management and service initiatives.
Read More