Question & Answers with Sri Sri Ravi Shankar

Q: Gurudev, I have just completed the Basic course, and have heard a lot about the Advance course. Can you please talk about the essence of the Advance course?

Sri Sri Ravi Shankar:
All the sleeping powers of the mind wake up. The body is strengthened; the mind is healed and strengthened, intellect sharpens, joy dwells up. So, only benefits are there.
Q: Gurudev, I was wondering what exactly the mind is. Is it a little space in our brain or is it universal? And yes, I want to tell you that you rock.
Sri Sri Ravi Shankar:
Mind is energy which is all over the body. See, every cell in your body is emitting some energy and the totality of all that energy around you is what you call the mind. Mind is not present at some point in the brain, but mind is all over the body. There is so much deep knowledge about consciousness; we should sometime go much deeper into it. We will understand more. The more you understand, the more wonder-struck you are. Wow!
You know, people have phantom hand, that means they really don't have a hand, but they feel they have a hand and they feel sensations like itching or paining in that hand. People who have lost their hand or leg in a war or accident, later sometimes, they feel they have a phantom hand or a leg. Though, they don't have it physically. That explains or gives a clue that the mind is not just in one spot, it is all around the body. The aura of body is mind. We think that mind is inside the body, it is the other way around - Body is inside the mind. Body is like the wick of the candle and mind is like the glow all around.
Q: Gurudev, Money and power are much needed things nowadays. How can spirituality help me get these?
Sri Sri Ravi Shankar:
You don't have to practice wrong in order to be rich. In fact, that will be very short lived. Spirituality enhances your intuitive power and positive energy thereby enhancing hit rate of your decisions taken.
Have you noticed that some people you meet, you feel like avoiding them, and some other people you meet, you feel like talking to them? Each one of us emits certain vibes. Vibes convey more than our words. If vibes change, everything changes. This way our interpersonal skills are also enhanced.
Q: Gurudev, What should I do so that I get enlightenment? I want enlightenment, I want to see God.
Sri Sri Ravi Shankar:
You want enlightenment? You want to see God? Do service and just relax!
Q: Gurudev, My husband has yet not done the 'Art of Living' course. I want him to experience the same joy and knowledge. I have persuaded him by all means. Please guide me what to do now?

Sri Sri Ravi Shankar:
You pray. It will happen.
Q: Gurudev, It seems people are more sad than happy. How is there a God?

Sri Sri Ravi Shankar:
Read "Celebrating Silence" and "Celebrating Love." God is the Generator, Operator and Destroyer. Some people have a wrong understanding of God. Our understanding of God is that he is omnipotent, waits for you to make a mistake and then gets angry. But no, God has given you intelligence and the discriminative power. This is established in the laws of nature. Animals do not violate the laws of nature, they do not have indigestion. Forests do not make mistakes unless man meddles with it. In which everything has come up, exists and dissolves – That is God. God is space. That space which you experience in meditation.
Q: Gurudev, I have lost my trust, how can I regain it?

Sri Sri Ravi Shankar:
Don't make an effort to regain it. Listen to your heart. Trust can never be lost. Doubt as much as possible, but truth always stands up to the doubt. Truth is so strong that doubt cannot destroy it. So, it is good to doubt. And the trust which moves through the doubt and stands, that is true trust.
How many of you here have not visited India yet? How many of you would like to come to India? Oh, very good. You know, we will organize a group from here. You have a home there in India. All of you come for a week, ten days, 15 days…whatever is possible. You can all come to India, and have a glimpse of all the service activity.
Q: Gurudev, Guruji, the self control that I keep on myself gets broken sometimes. What to do in such case?
Sri Sri Ravi Shankar:
It does not matter if it happens sometimes. It is not happening always?
Q: Gurudev, I am an 'Art of Living' teacher. How do I feel I have done enough service? I always feel I could do more for society?
Sri Sri Ravi Shankar:
Parents never feel that they have given enough to their child, esp. to the girl child. The nature of love is like that. Whatever you do in love, you feel you have not done enough. Know that there is something lacking if you feel you have done enough. It is manifestation of love which makes you feel that you can do more. Love is continuous and it never ends.
Q: Gurudev, Your naughtiness makes everyone dance. The whole world is going crazy. Tell us something about this naughtiness of yours?
Sri Sri Ravi Shankar:
Naughtiness is not to be talked about, it is to be done! Everyone has child-like qualities in them. Not childish but Child-like. When one is a yogi, this happens automatically. There is naturalness in life. Everyone seems to be one's own. This happens naturally. Ego, any kind of self identity that one has, gets dissolved.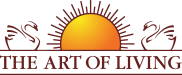 Founded in 1981 by Sri Sri Ravi Shankar,The Art of Living is an educational and humanitarian movement engaged in stress-management and service initiatives.
Read More