Question & Answers with Sri Sri Ravi Shankar

Q: Gurudev, Can you please speak on success and failure?

Sri Sri Ravi Shankar:
Failure is a step towards success. Success is a measure of a part of your ability. You have expressed little bit of your potential and that is success.
Q: Gurudev, Why is it becoming increasingly important to save the planet earth?
Sri Sri Ravi Shankar:
Because we are increasingly exploiting the planet earth more than what it can recuperate from. As individuals we can each do something to help the planet. You can be part of some service project like planting more trees, creating awareness about not using plastic bags. You can meditate everyday and put your attention on these issues. When we have an intention and put our attention on that, it will start manifesting. We don't use the mind power that has been bestowed on us by nature. It is the greatest gift we have been given.
Q: Gurudev, Why to turn vegetarian to practice spirituality? Don't I need proteins to follow spirituality?

Sri Sri Ravi Shankar:
There is more than one reason for the same. There are different animal groups. Some are scavengers which eat dead animals. Some kill and eat fresh flesh. Some animals eat only vegetarian food. The most powerful land animal, elephant, is vegetarian. Horse, cow, Gorilla, Hippopotamus are all vegetarians.
So, you find this nature. Our system is made for vegetarian food. There are many logical and scientific explanations. People world over are turning to be vegetarian. You don't want to make your stomach a burial land? You can change your whole diet and you will find how intelligent and genius you turn out to be. Most scientists, especially the genius ones like Einstein were also vegetarian.
Find more in the next post..
Q: Gurudev, Guruji, are we influenced by mistakes from previous birth? If so, then how does one prevent getting influenced by that or find a way to remove that influence?
Sri Sri Ravi Shankar:
You don't have to make too much effort. Just do your practices, your Sudarshan kriya, sing and meditate and all the bad karmas and impressions, they will get washed away by themselves. And with few advanced courses, few hollow and empty meditations, all impressions get released.
Q: Gurudev, I am a restless soul. I always want to take up the next thing, whether it be new job, new country, new place, new things. I don't know what is it that I am searching for? Do you have any suggestions for me?

Sri Sri Ravi Shankar:
Your soul is restless! How do you know? Have you found your soul? (Jokingly) Your restlessness is because you want more. You want more joy, more and more. It is like Bulimia. You eat food but you are not satisfied. You take it out, and then you eat more food. Relax. You have to find peace. You need to hurry up till you are not on the spiritual path. Like you have to hurry up before catching the flight. But once you are on the plane, there is no fun if you run inside the plane with your baggage on your head! You are not going to reach any faster. Once you are on the path, you simply have to relax. It is also said in Bhagwad Geeta that 'A yogi who is beginner has to work to earn karma'. But then you have to learn to relax. The more you relax, the faster you reach. If you take more time to relax, it takes long to reach. I know what are you searching for – your inner self - the source of all wealth, happiness and joy. And that is deep within you. Especially, when you meditate in a group of regular meditators, it has a different effect. Have you noticed that it had a different effect when you meditate today in the group, in this presence? (Affirmative yes from the audience). So it is much better to meditate in a group. You progress faster when you meditate with meditators. Then you realize that you have gained an ability to smile through and through, nothing really bothers you or touches you, nature loves you, and reverberates with you. I was having a discussion with one of the great scientists of the time. He was telling me about string theory. Every animal brings a particular type of energy, rythm or vibration on the planet Earth. Even if one animal is missing, the unverse will collapse. Suppose, if all the house flies gets extinguished from the planet, human beings will also dissappear. So, all the species of animals and birds are important for sustaining the universe. Ancient vedic people knew this. In ancient Indian methodologies, they have put different Gods and Goddesses on different animals. It is said that these angels or Gods/Goddesses ride on those animals, and come to the planet Earth. Mother Divine energy comes on lion. These are opposite values, but they bring in that type of energy to the ground. It is not that Mother Divine has to sit on lion and travel. But it means that cosmic consciousness brings that energy down to the planet Earth through that particular animal. Like crows are connected with ancestors and planet Saturn. Mars is connected with sheeps and goats. Each planet is connected with a particular animal, and each God/Goddess is connected with a particular energy. God/Goddess is nothing but a particular energy that descend to the Earth through that particular animal.
Q: Gurudev, You said Ashtavakra session has not ended and it continues. We had an unforgettable time here during these days. Please bless me so that I can come here when you have next Ashtavakra session.
Sri Sri Ravi Shankar:
Every step is complete. Whatever you have acquired is complete in itself. So, do not encourage any feeling of discontentment. Go back with contentment. You yourself are contentment.
Q: Gurudev, Dearest guruji, sometimes I feel that I have not got over a death in my immediate family , and it prevents me from moving forward in my own relationships, and starting my own family. I'd want to move on but sometimes I feel I'm my own worst enemy. Please help me guruji. I am waiting patiently for you to read, and answer my question.

Sri Sri Ravi Shankar:
You meditate, you do bhajan. These vibrations reach them also. You be peaceful and peaceful vibrations from you go across to the other side. That is why spirituality is called 'Sadhana' in Sanskrit, which means the real wealth, the real currency that can go even here and there (laughs). The other dollar currency cannot be used on the other side. That's why we say when you do satsang, sing and meditate, these positive vibrations reach them. And then, these emotions when they come up just observe them, watch them. They will come, evaporate and disappear. Don't make a big issue about it. Move on.
Q: Gurudev, After my course and Advance courses, my anger has been reduced to 80 percent. How can I completely get rid of anger?
Sri Sri Ravi Shankar:
The remaining 20 percent will also reduce. You can keep some anger with you also. It would be a good source of entertainment for others.
Q: Gurudev, The Bhagavad Gita is very close to my heart. And yet there is a passage in it that confuses me. It is when Arjuna wishes to flee the battle and renounce the world. But Krishna urges him to fulfill his duty by staying put and fighting.How is this advice understood with the principle of non-violence, a concept also central to the Gita? Is it similar to the notion of a just war in Christian and Islamic theology?
Sri Sri Ravi Shankar:
The whole essence of the Gita is to act without being attached to the action. It's all about yoga, not about war but your attitude. When you are faced with a situation like war, how do you manage yourself? The worst situation in life is when you have to face a war and when you have to fight not with an enemy, but with some of your own people. When you have to fight with your own brothers and sisters, how do you handle the situation? It's easy to fight a war with an enemy, someone you don't like. But fighting with someone who is part of your own family is the worst thing.
If you can manage your mind in the worst scenario, then you can manage yourself in any situation. Given the extreme example of how you can manage the mind, the consciousness, yourself, that's the whole essence of the Gita, not the war. Skill in action is yoga.
A similar knowledge was taught by Ashtavakra, in the palace. When your spirit is very high and you want liberation, that was Ashtavakra's state. And when your spirit is so low, totally desperate, completely broken and depressed, that was Arjuna's state. At that time the same knowledge of the Self was given to him in the Bhagavad Gita.
Q: Gurudev, What should I do with the conflict in my mind?
Sri Sri Ravi Shankar:
The moment you realize that there is so much conflict in your mind, your eyes open. Satsang and pranayamas can put an end to it.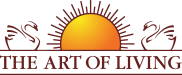 Founded in 1981 by Sri Sri Ravi Shankar,The Art of Living is an educational and humanitarian movement engaged in stress-management and service initiatives.
Read More