Question & Answers with Sri Sri Ravi Shankar

Q: Gurudev, How do we get rid of expectations or get free of worry? Also how not to get bothered by the expectation that passes again and again?
Sri Sri Ravi Shankar:
Never mind, let it be there. Why do you want to get rid of all the expectations? When it is troubling you, then you want to get rid of it. Right? You know, when you have nothing much to do, then you worry, then you sit and expect, or day dream. When you are busy, it is a different story all together.
Q: Gurudev, How do we protect our mind?
Sri Sri Ravi Shankar:
That is a big job. In the Geeta it is said, even the most brilliant people are confused about what to do and what not to, and how to handle the mind. Protecting the mind is a very great task but we need knowledge to do it. Up to this moment, see all that has happened so far, it's all gone! Finished.
Wake up.
When you are full of energy, prana, you suddenly see it's all gone. Now! All that has happened is ok. Think about what to do now. Sometimes 100 percent of what you do will be successful, sometimes not. A farmer knows that not every seed, that he sows, will sprout. He takes the seeds and throws them in the field, and does not worry that this seed will sprout, this won't.
From now on, it's a new chapter. Every day is a new chapter. Bring up this awareness again and again that the whole world is filled with my atma (soul) – it's all Me. It's one Consciousness. This one consciousness works through one person in one way, through another person in another way. It is one ocean with many waves.
If this vision comes to you even for just five seconds then there will be such a major transformation in your body and mind. Then a realization will spring in you 'Aho!'
All worries are washed off. Just for a second, recognize that it's only me in my enemy. I myself have started the Game. Understand this, but don't turn it into a mood making. Have this understanding only in the nivriti, not in the pravritti mode. If we bring advaita (non-duality) in vyavahar (behavior), we only create more delusion. In pravritti, see duality. Taking up of the human form is impossible without pravritti. How much pravritti and nivriti one should have is a very sensitive matter. When there is more pravritti, then one becomes too negative and one is asked to be in nivriti.
Q: Gurudev, I had so many questions in mind before meeting you. But now, all the questions have vanished. I know that you are incarnation of Lord Shiva. Am I right?
Sri Sri Ravi Shankar:
Let us leave at least one question in your mind.
When happiness dawns, all questions automatically dissolve.
Q: Gurudev, What is your inspiration?


Sri Sri Ravi Shankar:
There are two ways of going about work. One is wanting to do something for which you can always find an inspiration. Another is since you already have something, so you want to do it as an expression of joy. It makes all the difference whether work is done as an expression of joy versus expecting some joy. So, I'm not expecting joy in doing something. Rather, I am doing everything as an expression of joy. Everything is happening spontaneously. People find it very hard to understand this. These people ask me, "What is your motivation?, What is it that you want by doing all of this?". I say, "nothing. I want nothing". It's a little hard to understand at that time. For instance, suppose you have seen a nice movie. So many people who saw Avatar told me, "Guruji, you must go." By canvassing for a movie you enjoyed, you are not getting anything. You are not getting paid for canvassing for that movie. You go around telling everybody, "oh, that movie is so good, you should watch it." What do you get by that? You just tell people because you enjoyed watching it, and you want to share that happiness with everybody. Infinite joy is what we've all been born with. I give joy by sharing myself with everybody. So, we need to bring this shift from the joy of receiving to the joy of giving.
Q: Gurudev, You say that we are all connected. But I feel more strongly connected to you than others. I am sure this is the experience of many of us present here. Can you please explain about that?

Sri Sri Ravi Shankar:
What is it that you want me to explain? Connection is a matter of heart. Explanation and understanding is a matter of mind.
Q: Gurudev, What causes anger?
Sri Sri Ravi Shankar:
Your desire for perfection is the cause of anger. Leave room for imperfection. Perfection in action is almost impossible. Only 95 percent perfection is possible in action. Though, perfection in speech and mind is 100 percent possible.
Q: Gurudev, How can a relationship between a man and woman be successful?
Sri Sri Ravi Shankar:
I would like to give one advice for men, one for women and one for both.
First for women: Never hurt your man's ego. You should always pump his ego.
The whole world may say that your husband has no brains, but you should not say that! You should tell your husband that he has the best brains in the world. And that just because he doesn't use it, doesn't mean that he doesn't have it!
If you call him a vegetable, he will become one. A woman should never demand proof from a man. Men are not so expressive, so don't expect compliments. Instead, she should compliment him.
For men: Never hurt the emotions of a woman. She may sometimes complain about her family, about her brother, or her father, or her mother. You should not agree with that. If you do, then she will take a U-turn. Never insult her family. Don't stop her from going for shopping, or going to a spiritual or religious program. If she wants to go for shopping, give her your credit card.
Now for both: Never ask for proof of someone's love for you. Don't ask each other, "Do you really love me? You don't love me like you used to earlier." It is such a load for someone to prove their love to others. If someone asks you to prove your love, you would say "Oh my God! How do I prove it to this person?"
Catch the rest of the conversation in the next post..
Q: Gurudev, How do I know whether I will get enlightened or not?


Sri Sri Ravi Shankar:
Your doubt is always something about which is positive. We doubt in the honesty of a person. We doubt in the truth of a statement in which someone expresses love for us. We immediately believe if someone says, "I hate you". How does one know if he/she has achieved knowledge or not? First, such a doubt arises. And its solution follows it. When your mind gets calm, you feel happy, such a fragrance comes from you, and love flows from you. Sometimes it happens gradually, and you don't realize it. Then all of a sudden you find out that nothing can disturb you, you are happy and peaceful, and you are untouched by any events happening around you. This understanding gradually dawns in you. It can also happen suddenly. But it is good if it happens gradually.
Q: Gurudev, Dearest Guruji, what is ambition and what is greed? What is the line differentiating both? With love and pranams…

Sri Sri Ravi Shankar:
Greed is when nothing matters to you - no people matter to you. Only money matters, only you matter, that is greed. Greed is beyond your capability, beyond what you deserve. Even at the cost of suffering for others or yourself, you want to have it.You aspire and you want it by hook or crook, that is greed. Ambition is you have set a goal, you want to achieve it. That is ok.
Q: Gurudev, How can one have a successful relationship?
Sri Sri Ravi Shankar:
I can give some advice on this.
First for women: Are you all ready? Never step on the ego of your man. Never tell him that he is good for nothing. If you do so, he will become like that. Always praise. Tell him he is the best. Give him compliments.
Now advice for men: Never step on a woman's emotions and never comment on her family. She may complain about her family, but you better keep quiet. The moment you start joining her she may attack you. Never step on her emotions. If she wants to go shopping, give her your credit card. Her emotions need to be taken care of.
To both men and women: I advise not to ask for proof of love. "Do you really love me?" Imagine what a burden it is to prove that you really love and care for someone. Even if you find some lack just say, "Why do you love me so much?" Even if the Spring has died out, it will start again. Ask only questions that are useful. Never ask someone to prove their love. Take it for granted.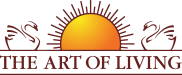 Founded in 1981 by Sri Sri Ravi Shankar,The Art of Living is an educational and humanitarian movement engaged in stress-management and service initiatives.
Read More