Question & Answers with Sri Sri Ravi Shankar

Q: Gurudev, How do you know when to forgive someone?
Sri Sri Ravi Shankar:
When something starts to bother you too much.
Q: Gurudev, Doing
Sudarshan kriya
, we feel relaxed and happy but after that the mind again wanders in its imaginations.
Sri Sri Ravi Shankar:
You turn around and see.
(The questioner turns around, and audience laughs)
Sri Sri continued: Not now! You turn around in your life, one year, two years, three years before, and see what were you then and what are you now? Do you see the difference? How much difference? You say a lot of difference in a month since you did Sudarshan kriya, so there will be more in the future.
Q: Gurudev, In what ways and to what extent should we oppose the few people who violate rules and regulations? If we don't get the result after opposing then what should be done? Just because of fear we are not doing anything. What should be done?


Sri Sri Ravi Shankar:
Sanghe shakti kalyuge means – only unity has power in this era. We need to stand in a group. Stand against whatever you feel is wrong. Write articles, make people aware about the happenings. Even today we have many ethical people. Include them all and take action together.
Q: Gurudev, Sometimes I find myself too much stuck in the intellect. I think so much over small issues also, as trivial as choosing what clothes to wear. What should I do? Please guide.
Sri Sri Ravi Shankar:
You have lots of time in your hands and that is why you keep on thinking sitting idle. Do little exercises also. Then the mind wouldn't run so much.
Q: Gurudev, How does one get rid of lust in the mind?

Sri Sri Ravi Shankar:
If you suppress lust totally, you won't be able to rise high. Also if you indulge too much in it, then also it is not going to work. Adopt the middle path. You can progress on the path being a family man. Neither you should force celibacy on you nor should you indulge too much in it. If you see the faces of people who visit these night clubs, you will not find even a glimpse of happiness on their faces. It is like sadness and heaviness are dropping out from their faces.

Q: Gurudev, My best comes out when I am pushed against a wall. It becomes a matter of do or die. That's the time when I have laser sharp focus, composure, drive and motivation to fulfill all my desires and intentions. But when I'm happy, comfortable and joyful, I can't seem to have that same composure and drive to motivate myself. How do I change that pattern?

Sri Sri Ravi Shankar:
Then ask someone to push you against the wall (laughs). There are no walls here. If you're not married, get married. Tell your spouse to do it for you.Listen, if you think that your best will come out only if you are in danger and when pushed against a wall, then you have put such an intention in your mind, and that is what is going to happen all the way. You know, you can do it even when you are happy, when you are joyful, when you are free. So, when you have recognized that this is your pattern, it is your responsibility. Nothing else can help you, only you can help yourself. You can say, 'Now, today I am happy, I am going to do it!'

Q: Gurudev, I wish to spend some time with you, sit with you and talk. I want to travel with you. What should I do?
Sri Sri Ravi Shankar:
Fulfill those desires which you can fulfill, and surrender those which you can surrender. Fulfillment of any desire requires effort and time. When you surrender, your desires automatically get fulfilled. Some desires are fulfilled after desiring for long time. And some are not fulfilled even then. Sometimes you find it good later on that some of your desires were not fulfilled. Have this faith that Divine knows what is best for you. Neither criticize desires nor get swayed with the desires. Is it ok? This is the middle path. As you become more aware, everything else automatically starts becoming peaceful.
Q: Gurudev, Who is your inspiration?


Sri Sri Ravi Shankar:
There are two books you can read to find an answer to this. One is 'Guru of Joy' and the other is 'Walking the Path'. I would say my inspiration is every child. I want to see everyone to be like a child. Of course, I must say my mother was a great force. She was always concerned that I had to do better. Anything I did, she would say that you had to do better. So, she was pushing me all the while.
Q: Gurudev, What is your inspiration?


Sri Sri Ravi Shankar:
There are two ways of going about work. One is wanting to do something for which you can always find an inspiration. Another is since you already have something, so you want to do it as an expression of joy. It makes all the difference whether work is done as an expression of joy versus expecting some joy. So, I'm not expecting joy in doing something. Rather, I am doing everything as an expression of joy. Everything is happening spontaneously. People find it very hard to understand this. These people ask me, "What is your motivation?, What is it that you want by doing all of this?". I say, "nothing. I want nothing". It's a little hard to understand at that time. For instance, suppose you have seen a nice movie. So many people who saw Avatar told me, "Guruji, you must go." By canvassing for a movie you enjoyed, you are not getting anything. You are not getting paid for canvassing for that movie. You go around telling everybody, "oh, that movie is so good, you should watch it." What do you get by that? You just tell people because you enjoyed watching it, and you want to share that happiness with everybody. Infinite joy is what we've all been born with. I give joy by sharing myself with everybody. So, we need to bring this shift from the joy of receiving to the joy of giving.
Q: Gurudev, What does it mean to be superstitious? I am confused whether I behave according to superstitions sometimes. I am not superstitious but I believe in it.
Sri Sri Ravi Shankar:
You are saying that you are not superstitious but believe in it. Ok, then tell me first what is superstition?
See, there may be many beliefs. For what one considers superstition, it may not be for another. But from a broader perspective, things which are illogical, which does not support human evolution and which harm intellectual, mental, spiritual, and physical well being is superstition, and that need to be eradicated. Superstition exists in many parts of the world.
Spirituality and superstition are opposites. They cannot go together. So, we need to bring more and more spirituality, more values in the society, and see that superstition diminishes.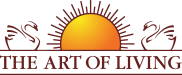 Founded in 1981 by Sri Sri Ravi Shankar,The Art of Living is an educational and humanitarian movement engaged in stress-management and service initiatives.
Read More