Question & Answers with Sri Sri Ravi Shankar

Q: Gurudev, Is one hour of daily sadhana sufficient for being established in the self (atmasakshatkar)?
Sri Sri Ravi Shankar:
Twenty four hours is not sufficient and even ten minutes or just two minutes of total samadhi (meditation) is enough. Sadhana is not samay saapeksh (bound to time). Make your entire life sadhana but don't turn this into an excuse for not doing sadhana. Also, don't think that the one hour of sadhana you have done is enough and for the rest of the time you may do as you please.
Q: Gurudev, How do I get over my fear of losing a loved one?
Sri Sri Ravi Shankar:
Through meditation.
Q: Gurudev, Life has a dual nature. How do you feel oneness in that duality?
Sri Sri Ravi Shankar:
Like high tide and low tide in an ocean, they come and go but the ocean remains. How was it five, ten, fifteen years ago? You went through a down time and a high time. It came and it went. Looking back in time you gain strength. "This will pass."
Q: Gurudev, I grew up in a small town and have seen many ups and down in the life. But now when I am into a job, I see all this corruption. People demanding bribe, this and that. It pains in the heart. I don't know how to go about it? Also I have heard from Swamiji that when we do meditation, the satva in the atmosphere raises, and that can result in the transformation of these negative tendencies in the society.
Sri Sri Ravi Shankar:
You are worried about all the corruption in the society! That is why I say we all have to stand up by principles. Our boys went to Hyderabad and they needed some license to start some project. They stood by their principles and they get their job accomplished without having to bribe anyone. Like them, you also stand by your principles. It could be little difficult in the beginning. That is why we have to inculcate spirituality in every aspect of society. Non-violence and integrity have to be inculcated. We have to fight against corruption.
Q: Gurudev, Between karma and bhagya (good fortune or luck), which is more important?
Sri Sri Ravi Shankar:
When you are in front of the television, do you listen to the voice first or watch the screen? They happen simultaneously, isn't it? In the same way, both karma (action) and bhagya(good fortune) are important. When we perform appropriate actions, then we become bhagya or fortunate. When we have good fortune, then our actions are fruitful.
Q: Gurudev, What is the first thing we should do when we wake up in the morning and the last thing before we go to sleep?
Sri Sri Ravi Shankar:
Look at your face in the mirror and give yourself a big smile. If you can't smile, you can frown. You will gradually start smiling.
Q: Gurudev, The mind is running all the time. We are caught up in right or wrong. But when does the mind stop?
Sri Sri Ravi Shankar:
(After a pause) Got it? When you are waiting for an answer, what is waiting? The mind has already stopped. When you are astonished, the mind has stopped. When you are in laughter, or panic, or fear, or when you are in deep love, the mind has stopped. Time has stopped. There is an experience of timelessness. Have you experienced that timelessness? Just sit on the banks of the Ganges alone and watch the water flowing. Suddenly you feel it is a moment of eternity. Same way when you watch the sun rise or set, moon rising or setting or watch a child playing, a sudden spurt of energy comes from within you and the mind is already still. You don't have to wait for this to happen sometime in the future. It is happening here and now.
Q: Gurudev, How to keep the God and world together?
Sri Sri Ravi Shankar:
How can you keep them together? They are already one. Where is the question of combining them? In the nature of form, it is world, and same is God in its formless nature. You don't have to do anything to bring them together.
Q: Gurudev, How to deal with attachment on the spiritual path?
Sri Sri Ravi Shankar:
When you are aware of the attachment, then your behavior will naturally become balanced.
Q: Gurudev, What do you think of 2012?
Sri Sri Ravi Shankar:
Let me remind you of 1999. There was a hue and cry in North America. The world is going to shut down. There was going to be a big disaster. But nothing happened. I think it will be the same in 2012 as well. Business as usual. But people will be more creative. Children will be more spiritual. People will imbibe human values more. The amount of violence, the sense of aggression and violence will decrease. We will make more sustainable choices. Naturally we will become more spiritual. There will be less addiction and sickness.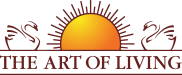 Founded in 1981 by Sri Sri Ravi Shankar,The Art of Living is an educational and humanitarian movement engaged in stress-management and service initiatives.
Read More