Question & Answers with Sri Sri Ravi Shankar

Q: Gurudev, Why is getting married so important in India?
Sri Sri Ravi Shankar:
To live in a society, we have to follow the norms of the society. These norms are there to maintain orderliness.
Q: Gurudev, It is difficult to earn money. Can you tell me some easy way?
Sri Sri Ravi Shankar:
You want everything to be easy. You should also put in some effort. If you have grown too old, I can tell you easy ways. You have enthusiasm, you are intelligent..
Q: Gurudev, I consulted a non 'Art of Living' doctor, and the doctor says that tomatoes, potatoes, bell pepper and eggplant are deadly night shades, and should not be eaten. Does Sri Sri Ayurveda also prescribe this school of thought. I really love these vegetables. What to do?
Sri Sri Ravi Shankar:
Don't worry, you can have them. It is said usually but don't just eat only those vegetables. Mix with beans, greens and lentils. You can have them but not in excess. Everything in excess is harmful. Just don't eat them too much, and don't make them a daily routine. Our system is strong. It can counter the ill affects of lower prana.
Q: Gurudev, How to cope up with child's expectation when they compare themselves with others and demand those things that others have? They say that so and so is groomed well and they also want same kind of stuff.

Sri Sri Ravi Shankar:
You have to tell children that you can only give that much and they shouldn't compare themselves with others. But it is important that you don't give them any false hope. At the same time, we can give them a dream. If you pass or do this, may be you will get it. Here lies the importance of bringing them up with that sensitivity and belongingness. That is why I said if you participate instead of teaching them, they will not even ask you. They should be a participant in your life. Then they will be sensitive towards you, rather than putting a demand on you. Before you become a good father or mother, you need to become a good uncle or aunt. Are you getting what I am saying? You should communicate more with friends of your children. They will listen to you. Suppose, if your son's/daughter's friends have any wrong habit, you can influence them to change. They listen to you more than their own parents. Similarly, other parents can take care of other's children better than their own children.

Q: Gurudev, As there are no Maya dates in the calendar in the Mayar civilization after 2012, what is going to happen after that? Is there some danger to human civilization?
Sri Sri Ravi Shankar:
No, the world is going to continue the way it is. It will even get better. There will be shift in the consciousness of people. There will be more compassion and human values, and all the consumerism will take a back seat. That's what I think.

Q: Gurudev, If each person on this earth would do one thing to make the world a better place, what would that one thing be?

Sri Sri Ravi Shankar:
Why are you limiting to only one thing? We are all so different. Each one can serve in their own area of expertise. But if you really insist on one thing, I would say, "Smile more". Do some service and see how much you can stretch. That much you can serve more. And I tell you, the more you serve, the more you will receive.

Sri Sri then suggested that everyone read Celebrating Silence, Celebrating Love, or An Intimate Note to a Sincere Seeker for answers to all other Qs!


Q: Gurudev, I am a woman who is trapped in an abusive relationship, what can I do?

Sri Sri Ravi Shankar:
Firstly, get out of the victim consciousness. Nobody else can make you come out of it. There is a part of you that no one can touch. When we talk too much about our problems, we begin to enjoy talking about those. Truth and reconciliation is important.

Q: Gurudev, How do you know when to forgive someone?
Sri Sri Ravi Shankar:
When something starts to bother you too much.
Q: Gurudev, What do we mean by being a Yogi?
Sri Sri Ravi Shankar:
Yogi means being like a child again. Same is what Ashtavakra is saying: No craving, no aversion, no attachment can cover self knowledge.
Q: Gurudev, Dear guruji, I am profoundly grateful for the beautiful knowledge that you bring to us. I am very curious to know from where these insights come from. When I meditate, I sometimes become calmer and more effective afterwards, but the secrets of the universe do not reveal themselves. Instead I seem to be either stuck in the same dramas or in some kind of self-hypnosis. The path is good for me. I am certain. But I feel so impatient. I found your words about the divine and nature to be the nectar for which I am hungry. Can you please elaborate on that theme. I used to feel a stronger connection with nature. I feel like a bit of a robot these days. Did I fall from grace or something?

Sri Sri Ravi Shankar:
No, no. I think you have too much time in hand. You sit and think too much about yourself. Get busy. You know, the more good work you do, you create positive atmosphere and vibes around you. And when you create positive vibes, that helps you go deep inside. It is necessary to care for others and share with others. Do it in whatever manner you can. Involve in some projects. Do some meditation. Don't sit and worry, 'Oh, what experience I had today, what I will have tomorrow?' No. They will come and they will go! You are more than all those experiences put together. For a seeker, what you do for any experience that comes, you simply have to say Hi and Bye. One hand you say Hi, and the other hand you say Bye. Don't forget to say bye after saying Hi. And don't forget to say Hi, and only saying bye. Then you are in trouble. If you are only trying to say bye-bye, then you are trying to resist them. If you say only Hi, then you are trying to hold on to them. That is why you are given two hands, you know! Hi and Bye. (Gestures hi and bye with hands.)All these experiences come and go, no big deal.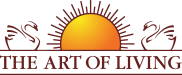 Founded in 1981 by Sri Sri Ravi Shankar,The Art of Living is an educational and humanitarian movement engaged in stress-management and service initiatives.
Read More