Question & Answers with Sri Sri Ravi Shankar

Q: Gurudev, Money cannot bring us happiness – this knowledge happens after accumulating money or before it?

Sri Sri Ravi Shankar:
If you are intelligent, it happens before. And if you are little less intelligent, then it happens afterward. An intelligent person also learns from others' experiences. But this realization is only authentic if you can experience someone's experience as your own. It doesn't carry any value if a beggar says that he has abandoned everything. How can a beggar abandon anything? He has not earned anything at the first place. Also there are some people who do not understand this even after accumulating a lot of money. But this doesn't mean that you should not earn money. If you are too feverish for money thinking that only it can bring you happiness, then either earn money and see yourself, or learn from others' experience.

Next part of the conversation with Sri Sri in the next post:


Q: Gurudev, I strongly feel as though I have visited the Ashram before. Will you please tell me what the concept is behind?

Sri Sri Ravi Shankar:
On the level of consciousness, there are certain experiences which you feel you have already experienced. Scientists say that life is only replay, shooting has already been done and we are only being projected on the screen. Also they say, according to string theory, that it is all vibrations. And this is coming from a scientist and not a philosopher.

Q: Gurudev, How do you define success?


Sri Sri Ravi Shankar:
Success is measured by the smiles you have had from the heart. It is the confidence you have to face challenges. When everything goes well you can easily smile. Success is when everything falls apart and yet you can smile. One who manages all challenges that life gives is successful.
Q: Gurudev, After the course, you came thrice in my dream. The second time you came in my dream, the dream was that you are no more in the world.
Sri Sri Ravi Shankar:
It is ok, does not matter – there is still lot more time for that to happen!
Q: Gurudev, Dear Guruji, you talk about dispassion. Then what about passion? I think that people follow a career, business or profession just for money, and then money becomes their passion. Don't you think that youth should follow their heart, passion and dreams?

Sri Sri Ravi Shankar:
You should have a dream and passion. You should follow that, but not with the feverishness. If you want to go to Niagra falls, you go. Who said not to go? You make the necessary arrangements and visit the place. But if that deeply gets into your head , and you keep on thinking about it all the time, then you will end up landing somewhere else. With this feverishness, your mind loses clarity, and you don't get right ideas or thoughts. Having passion and dispassion are complementary. Dispassion brings you centeredness, settles you down, and you become calm. When you have passion, and you are acting, it drives you to things that you want to have. Deep rest and dynamic activity are complementary. How can you be dynamically actice if you have not given deep rest to your mind and body? Someone who has never slept cannot feel energetic at all. Sameway, if you are not dispassionate, you cannot be passionate. You will only be feverish with desires and cravings in your mind, with no ability to act.

Q: Gurudev, Why are there so many catastrophes in Poland, China and Iceland?
Sri Sri Ravi Shankar:
Because we are misusing this planet. We are mining this Earth so much, we are putting so many dynamites, and we are testing so many nuclear bombs. So, the Earth starts shaking. We have to honor mountains, rivers, trees. If we don't exploit this planet, then there will be less and less natural calamities.
Q: Gurudev, I am new to the concept of joint families? I would love having a joint family. But I am little afraid if there is any disadvantage involved?
Sri Sri Ravi Shankar:
There are some disadvantages of joint family also. But when a family is broken into nuclear families, husband, wife and kids, there is nobody else to fight with! So, they end up fighting with themselves, and then kids and parents also separate. So, this is the advantage of joint family, they live together even after fights. Western culture is adopting the system of joint families. People are going back to the family values, and joint family system. Also it is very important to keep this tradition of celebrating festivals with the whole family coming together
Q: Gurudev, If the courses and techniques are for the benefit of humanity, why is it so expensive?
Sri Sri Ravi Shankar:
It is very minimal. It is not much expensive. There are expenses involved in renting a place for so many days, a teacher to come. We hardly save 10 to 15 percent on course. Sometimes it is little higher. It goes to a very good cause of charity. Of course, we teach free of cost in prisons, refugee camps and in villages where people can't afford. If anybody thinks that they can't afford, you simply talk to the teacher. They will take you in and accommodate you.
Q: Gurudev, You say that we are all connected. But I feel more strongly connected to you than others. I am sure this is the experience of many of us present here. Can you please explain about that?

Sri Sri Ravi Shankar:
What is it that you want me to explain? Connection is a matter of heart. Explanation and understanding is a matter of mind.


Q: Gurudev, Effect of one life's karma is carried on to another lifetimes. How do we understand this?
Sri Sri Ravi Shankar:
You sow a coconut tree two years back and it has grown today. Same way, until the impression of your previous done karma is there on your mind, that karma manages to exist. That impression can only be erased through meditation, pranayama and service. You are freed from that karma when the impression is erased. All this is there on the mind only. Karma is nothing but an impression on the mind. When you wake up and see that mind is a part of you and it is your mind, but you are not your mind, and you have an untouched existence which is much greater than your mind, then all karma automatically dissolves.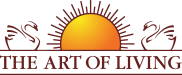 Founded in 1981 by Sri Sri Ravi Shankar,The Art of Living is an educational and humanitarian movement engaged in stress-management and service initiatives.
Read More