Question & Answers with Sri Sri Ravi Shankar

Q: Gurudev, If a person feels emptiness inside in spite of having material prosperity and a good family, what should he do?
Sri Sri Ravi Shankar:
He should consider himself to be very lucky to feel that there is something more in life besides eating, drinking and sleeping. When you feel that emptiness within, then only the quest for the truth arises.
Q: Gurudev, I had an experience of being nobody and I was so happy, but then I started to take on some responsibility and started to feel like I was somebody again — different and special. The ego came up. How can I sustain being nobody at the same time as carry out responsibilities and playing the roles that I have to play?
Sri Sri Ravi Shankar:
Never mind. You do something and everyone adores you and says how good a human being you are.
See life from a bigger context. There are six and a half billion people on the planet and they all live for sometime and then everybody dies. People who praise and people who are also praised, both die. The whole universe comes to an end at some point, so renounce it all. So when you see your life from a bigger context, you will see you are everybody.
Q: Gurudev, Guruji many people don't donate eyes thinking that they will be born blind in next life. Can you clarify?
Sri Sri Ravi Shankar:
It is not true that if you donate eyes in this life, you will be born blind in next life.
Q: Gurudev, Can I practice silence and meditation by myself at home? For how many days?
Sri Sri Ravi Shankar:
Yes, you can practice meditation. Silence might be difficult at home. Keep as much silence as you can, but there is no need really. You come here (ashram) and practice silence. Once in a while, you can do it for one day. You can say: 'Ok, I will be in silence for one day per month'. Unless there is such a congenial atmosphere at home, it is not possible and then people will also get confused and will wonder what has happened to you.
Q: Gurudev, What does – 'Dhiyo Yona prachodyat' mean in the Gayitri Mantra?
Sri Sri Ravi Shankar:
Let Divinity flow through this intellect; let only good thoughts happen through the intellect.
Q: Gurudev, At my workplace, I have to listen to seniors who tell me to commit morally wrong acts. I am in a dilemma whether to follow them or not. If I follow them, I cheat myself. If I don't, I am afraid of offending them.
Sri Sri Ravi Shankar:
You should work with skill and intelligence. You should pray: "Let this man not force me to do any such acts." Then your prayer will be answered.
Q: Gurudev, What to do when a loved one is diagnosed with a potentially terminal condition?
Sri Sri Ravi Shankar:
Bless them. Carry on, Sing, dance, meditate. If you think too much about the illness, it pulls down your energy. Medical attention is required, but have faith also. A turnaround can happen at any time. There is divine grace that is present with you. Anytime, anything is possible.
Q: Gurudev, When will everyone embrace the Art of Living?
Sri Sri Ravi Shankar:
There is nothing inside or outside the Art of Living.
Q: Gurudev, How do we stop depression?
Sri Sri Ravi Shankar:
Doing pranayama (stress elimination breath techniques) and yoga regularly. Stop thinking about yourself only, "Oh, what about me?" This is a technique to get depressed, if anyone wants to get depressed they should only have one question, "What about me?" Come on. Think about the world, about other people around you, what you can do for the world. You have a big picture around you about what you can do, then depression will run away from you. So two things:
1. Is to do your practices and
2. Is set up a goal for yourself, do something in the world that would be useful to many more.
Q: Gurudev, How to handle stress without conflict?
Sri Sri Ravi Shankar:
First find inner peace, and then you can handle situations. When you are peaceful, then the solutions come. Do you mean problems in relationships? If your question is about conflict between spouses, then there are three options.
Advice for women – Don't ask your husband to prove himself. Pump his ego. The whole world might say that he is an empty head, but you as a wife must always praise him. You can tell him, "You are brilliant. It is a different thing that you don't use your bright mind". Never step on his ego. He has to prove himself in the world, but he wants to relax when he comes home. He shouldn't have to prove himself at home.
Advice for men - Never step on the emotions of your wife. She will tell you the problems at her home and may complain about her father, brother or relatives. But if you join her bandwagon, she will take a U turn. If she wants to go on a spiritual or religious program, don't stop her. If she wants to shop, give her your credit card.
Advice for both - Never question someone's love for you. If someone asks you to prove your love to him or her, how would you feel? It is like a burden. Demand destroys love. Never demand love. Instead of this you say, "Why do you love me so much? I am not worthy of your love". The moment you say this, the other person will melt and start loving you even more, and will even forgive you for your mistakes.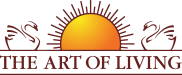 Founded in 1981 by Sri Sri Ravi Shankar,The Art of Living is an educational and humanitarian movement engaged in stress-management and service initiatives.
Read More