Question & Answers with Sri Sri Ravi Shankar

Q: Gurudev, What is significance of Shiva's trishul?
Sri Sri Ravi Shankar:
Holding trishul signifies that Shiva is above three states – awake, dream and sleep. But who takes all these along with.
Q: Gurudev, How can one experience true love in a relationship?


Sri Sri Ravi Shankar:
I can give you three suggestions. One is for men, one for women and one for both. Women should never step on the ego of a man. Women should always boost the ego of a man. Even if the husband is a stupid, the wife should say, "You are the most brilliant man I have ever seen." You should always praise him. He shouldn't have to prove himself to you at home because the world requires him to prove himself. He should find peace at home. You should say, "You are the most brilliant man I have ever seen. Just the fact that you don't use your brain doesn't mean that you don't have it. You are the most brilliant." So, praise your man all the time.
Now there is one suggestion for men. Never step on the emotions of a woman. She may complain to you about her family but you should better not join the bandwagon. She may turn it around. She may take a U-Turn and say, "How dare you say such things about my family. What do you know about my family?" So if she is complaining, you just listen. She is paying lip service. If you say something and you hurt her, it is not worth it. When she wants to go for a religious service or a meditation program or retreat, don't stop her. And when she wants to go for shopping, just give her your credit card. This will keep peace at home.
There is a suggestion for both men and women. The key to keeping peace at home is that you stop demanding love. You normally say, "Do you really love me? You don't love me the same way. You have changed. You are different." Asking people to prove their love for you is such a psychological burden. Just imagine yourself in their place. Imagine if someone demands from you to prove your love for them. What would you do? You'd say, "Oh my God, how long do I have to prove my love for this person?" One day, two days, three days, four days and then you feel like enough. This is what happens. There is a book called 'Celebrating Love' that you can read. There are many ideas about love in the book. We don't know how to receive love unless we know how to give love. How can we express that love? Our expression is something that we keep looking for. So, don't demand that others express their love. Instead, you should ask, "Why do you love me so much?" Especially on a day when you disagree or they are being nasty, you can say "why do you love me so much? I don't deserve it!" Even for someone who is angry, you say, "you love me much more than I deserve". Their attitude would change. Love would spring up in them. If you start demanding, you are destroying love.
Q: Gurudev, Of the five elements, Earth, Water, Fire, Air and Space, Earth and Water are said to be female; Fire and air are male, then what is space? Why is this differentiation?
Sri Sri Ravi Shankar:
There are various concepts and understanding of this. So, people start attributing male and female genders to everything. But that is how human mind can comprehend things; it cannot comprehend anything which is beyond.
Q: Gurudev, Does spirituality necessarily lead to inner peace and happiness?
Sri Sri Ravi Shankar:
Definitely spirituality is for peace. Peace, happiness, Joy and compassion - all these virtues are qualities of the spirit. There is not a single person on this planet who is not a spiritual seeker. You know why? Because everybody is seeking peace, love and happiness, and this is what spirit is.
In India we say Satyam Shivam Sundaram. Satyam - truth, Shivam - Divine, and Sundaram - beauty. The divine is beauty, and the divine is the truth. So wherever you see beauty, behind that there is a consciousness from which the whole universe is coming into existence.
Have you heard of String theory in physics? If you study quantum physics you will find as if you are studying Vedanta – an ancient wisdom. The two are exactly the same.


Q: Gurudev, In Sri Lanka they are giving chemicals to farmers who can't read. The farmers don't know how toxic the chemicals are. They could get cancer if they even touched them. Developed nations are sending banned chemicals to these places. The farmers need to be educated.
Sri Sri Ravi Shankar:
This is exactly what we are doing. We have 65,000 youth volunteers who are working in various areas of India and parts of Africa. Yes, the US and Europe have banned DDT powder. It is sent to Third World countries where they think this white powder is good because it kills the bugs. This education is needed.
Like we preserve the seeds, we must preserve our mind by keeping the mind calm and pleasant. Activists are so worked up and so agitated. The mind is upset so their project does not take off. Some people are happy and peaceful and do nothing at all. This is not the way either. We need to preserve the mind through meditative practice and breathing and help our environment.
Every soul has five sheaths around it.
The first is the environment. The second is Prana or energy. Prana is life force. The third is mind force. The fourth is intuition. The fifth is bliss and we are naturally blissful.
So we are actively floating in the ocean of Prana. Prana is the life force, our body is like shells.
Q: Gurudev, Doing
Sudarshan kriya
, we feel relaxed and happy but after that the mind again wanders in its imaginations.
Sri Sri Ravi Shankar:
You turn around and see.
(The questioner turns around, and audience laughs)
Sri Sri continued: Not now! You turn around in your life, one year, two years, three years before, and see what were you then and what are you now? Do you see the difference? How much difference? You say a lot of difference in a month since you did Sudarshan kriya, so there will be more in the future.
Q: Gurudev, Whatever decisions we take, are your blessings always there?
Sri Sri Ravi Shankar:
In your profession and relationship, choice is yours and blessings are mine. The rest, I will have to think a little.

Q: Gurudev, What is intuition and how can one develop intuition?

Sri Sri Ravi Shankar:
Tuition that you get from inside is intuition. Only way to develop intuition is to become little quieter and listen inside.

Q: Gurudev, Why do we want to be liberated?


Sri Sri Ravi Shankar:
Wanting freedom is a natural phenomenon. What you feel after your exams are over is a little experience of liberation (moksha). In life also you burn in your own hopes and desires. These desires have only brought you misery. When you relax taking a step outside all this, there is liberation (moksha). When you sit for meditation with the feeling, I am nothing, I want nothing, and I do nothing - this feeling is the feeling of freedom. It is fun, it is freedom.
Q: Gurudev, Should one give something to a beggar?
Sri Sri Ravi Shankar:
If you find a very healthy and strong individual, then one should not encourage such a person. Also children should not be encouraged. Suppose if you find a very old, helpless lady then you should listen to what your mind says at that time. Listen to your intuition. But it is better to give food rather than money.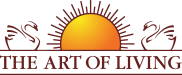 Founded in 1981 by Sri Sri Ravi Shankar,The Art of Living is an educational and humanitarian movement engaged in stress-management and service initiatives.
Read More