Question & Answers with Sri Sri Ravi Shankar

Q: Gurudev, Why are there so many different philosophies?

Sri Sri Ravi Shankar:
Why not? God loves diversity. What if there was only okra to eat? But you have potatoes, tomatoes, beans, all kinds of fruits, vegetables and flowers. God seems to love diversity. He has created so many of us in different shapes, features and colors. He is definitely not a military person, an army general. A spirit that loves diversity must be diverse in itself too. That is what the rishis (Ancient saints) found in meditation. There is only one Ganesh and one Vishnu, but in so many different forms. See unity in diversity and celebrate diversity. Our rishis in the past had spoken of tolerance, acceptance, diversity and equal opportunity.
Why the difference? Find the common thread in different religions. According to different places, there are different customs. Time has created differences. There was one Buddha, now we have thirty-two forms of Buddhism, one Jesus Christ and now seventy-two sects of Christianity, and one Prophet Mohamed and now five different sects of Islam. In Hinduism, the variations cannot even be counted! But everyone believes in the Vedas, the Upanishads. How many different sects? Why should they not be there? Let it be there. See unity in diversity.
Q: Gurudev, Money and power are much needed things nowadays. How can spirituality help me get these?
Sri Sri Ravi Shankar:
You don't have to practice wrong in order to be rich. In fact, that will be very short lived. Spirituality enhances your intuitive power and positive energy thereby enhancing hit rate of your decisions taken.
Have you noticed that some people you meet, you feel like avoiding them, and some other people you meet, you feel like talking to them? Each one of us emits certain vibes. Vibes convey more than our words. If vibes change, everything changes. This way our interpersonal skills are also enhanced.
Q: Gurudev, Can I get married if I get enlightened. My parents are insisting me to get married. Will I be able to make my wife happy after enlightenment?


Sri Sri Ravi Shankar:
It is better to get enlightened together!
Q: Gurudev, If God is omniscient, why do we praise Him or pray to Him?


Sri Sri Ravi Shankar:
Your praise is not for God's sake. It is for your sake. You praise God, and that praising uplifts your own spirit. You imbibe all those good qualities in you. It's not that God, when praised, becomes very happy and places those boons on you. You cannot bribe God like that. We pray to God. We do it in every religion. We seem to think that by praying we are appeasing God and by not praying we are annoying God. I don't think so. Prayer is your innate call. You want something and you pray. Meditation is even better than prayer. The culmination of prayer must be meditation. Meditation is telling God, "I am here to listen to you. What do you want to tell me? Let thy will be done". That is meditation.
Q: Gurudev, Please speak about forgiveness toward ourselves and others.

Sri Sri Ravi Shankar:
Don't do it, if it is hard. Go the easy way. If it is hard to forgive, never ever forgive. If it is easy to hold a grudge against somebody, keep it with you all your life. In that case you should be happy with it. Can you be happy with a grudge against somebody? If somebody made a mistake, it is their problem and not yours. You just go the easy way.
The struggle is that we want to forgive but we can't. We should look at every culprit as a victim. If the person was unjust to you, clearly he was not happy. Otherwise, he would not have done it. He was not as refined and cultured as you. Whose mistake is that? If that person was enlightened, or had knowledge he would not have done it. So be compassionate.
Q: Gurudev, The history of ancient India is filled with the accounts of enlightenment, yogis taking on supernatural states of awareness and capabilities. Yet, to help me understand, how does one interpret such stories? Are these methodologies with allegorical significance, or they point to the untapped potential hidden in each one of us?
Sri Sri Ravi Shankar:
Do you know about the first airplane? Who flew the first airplane? ('Wright brothers' came the answer). This is what we hear or read in the books. Absolutely wrong. 50 years before Right brothers, one man from Bangalore, Subray Shastry, he went into meditation, in silence and then he went to meet a yogi. The yogi took him to deeper meditation, and he started recognizing the engines, he downloaded all that! He wrote a book called 'Vaimanik Shastra' and then he flew the plane in 1800 with a parsi gentleman. Parsis are the migrants of Iran to India who follow Zoroastrian religion. The parsi gentleman funded him to make the first plane. They flew it on the chaupati beach in Mumbai (or Bombay). This appeared in the 'London times' newspaper also. These two were put in jail by Colonial power, and they took and confiscated all the diagrams that he had made. A documentary of this came on television recently, with the newspaper cutting from England and the diagrams that he had cognized. He had made five different diagrams and this is available even today in a book called 'Bhardawaj Vaimanik Shastra' – The science of plane by Rishi Bhardawaj. He explained what type of engine that a plane has which takes off straight like a helicopter, and one which goes running and then takes off.
You can find all the details in the website http://www.bharathgyan.com/
More from the same conversation in the next post..
Q: Gurudev, The Vedas say that God is one and true scholars call Him by many names. Today religions have moved away from this truth of inter-religious harmony. What can we do as individuals to bring that harmony back?


Sri Sri Ravi Shankar:
To bring harmony between the religions, we must uplift everyone to a spiritual level. Spirituality is the common thread. There was only one Jesus, but how many sects of Christianity are there? Seventy-two. There was only one Prophet Muhammed and how many schools of Islam are there? Five. There was only one Lord Buddha and how many types of Buddhism are there? Thirty-two. There was one Lord Mahadeva. How many sects of Jainism are there? Four. So many different schools of thought. Yet the six far Eastern religions had no conflict at all. There was never a conflict between Jainism, Hinduism, Sikhism, Buddhism, Taoism or Shintoism in the world. They always co-existed in harmony. The thing is, Middle Eastern religions have had conflict throughout history. Judaism, Christianity and Islam always had conflict. I was told of a particular incident in Japan. When President Nixon visited Japan for a conference, on one side of him was a Buddhist monk and on the other was a Shinto priest. He asked the Shinto priest, "what is the percentage of Shintoism in Japan?" The Shinto priest replied – 80 percent. He then turned to the Buddhist monk thinking there would be 20% Buddhists in Japan. He asked, "What is the percentage of Buddhists in Japan?". The monk said 80 percent. President Nixon was so confused. He asked how it was possible. Both priests said that it was possible. You know, that type of harmony existed between religions in the Far East because nobody tried to convert anybody. Religious conversion was not an agenda. Uplifting human consciousness was the main goal. Giving the knowledge was the main goal. It was not about saying, 'my way is the only way and follow it and go to Heaven, otherwise you will go to Hell'. People, who think that only they have the key to Heaven, create such Hell for everyone else. So, a grounded understanding of religious philosophy is essential. If every child knows little bit about all the philosophies of the world, nobody will grow up to be a terrorist. You know, Einstein said that the best book he ever read was the Gita. He said that it has contributed so much to his understanding of the world and about life. Einstein has read it several times.
The Matrix movie was based on Hindu scripture, Yoga Vashista. The main point was about the whole theme of consciousness. It is an excellent book describing the relationship between mind, consciousness and the universe around us.
Q: Gurudev, How do you balance confidence with humility?

Sri Sri Ravi Shankar:
Confidence and arrogance do not go together. With true confidence, you are relaxed, you feel at home and you make others feel at home. When you are arrogant, you try to show people that you are better than them. There are two types of teachers. The first type makes you feel small or inadequate so that you learn to feel large or adequate. The second type of teachers will tell you that you are great, you wake up; you can do a lot. Both are essential in different circumstances.
Q: Gurudev, How can you learn to make clear and honest judgments? Why do enlightened beings still retain a personality after enlightenment?
Sri Sri Ravi Shankar:
Personality is the one that people perceive. The whole journey of life is from being somebody to becoming nobody, and from being nobody to be a part of everybody. If someone is stuck with the idea of personality, there is less scope for them to grow.
Everything is changing. People change, their ideas change. Let us acknowledge this basic fact. So, if you have judged, then even your judgment can change.
Q: Gurudev, Can you please tell how does one get rid of doubt?
Sri Sri Ravi Shankar:
You know, doubt is always about something that is positive. You always doubt the honesty of a person, and never doubt the dishonesty of a person. When someone tells you, "I love you", you ask really? When someone tells you, "I hate you", you never ask them really. Isn't it? You are not sure about your happiness. When someone asks about our happiness, we say, "Well, I am not sure." But we are so sure of our depression. We never doubt our weakness, we always doubt our capabilities. If you observe, all good things like love, happiness, honesty, and sincerity are being doubted. So, any doubt must be good.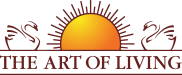 Founded in 1981 by Sri Sri Ravi Shankar,The Art of Living is an educational and humanitarian movement engaged in stress-management and service initiatives.
Read More