Question & Answers with Sri Sri Ravi Shankar

Q: Gurudev, How to achieve excellence while following the middle path?
Sri Sri Ravi Shankar:
It will happen. Your intention is enough. Main thing is Sadhna(Practices and self effort), next is awareness, and third is - no feverishness.
Q: Gurudev, How can we strengthen the faith?

Sri Sri Ravi Shankar:
: Your very thought to strengthen the faith strengthens it. Move ahead assuming that your faith is very strong. When your intellect is purified, faith automatically gets strong. We should have a pure diet in order to purify the intellect. So, pay attention on your food. If you eat food thinking all sort of negative things in the world, that also affects the intellect. Many times people get time to converse only during meals, and they discuss about topics like diseases while preparing and eating the food. This is very wrong, and we need to get rid of this habit. You become what you eat. The type of food you take governs your mind. And again your mind has a direct impact on your body. That is why you should eat food with a happy state of mind. If we are very excited, we cannot swallow food with ease. Also if we are restless, we end up eating more food. So, it is important to have food with awareness.

Q: Gurudev, Why can't we go back in time to correct our sins?


Sri Sri Ravi Shankar:
Correct our sins? They have all gone away from you. Everyday is a new life, live as though you are a new person. My dear, that is why you are here. If you have to live in the past and brood over the past you don't need to be here in the satsang. You have come here know that it is new.
Satsang is like a flowing river; not stale water, all the time fresh water.
Q: Gurudev, How do I know whether I will get enlightened or not?


Sri Sri Ravi Shankar:
Your doubt is always something about which is positive. We doubt in the honesty of a person. We doubt in the truth of a statement in which someone expresses love for us. We immediately believe if someone says, "I hate you". How does one know if he/she has achieved knowledge or not? First, such a doubt arises. And its solution follows it. When your mind gets calm, you feel happy, such a fragrance comes from you, and love flows from you. Sometimes it happens gradually, and you don't realize it. Then all of a sudden you find out that nothing can disturb you, you are happy and peaceful, and you are untouched by any events happening around you. This understanding gradually dawns in you. It can also happen suddenly. But it is good if it happens gradually.
Q: Gurudev, Dearest Guruji, what is ambition and what is greed? What is the line differentiating both? With love and pranams…

Sri Sri Ravi Shankar:
Greed is when nothing matters to you - no people matter to you. Only money matters, only you matter, that is greed. Greed is beyond your capability, beyond what you deserve. Even at the cost of suffering for others or yourself, you want to have it.You aspire and you want it by hook or crook, that is greed. Ambition is you have set a goal, you want to achieve it. That is ok.

Q: Gurudev, Where is Bhagwan(God)?


Sri Sri Ravi Shankar:
It consists of four syllables - bh, ga, wa, na. bh comes from bhoomi(earth). One who has patience like Earth, fluidity like water, sharpness and focus like fire, subtlety like air and is all-pervading like space.
Q: Gurudev, What do you advice to farmers?
Sri Sri Ravi Shankar:
The crops which were produced in abundance in India are now being imported and hence their prices have also been raised manifold. Earlier three crops were grown in one field and even if the yield of one crop is destroyed, the others would give the farmers a living. So this system of growing multiple crops would never let farmers be in debt. But with the hybrid crops you get a good yield only in the first one or two years and then it decreases the soil fertility. It leads to depletion of essential salts in the soil. So I suggest to all to adopt the ancient methods of farming. Multiple cropping yields a good profit.
We have also started a seed bank in Maharashtra. 1 kg seeds have been given to 50 farmers this year. 1kg seeds will give them a yield of 40 – 45 kg and next year they would be returning 2 kg seeds. This way 100 farmers can get free seeds next year. It will be good if such banks are started in Punjab and Haryana also. Farmers will be happy and we will also get a good crop. Otherwise the crops which we get with chemical farming cause pain and other illnesses in the body here and there. So multiple cropping and chemical free farming are the best solutions.
Q: Gurudev, How do you find the ability to switch back into happiness?
Sri Sri Ravi Shankar:
The ability to switch into happiness comes with practice. When you are thirsty, you need to drink. When you are unhappy, tired, lost and out of energy, you must do some breathing and meditation. Watch the emotion, leave it and observe. Look at the sky for a second. Observe the sensation. If you are tight in the throat, chest, somewhere, take a deep breath and relax.
Q: Gurudev, What is intuition and how can one develop intuition?

Sri Sri Ravi Shankar:
Tuition that you get from inside is intuition. Only way to develop intuition is to become little quieter and listen inside.

Q: Gurudev, How can I free myself from fears that seem to have settled into me years ago? I know they are irrational and just in my head. Yet here they come up over and over again. They are distracting and feel binding to me!
Sri Sri Ravi Shankar:
Meditate! Sit quietly and meditate, or listen to some chanting music. All this will help. Meditation, some pranayama, sudarshan kriya, some excercises, ujjayi breath are very good for fears. Don't think that fear is somewhere deep inside you. It is an erroneous notion of Psychology that fear and guilt are deep down. I tell you, deep down there is only a lot of joy; a lot of bliss. And in that centre – no fear, no guilt, no anger, no lust can touch you. Deep down you are wonderful. So never think you have all these anxieties. Those who say that there is something wrong deep down are blind. It is all there just on the surface. If they call that deep, then I will suggest to go deeper. In the centre of your being, you are a fountain of joy. Saying, "Oh! My Mind! Deep down there is anxiety!"is ignorance; a wrong idea and concept. The moment you accept these words as truth, it starts becoming more difficult to get over those emotions. They become more permanent there. Do you see that?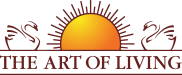 Founded in 1981 by Sri Sri Ravi Shankar,The Art of Living is an educational and humanitarian movement engaged in stress-management and service initiatives.
Read More