Question & Answers with Sri Sri Ravi Shankar

Q: Gurudev, In your books, most of the examples come from the Hindu tradition of the Gita, not so much from the Koran and the Bible? Have you read the Koran, the Bible or any other religious books other than of your own religious tradition?


Sri Sri Ravi Shankar:
I am not a theologian. I speak from my experience. One of the scriptures that I usually quote from is of course the Gita. I also quote from the Bible. I am not averse to any religious scripture in the world. What I am averse to is fanaticism of any sort. You need to study every religion or scripture before you can come and talk about it. So, since I have not studied all of the disciplines like Bible and Quran, I must spend at least four to five years studying each before speaking about them. Yet the essence of all these scriptures are spiritual values which I think I can very easily find in my life. I can easily speak on the essence of the Bible. That is why I say unless you become like a child, you can't get so far. This is true because every child has that freedom. The child inside you is alive. You are still that innocence. That is spirituality. It is when you meditate, when there is unity among diversity and oneness with the whole universe.
Q: Gurudev, How to control desire?

Sri Sri Ravi Shankar:
Be in the now. Desire is wanting to be happy tomorrow. Be happy and joyful now. Like children, if you ask them what they want, they will say nothing. Because they are happy with 'now'.

Q: Gurudev, The Bhagavad Gita is very close to my heart. And yet there is a passage in it that confuses me. It is when Arjuna wishes to flee the battle and renounce the world. But Krishna urges him to fulfill his duty by staying put and fighting.How is this advice understood with the principle of non-violence, a concept also central to the Gita? Is it similar to the notion of a just war in Christian and Islamic theology?
Sri Sri Ravi Shankar:
The whole essence of the Gita is to act without being attached to the action. It's all about yoga, not about war but your attitude. When you are faced with a situation like war, how do you manage yourself? The worst situation in life is when you have to face a war and when you have to fight not with an enemy, but with some of your own people. When you have to fight with your own brothers and sisters, how do you handle the situation? It's easy to fight a war with an enemy, someone you don't like. But fighting with someone who is part of your own family is the worst thing.
If you can manage your mind in the worst scenario, then you can manage yourself in any situation. Given the extreme example of how you can manage the mind, the consciousness, yourself, that's the whole essence of the Gita, not the war. Skill in action is yoga.
A similar knowledge was taught by Ashtavakra, in the palace. When your spirit is very high and you want liberation, that was Ashtavakra's state. And when your spirit is so low, totally desperate, completely broken and depressed, that was Arjuna's state. At that time the same knowledge of the Self was given to him in the Bhagavad Gita.
Q: Gurudev, How do I know that I have acquired knowledge?
Sri Sri Ravi Shankar:
How do you know if you have some pain in the body? How do you know that you love somebody? How do you know you are feeling fear? It is inbuilt. Same way you get to know. When you get knowledge joy, happiness, cleanliness, sweetness, sincerity, integrity, all reflect by itself.
Q: Gurudev, Please explain the meaning of Sat Chitananda.

Sri Sri Ravi Shankar:
Sat is "that exists." Chit is "that knows." Ananda is "bliss."

Q: Gurudev, How can we bring this knowledge, of breathing & meditation that is taught through the Art of Living programs, to low-income families and communities?


Sri Sri Ravi Shankar:
You know, the Art of Living Courses are around $200-$300. This is a very small amount and students and seniors, anyways, pay a reduced course contribution. There are expenses when courses are organized. The volunteers have to hire a hall, get supplies and pay rent. Nearly 60-70 percent of the course contribution is spent on course expenses. Remaining funds go to support service projects in places like post-Katrina New Orleans.
Also, if you offer the course free, people don't value it. People don't take responsibility to sit and learn. You can't do charity from an empty bowl. And there is no point in taking charity to do charity. So our teachers teach these courses for a contribution.
Of course anyone who wants to donate to a charitable cause is most welcome, but our donations are only about 15 percent of our total income. Mostly, all our expenses are covered by course contribution. And, in case someone says they cannot afford to pay the course contribution, we never stop them from attending the course. There is always 10-15 percent scholarship in every course. If some of you want to sponsor a course for street kids, we would definitely love to organize that. We have so it in many places across the world.
Q: Gurudev, I understand that everything is going to change. It gives me so much relief. But if everything is going to change, then why am I here? What is it that we need to do? I cannot continue without the answer to this question.
Sri Sri Ravi Shankar:
The question or the idea that 'everything is changing' has done its job. It has created the spirit of enquiry. What am I here for? What is it that I am to do? What is the purpose of life? These questions are important to arise. These scratch the brain and opens a new avenue for you. Don't be in a hurry to get the answer. Everything is impermanent that means everything is changing, and vice versa. For everything to be changing, there must be something that is not changing. Realizing it and living it is all life about. That is the reference point. So wonder about these questions. This will take away all the unnecesaary things like worrying about trivial issues. It helps you not to be jealous or greedy or angry.
Q: Gurudev, How does one stop the flow of negative thoughts?

Sri Sri Ravi Shankar:
Negative thoughts are due to three reasons. If your blood circulation is not good, if the lymphatic system is not ok or if bowel movement is irregular. In all these cases negative thoughts are likely. You can go on a fruit diet and cleanse your intestines. Then, pranayama will help. Take Triphala (an ayurvedic supplement) for a few days. Do yoga, pranayama and meditation. You will definitely find a difference. Group sadhana (practice) will also help.

Q: Gurudev, I am in a dilemma. I used to revere Guru Granth Sahib as my Guru. But after meeting you, I have found the inner joy which I was looking for. Now I am confused whether to have faith in you as a Guru, or in the Granth Sahib?

Sri Sri Ravi Shankar:
Where is the dilemma? Guru Granth Sahib is a very sacred scripture. One should definitely respect it. Guru is not a person; Guru is knowledge, whether it is in a scripture, a person, or consciousness. That Guru tattva is to be revered and believed in. Our mind only creates complication, otherwise there is no dilemma. Guru Granth Sahib contains the crux of all scriptures. So, respect the scripture. There is no question of choosing here.

Mother is our first Guru.

School teacher is our second Guru.

Then music teacher is also a Guru.

And one who gives knowledge of the truth is Satguru.

When Guru tattva wakes up in life, it is not partially awakened, it stays completely. So, live naturally. Rejoice and live in love and joy.

Q: Gurudev, I have become aware of people who want to take control of our food and water supply, putting a great burden on it. What to do?
Sri Sri Ravi Shankar:
The 'Art of Living' is putting a lot of attention on this. In India some people wanted to produce genetically modified plants. This has been banned in France and other countries. The 'Art of Living' stood firmly together and opposed it, and the government had to stop it. You cannot do it alone, you have to stand against it as a mass movement, and bring justice to the human planet. The greed of a few people gets into their heads. We are not against scientific experiments, but without proper testing and making sure that it does not have any side effects, and producing it on a mass scale for commercial purpose is not acceptable. For example, genetically modified cotton yielded three times more crops in the first year, andalso good cropin the 2nd year. However, it completely wiped out the crop in the third year and many farmers committed suicide. The 'Art of Living' worked to give farmers hope and helped them see the value of their lives. The cattle ,which ate the genetically modified cotton, died, and the virus emitted by these crops attacked the trees. The whole area became a desert. The company earned huge profits. This is called economic violence. There are many forms of terrorism. Economic terrorism is that where greed of a few people make other people suffer, they make a mess of the economic system, and devastate so many families.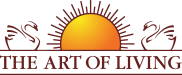 Founded in 1981 by Sri Sri Ravi Shankar,The Art of Living is an educational and humanitarian movement engaged in stress-management and service initiatives.
Read More