Question & Answers with Sri Sri Ravi Shankar

Q: Gurudev, The Vedas say that God is one and true scholars call Him by many names. Today religions have moved away from this truth of inter-religious harmony. What can we do as individuals to bring that harmony back?


Sri Sri Ravi Shankar:
To bring harmony between the religions, we must uplift everyone to a spiritual level. Spirituality is the common thread. There was only one Jesus, but how many sects of Christianity are there? Seventy-two. There was only one Prophet Muhammed and how many schools of Islam are there? Five. There was only one Lord Buddha and how many types of Buddhism are there? Thirty-two. There was one Lord Mahadeva. How many sects of Jainism are there? Four. So many different schools of thought. Yet the six far Eastern religions had no conflict at all. There was never a conflict between Jainism, Hinduism, Sikhism, Buddhism, Taoism or Shintoism in the world. They always co-existed in harmony. The thing is, Middle Eastern religions have had conflict throughout history. Judaism, Christianity and Islam always had conflict. I was told of a particular incident in Japan. When President Nixon visited Japan for a conference, on one side of him was a Buddhist monk and on the other was a Shinto priest. He asked the Shinto priest, "what is the percentage of Shintoism in Japan?" The Shinto priest replied – 80 percent. He then turned to the Buddhist monk thinking there would be 20% Buddhists in Japan. He asked, "What is the percentage of Buddhists in Japan?". The monk said 80 percent. President Nixon was so confused. He asked how it was possible. Both priests said that it was possible. You know, that type of harmony existed between religions in the Far East because nobody tried to convert anybody. Religious conversion was not an agenda. Uplifting human consciousness was the main goal. Giving the knowledge was the main goal. It was not about saying, 'my way is the only way and follow it and go to Heaven, otherwise you will go to Hell'. People, who think that only they have the key to Heaven, create such Hell for everyone else. So, a grounded understanding of religious philosophy is essential. If every child knows little bit about all the philosophies of the world, nobody will grow up to be a terrorist. You know, Einstein said that the best book he ever read was the Gita. He said that it has contributed so much to his understanding of the world and about life. Einstein has read it several times.
The Matrix movie was based on Hindu scripture, Yoga Vashista. The main point was about the whole theme of consciousness. It is an excellent book describing the relationship between mind, consciousness and the universe around us.
Q: Gurudev, I was wondering what exactly the mind is. Is it a little space in our brain or is it universal? And yes, I want to tell you that you rock.
Sri Sri Ravi Shankar:
Mind is energy which is all over the body. See, every cell in your body is emitting some energy and the totality of all that energy around you is what you call the mind. Mind is not present at some point in the brain, but mind is all over the body. There is so much deep knowledge about consciousness; we should sometime go much deeper into it. We will understand more. The more you understand, the more wonder-struck you are. Wow!
You know, people have phantom hand, that means they really don't have a hand, but they feel they have a hand and they feel sensations like itching or paining in that hand. People who have lost their hand or leg in a war or accident, later sometimes, they feel they have a phantom hand or a leg. Though, they don't have it physically. That explains or gives a clue that the mind is not just in one spot, it is all around the body. The aura of body is mind. We think that mind is inside the body, it is the other way around - Body is inside the mind. Body is like the wick of the candle and mind is like the glow all around.
Q: Gurudev, How to control desire?

Sri Sri Ravi Shankar:
Be in the now. Desire is wanting to be happy tomorrow. Be happy and joyful now. Like children, if you ask them what they want, they will say nothing. Because they are happy with 'now'.

Q: Gurudev, Is it our responsibility to give birth to a child? Or can we leave this in God's hand?

Sri Sri Ravi Shankar:
If you feel you want a child, go for it. Simple. Even this thought of wanting a child may be from the universal thought.

Q: Gurudev, Should one follow the visions that one has in deep meditation?
Sri Sri Ravi Shankar:
You take it with a pinch of salt. Sometimes because of your own impressions, your own desires, or own fears, you have those visions. So, you cannot trust your vision 100 percent till you are totally hollow and empty.
Q: Gurudev, How come you manage to smile in all the circumstances?

Sri Sri Ravi Shankar:
You know, this is our brand mark. Our logo is smile. If you see somebody and they are not smiling, and they say they have done 'Art of Living', don't believe them. I am sure, all those who are here, who have truly done it will agree with me.
Q: Gurudev, Does time and mind have any relation?
Sri Sri Ravi Shankar:
You should read the book 'Celebrating Silence' or 'An intimate note to the sincere seeker'.
Q: Gurudev, How can I motivate myself?
Sri Sri Ravi Shankar:
Only three things can motivate you or inspire you - love, fear, greed! But I don't agree with fear or greed, I believe in love!
Q: Gurudev, I am a restless soul. I always want to take up the next thing, whether it be new job, new country, new place, new things. I don't know what is it that I am searching for? Do you have any suggestions for me?

Sri Sri Ravi Shankar:
Your soul is restless! How do you know? Have you found your soul? (Jokingly) Your restlessness is because you want more. You want more joy, more and more. It is like Bulimia. You eat food but you are not satisfied. You take it out, and then you eat more food. Relax. You have to find peace. You need to hurry up till you are not on the spiritual path. Like you have to hurry up before catching the flight. But once you are on the plane, there is no fun if you run inside the plane with your baggage on your head! You are not going to reach any faster. Once you are on the path, you simply have to relax. It is also said in Bhagwad Geeta that 'A yogi who is beginner has to work to earn karma'. But then you have to learn to relax. The more you relax, the faster you reach. If you take more time to relax, it takes long to reach. I know what are you searching for – your inner self - the source of all wealth, happiness and joy. And that is deep within you. Especially, when you meditate in a group of regular meditators, it has a different effect. Have you noticed that it had a different effect when you meditate today in the group, in this presence? (Affirmative yes from the audience). So it is much better to meditate in a group. You progress faster when you meditate with meditators. Then you realize that you have gained an ability to smile through and through, nothing really bothers you or touches you, nature loves you, and reverberates with you. I was having a discussion with one of the great scientists of the time. He was telling me about string theory. Every animal brings a particular type of energy, rythm or vibration on the planet Earth. Even if one animal is missing, the unverse will collapse. Suppose, if all the house flies gets extinguished from the planet, human beings will also dissappear. So, all the species of animals and birds are important for sustaining the universe. Ancient vedic people knew this. In ancient Indian methodologies, they have put different Gods and Goddesses on different animals. It is said that these angels or Gods/Goddesses ride on those animals, and come to the planet Earth. Mother Divine energy comes on lion. These are opposite values, but they bring in that type of energy to the ground. It is not that Mother Divine has to sit on lion and travel. But it means that cosmic consciousness brings that energy down to the planet Earth through that particular animal. Like crows are connected with ancestors and planet Saturn. Mars is connected with sheeps and goats. Each planet is connected with a particular animal, and each God/Goddess is connected with a particular energy. God/Goddess is nothing but a particular energy that descend to the Earth through that particular animal.


Q: Gurudev, What should I do so that I get enlightenment? I want enlightenment, I want to see God.
Sri Sri Ravi Shankar:
You want enlightenment? You want to see God? Do service and just relax!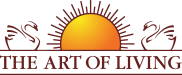 Founded in 1981 by Sri Sri Ravi Shankar,The Art of Living is an educational and humanitarian movement engaged in stress-management and service initiatives.
Read More