Question & Answers with Sri Sri Ravi Shankar

Q: Gurudev, How to get rid of fatigue and headache?

Sri Sri Ravi Shankar:
Yoga and pranayama.
Q: Gurudev, I have become aware of people who want to take control of our food and water supply, putting a great burden on it. What to do?
Sri Sri Ravi Shankar:
The 'Art of Living' is putting a lot of attention on this. In India some people wanted to produce genetically modified plants. This has been banned in France and other countries. The 'Art of Living' stood firmly together and opposed it, and the government had to stop it. You cannot do it alone, you have to stand against it as a mass movement, and bring justice to the human planet. The greed of a few people gets into their heads. We are not against scientific experiments, but without proper testing and making sure that it does not have any side effects, and producing it on a mass scale for commercial purpose is not acceptable. For example, genetically modified cotton yielded three times more crops in the first year, andalso good cropin the 2nd year. However, it completely wiped out the crop in the third year and many farmers committed suicide. The 'Art of Living' worked to give farmers hope and helped them see the value of their lives. The cattle ,which ate the genetically modified cotton, died, and the virus emitted by these crops attacked the trees. The whole area became a desert. The company earned huge profits. This is called economic violence. There are many forms of terrorism. Economic terrorism is that where greed of a few people make other people suffer, they make a mess of the economic system, and devastate so many families.
Q: Gurudev, I'm very afraid of flying. The fear controls me. What can I do to control my fear?


Sri Sri Ravi Shankar:
Observe the sensation. Fear is the opposite of love, yet fear can transform into love. You can also go through and move beyond all these cycles by taking the 'Advance Meditation Course' .
Q: Gurudev, My husband has yet not done the 'Art of Living' course. I want him to experience the same joy and knowledge. I have persuaded him by all means. Please guide me what to do now?

Sri Sri Ravi Shankar:
You pray. It will happen.
Q: Gurudev, Is religion necessary to get deep into spirituality?
Sri Sri Ravi Shankar:
Religion is different from communism. Being religious means being compassionate, honest and not treating others as you do not want to be treated as.
Q: Gurudev, Is spirituality really related to science?
Sri Sri Ravi Shankar:
Yes, Spirituality is saying 'who am I?' and science is saying 'What is this?' Objective analysis is science and subjective understanding is spirituality. And they go hand in hand. In the East they were never in conflict with each other.
It is said in Bhagvat geeta -Gyan Vigyana triptatma which means you should satisfy yourself through both subjective and scientific knowledge. You will find fulfillment only when both science and spirituality go together.

Q: Gurudev, Guruji, it is said 'Advaita' (Non Duality). Why it is not expressed as 'only one' but as 'not two'?
Sri Sri Ravi Shankar:
Because you need two to count one.
Q: Gurudev, Sometimes, I feel that you are with me and watching meall the time. At some other times I feel that I am not connected. I feeldistracted during those times. I am unable to do sadhana also in such times. A lot of thoughts come in the mind.What should I do then?


Sri Sri Ravi Shankar:
you have given answer in the questionitself. Nature of love is such that you feel longing in its absence. Once youget a glimpse of devotion, then its absence causes perturbation in mind. It isnot that devotion is absent there but you feel as if it is not there, and youfeel restless with this feeling.
If we look in the light of knowledge, Shri Narada has said in BhaktiSutras that the very indication of devotion is that you experience bliss inits presence and its absence makes you restless. This shows that you havedevotion, and consider yourself as lucky when you experience such restlessnessin mind.You feel absence of devotiononly for some time. Devotion is anyway always there, it never dies, but you mayfeel that it has decreased. This is natural. This happens only to those whohave a very good luck. Otherwise, inert person doesn't feel any devotion. Mindof such a person is tormented with worries.
Q: Gurudev, Is it our responsibility to give birth to a child? Or can we leave this in God's hand?

Sri Sri Ravi Shankar:
If you feel you want a child, go for it. Simple. Even this thought of wanting a child may be from the universal thought.
Q: Gurudev, What to do when love, devotion and faith gets shaken?
Sri Sri Ravi Shankar:
That is very good. It goes deeper when it is challenged, true love and devotion gets deeper. Testing times comes in everybody's life. You pray and sometimes your prayers don't get answered. 10 times you get what you wanted, and when 11th time you don't get, you start complaining. Is it the case? (The boy said, "Yes, one of my friends ditched me and I am feeling intense pain"). That is when you pull on yourself. Keep on your practices. God is in every heart, everywhere, all around you, and inside you. He knows what is best for you and he will give you the best.
That is why when you ask for something, ask this or something better.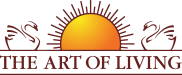 Founded in 1981 by Sri Sri Ravi Shankar,The Art of Living is an educational and humanitarian movement engaged in stress-management and service initiatives.
Read More