Question & Answers with Sri Sri Ravi Shankar

Q: Gurudev, Some volunteers from the 'Art of living' want to enter into politics with your blessings.
Sri Sri Ravi Shankar:
Yes, it is alright, they should go into politics, clean up the politics like the 'Art of Living' volunteers cleaned up Yamuna!
*Devotion
**Karma
***Meditation
Q: Gurudev, Guruji, I feel like doing a lot of work but that falls outside my boundaries. Do I have to think and dream about it?
Sri Sri Ravi Shankar:
Yes, you must have a dream for it.
Q: Gurudev, Why is it becoming increasingly important to save the planet earth?
Sri Sri Ravi Shankar:
Because we are increasingly exploiting the planet earth more than what it can recuperate from. As individuals we can each do something to help the planet. You can be part of some service project like planting more trees, creating awareness about not using plastic bags. You can meditate everyday and put your attention on these issues. When we have an intention and put our attention on that, it will start manifesting. We don't use the mind power that has been bestowed on us by nature. It is the greatest gift we have been given.
Q: Gurudev, How do we increase willpower?


Sri Sri Ravi Shankar:
Meditation and breathing enhance the inner power. These practices get us in touch with ourselves. You know, willpower comes to you with three things.
First, when you love something then you follow through with it. The commitment is there.
Second, where there is some fear there is commitment. If someone says that if you don't follow this diet you have to have an operation, then you will follow.
Third is greed. If someone tells you, "You do this for a month then you will get a million dollars," I tell you, you will not miss a single day!
Either through greed or fear or love you follow your commitment. And I feel the last one is better than the other two.
Q: Gurudev, Why are there so many different philosophies?

Sri Sri Ravi Shankar:
Why not? God loves diversity. What if there was only okra to eat? But you have potatoes, tomatoes, beans, all kinds of fruits, vegetables and flowers. God seems to love diversity. He has created so many of us in different shapes, features and colors. He is definitely not a military person, an army general. A spirit that loves diversity must be diverse in itself too. That is what the rishis (Ancient saints) found in meditation. There is only one Ganesh and one Vishnu, but in so many different forms. See unity in diversity and celebrate diversity. Our rishis in the past had spoken of tolerance, acceptance, diversity and equal opportunity.

Why the difference? Find the common thread in different religions. According to different places, there are different customs. Time has created differences. There was one Buddha, now we have thirty-two forms of Buddhism, one Jesus Christ and now seventy-two sects of Christianity, and one Prophet Mohamed and now five different sects of Islam. In Hinduism, the variations cannot even be counted! But everyone believes in the Vedas, the Upanishads. How many different sects? Why should they not be there? Let it be there. See unity in diversity.

Q: Gurudev, Whenever I see you, tears start to roll down the eyes. I feel as if I know you since ages. Is it true?

Sri Sri Ravi Shankar:
: You are doubting your own experience. Then it is surely true. We doubt the positive, and not the negative. We doubt somebody's honesty. Nobody has ever doubted dishonesty of a person. Same way, if somebody asks you if you are happy, you say, "I don't know whether I am happy or not". But we are so sure of our depression. We doubt in the existence of God. We never doubt in the existence of this changeable and mortal world. Evolved scientists understand that there is a question mark on the apparently looking reality.

Q: Gurudev, What should I do so that I get enlightenment? I want enlightenment, I want to see God.
Sri Sri Ravi Shankar:
You want enlightenment? You want to see God? Do service and just relax!
Q: Gurudev, Please, please, please, please answer my question. Dear Sri Sri, when there is love, why suffering is also there in a relationship?
Sri Sri Ravi Shankar:
Love with wisdom is bliss. Love without knowledge or wisdom is pain. Why is there pain in love? That is what you are wondering or questioning about! It is not love which is giving you pain. If it is just purely love, that means you just care for someone, you want the best for them, and then there is no pain. But when you want something in return from them or you have demands from them, then there is pain. Small things like you love somebody and they didn't smile at you, that is enough! You love somebody and they are interested in someone else, they flirt around or complement someone, good enough for you to burn the next 24 hours or days. Jealousy, hatred, greed, arrogance and attachment are all love's distortions. Love by itself doesn't bring a misery. That is why knowledge and centered-ness are so important. If you centered, you can handle all these distortions, they come for a while and they disappear.
Doesn't matter, I will handle! I can easily manage people from falling!
Q: Gurudev, How can we bring this knowledge, of breathing & meditation that is taught through the Art of Living programs, to low-income families and communities?


Sri Sri Ravi Shankar:
You know, the Art of Living Courses are around $200-$300. This is a very small amount and students and seniors, anyways, pay a reduced course contribution. There are expenses when courses are organized. The volunteers have to hire a hall, get supplies and pay rent. Nearly 60-70 percent of the course contribution is spent on course expenses. Remaining funds go to support service projects in places like post-Katrina New Orleans.
Also, if you offer the course free, people don't value it. People don't take responsibility to sit and learn. You can't do charity from an empty bowl. And there is no point in taking charity to do charity. So our teachers teach these courses for a contribution.
Of course anyone who wants to donate to a charitable cause is most welcome, but our donations are only about 15 percent of our total income. Mostly, all our expenses are covered by course contribution. And, in case someone says they cannot afford to pay the course contribution, we never stop them from attending the course. There is always 10-15 percent scholarship in every course. If some of you want to sponsor a course for street kids, we would definitely love to organize that. We have so it in many places across the world.
Q: Gurudev, What are some habits that would promote success?
Sri Sri Ravi Shankar:
First you need to define success. Having a big bank balance and no sleep is not success. You may have lots of money but have diabetes, high blood pressure and all other health problems. That is not success. You may have lots of money but be filled with fear and anxiety, you may not have friends and that is not success. To me success is measured by your smile. How much of your life is filled with smiles and how much can you contribute to others? How much courage and confidence do you have in your own ability? You mustn't be worried only about your own future. Money is needed in life but life is not all about money.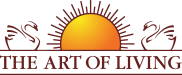 Founded in 1981 by Sri Sri Ravi Shankar,The Art of Living is an educational and humanitarian movement engaged in stress-management and service initiatives.
Read More