Question & Answers with Sri Sri Ravi Shankar

Q: Gurudev, How do we know what is true love?
Sri Sri Ravi Shankar:
How do we know false love, tell me? My dear! Love is love, you can't call it is true or false. Don't doubt love. We don't doubt hate. What is the guarantee that people hate you? May be at that time they were angry! Love is our nature. Because of desires and greed our love is sometimes not expressed. It becomes hidden. There is no prani (living being) without priti (love). Prana (life-force energy) has come from love. Thousands of atoms together form the body. Without love, all these atoms would be separated and that is nothing but death. When the Prana loves the body it stays in the body, there is life. When that love ends, there is death. We should not mistake emotions for love. Love is our nature, know the difference.
Q: Gurudev, Will the Sudarshan kriya*, help to remove substance abuse?
Sri Sri Ravi Shankar:
Yes, definitely. It needs some support system, some perseverance. There should be friends, and family to remind the person to stick to the practices. That is why our de-addiction programs are residential. If people who need help stay for 10-15 days and follow the routine, then the recovery is faster.
Q: Gurudev, I cannot think of moving away from the'Art of Living'. Is it attachment or restlessness of soul?
Sri Sri Ravi Shankar:
Once you have learnt a language and started to converse in it, you cannot forget that language. Same way once you have acquired knowledge, there is no question of losing it. It gets solidified in you.
Ancient people of India were so intelligent that they kept Laxmi(goddess of wealth) on lotus, and Saraswati(goddess of knowledge) on stone. Lotus does not remain stable on the surface of water and it moves as the water moves. But a stone is solid and stable. Once you get knowledge, it becomes part of you, not only for this lifetime but also for lifetimes to come.
Q: Gurudev, How can Indian youth contribute to the world?
Sri Sri Ravi Shankar:
Human values. Indian youth can bring human values to the world. India has a very charming personality, and this should be projected properly.
Sometimes, our culture is depicted so badly in the media. If we degrade ourselves, and make other people laugh, we are happy about it. This weak nature has to be removed. WE should decide what our values are. We should keep our self-respect. We should decide what we like, and what we don't like. We should not depend on others to judge us.
Of course, it's fine that people appreciate us. But just because someone appreciates us, we are happy. We should have more self respect, and we should believe in ourselves.
Q: Gurudev, Why is it so simple to be complicated?
Sri Sri Ravi Shankar:
If you think it is so simple to be complicated, it is so complicated to be simple then! Then you can easily accept that life is a mixture of both complication and simplicity. And if you don't want to do only simple things in your life all the time and want to do something complicated as well then, you do something which is so complicated it makes you so simple.
Q: Gurudev, Guruji, they say the recipe for depression is to only think about oneself. But at the start of Mahabharata war, Arjuna was thinking about others, yet he was depressed. Please explain.
Sri Sri Ravi Shankar:
Well, the mantra for depression is - "What about me, what about me". And Arjuna was thinking how he could do the work which he was supposed to do, and what people would think of him. It was again about himself only. It is not just thinking about oneself, but your other different attachments and lack of understanding can also lead to depression. But one sure technique to get depressed is- Just sitting, doing nothing and thinking, 'what about me, what about me, what will happen to me?' You are sure to get depressed this way!
Q: Gurudev, What is emptiness, empty mind? Can you speak more on this.
Sri Sri Ravi Shankar:
Sri Sri hand gestures empty space.
You got it? That's emptiness. If no, then the mind is already empty.
Q: Gurudev, What is the difference between idea and thought?
Sri Sri Ravi Shankar:
First you tell me their meanings and I will tell you the difference. We attach meaning to words. You got it?

Q: Gurudev, How to deal with attachment on the spiritual path?
Sri Sri Ravi Shankar:
When you are aware of the attachment, then your behavior will naturally become balanced.
Q: Gurudev, I was thinking since I was a small child that what the original sin is? I never got a satisfactory answer as it couldn't be about the apple. I wanted to know if you could explain from your perspective what is it all about or is it all a lie?
Sri Sri Ravi Shankar:
I am not a theologian in the first place and so I haven't studied the original sin concept. So I cannot comment much on that. All I can say is that from Indian perspective sin is that which brings misery to many and merit is that which brings love, happiness and joy to many. Sin is something that could be washed out. It is not your nature. If sin is your very nature, you can never get rid of it. Like if mud is your skin, you cannot get rid of it. But if it is on your skin you can take a dip and it will get washed away. If the flaw is inside the diamond, it can't be corrected. But if slush is on the diamond, it just needs a little water to be poured on and it gets clean.
Here in India we consider sin as a superimposition. There are three things in the yoga- malah, avarna and vikshepa. Malah is impurities in the body, vikshepa is impurity on the mind , restlessness and disturbances in the mind and avarana is the sheath which covers the spirit, which is the ego -identification with one little thing. And the purpose of yoga is to clean the three sheaths of impurity. Yoga loosens up all the three sheaths of impurities. And then the true spirit which is part of the divinity shines through.
So I don't consider sin is your nature but sin is that which you have acquired due to ignorance. And with the light of knowledge it just disappears.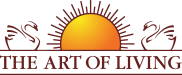 Founded in 1981 by Sri Sri Ravi Shankar,The Art of Living is an educational and humanitarian movement engaged in stress-management and service initiatives.
Read More