Question & Answers with Sri Sri Ravi Shankar

Q: Gurudev, What to do, when someone blames and hurts me intentionally?
Sri Sri Ravi Shankar:
Pity them. Have compassion and pity for them.
Q: Gurudev, Guruji, what is Time and can we modify time and its speed?
Sri Sri Ravi Shankar:
Time is distance between two events or happenings. It appears longer in sad moods and shorter in happy moods, and its speed can be modified by silence.
Q: Gurudev, Does learning traditional music make us spiritual?
Sri Sri Ravi Shankar:
Music is called laya yoga. Bhakti is different. Music as music without devotion is not so useful. Only one part of your brain is developing. Total personality does not develop. Gyana (knowledge), gaana (music), dhyana (meditation) - all are required. Gyana nourishes the left brain. Gaana nourishes the right brain. Dhyana nourishes both sides. All three activities are essential.
Q: Gurudev, Why is it that doing something wrong is easier than doing the right thing?
Sri Sri Ravi Shankar:
Is it? I thought to do a wrong deed, requires a lot of effort. See if you like something very much then all your energies go into that direction. Is it easy to slap someone? I don't think so, I find it very difficult. If you think it is very easy to call someone names then it would be because of an old habit. A lot of people cannot use bad words, even if they wish to.
We have to bring a transformation within ourselves and bring in human values in our life. Make an attempt for it. Even if you try and do a good action, its result will be good. Even if someone does a wrong action very easily, its result would be very bad.
Q: Gurudev, Do planets have any effect on us?
Sri Sri Ravi Shankar:
Yes, planets do have an effect on us. But the effects are minimal on those who are on the path of sadhna, satsang and knowledge. For those, negative effects reduce and positive effects start to increase. It's like when you take umbrella under the hot sun, you feel less heat on your head. Practices and mantras are the solutions.


Q: Gurudev, How do we know what to do in life?
Sri Sri Ravi Shankar:
First know what not to do. It's easier. Purpose of life is not to bemiserable and make others miserable. It is a gut feeling. Chose which gives youlong term happiness even if it gives short term misery. Choosing that whichgives you long term misery and short term joy is not wise.
Q: Gurudev, Is there any maximum limit to how much we can meditate?
Sri Sri Ravi Shankar:
Just do as much is necessary. There is no need to do too much. Meditation is like taking a bath. To wash the mind, you need meditation. And once the mind is clean, you will be well.
Q: Gurudev, Guruji, is it difficult for a woman to organize something for she has to manage the home also. How does a woman do it effectively?
Sri Sri Ravi Shankar:
Don't think of anything as difficult. Even if it is difficult, it becomes more difficult when you perceive it to be difficult in your mind. If you get a difficult task to do, however much difficult it seems to be, know that we have an even greater power within. It is available to us and according to that we get tasks to do.
Q: Gurudev, Maharashtra assembly fight, Bangladesh, Pakistan…My heart weeps looking at all this. I feel afraid at times.
Sri Sri Ravi Shankar:
When you look at all this you feel pain in your heart. The pain should be there. When the pain is there you take a step. Otherwise you keep sitting until your own home is on fire.
Observe how Mahatma Gandhi gave a direction in those days. This way you will also get ideas in your mind on how to move ahead. All should sacrifice a little. Whatever we can we will all do. You feel afraid at times, that's ok. It happens at times only isn't it? Do meditation, Pranayama and you will be out of it.
Q: Gurudev, How to deal with people who say and do bad things?
Sri Sri Ravi Shankar:
First of all, accept that, that is how they are. Second thing is to see that they will change. Tomorrow they may change, next week, next year. Keep an open mind, maybe in 5, 10 years, in the next lifetime they will change. When you know that they are like that and that they may change, then your mind is calm. Any irritable situation, make fun of it. If you have a little bit humor, you are able to sail through irritable situations. If it is really unbearable, never mind that you get angry. But you should become normal again in 2 seconds. You know, it's not worth losing our peace of mind. Because of someone's behavior. Don't you think so?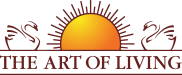 Founded in 1981 by Sri Sri Ravi Shankar,The Art of Living is an educational and humanitarian movement engaged in stress-management and service initiatives.
Read More