Question & Answers with Sri Sri Ravi Shankar

Q: Gurudev, Guruji this question has bothered me for a long time. Billions of people have been born and billions have died. I am born and I will die. Then what is the purpose of life? Why are we here if all are going to die?
Sri Sri Ravi Shankar:
Why not? So many people were born and died, so many are living and they will die and so many will be born in future and they will also die. You are thinking from a business mind – what am I going to get? - What is the aim? What is the purpose? There should be something coming out of everything. So when you think from a business mind, this whole exercise appears totally uneconomical and futile. Biggest disadvantage is that it seems God hasn't studied economics (Laughter); else Einstein would be given another 100 years so that he could perform some more experiments, discoveries. So many leaves are coming up every spring and then they fall. Such an economical disaster! People are dying and new babies are born, go to school, college – job – get married – have children – and then die again. It appears to be completely bizarre. But that's how it is.
Q: Gurudev, Dear Guruji, I noticed that I am unconsciously always comparing myself with others. Tell me how to stop it please?
Sri Sri Ravi Shankar:
If you are unconsciously stopping it, it will unconsciously stop also. Why do you consciously want to stop? Let it be. Got it? Your trying to stop it consciously becomes a problem. You get stuck. So just relax. Just relax and continue more meditation, more Advanced and Silence programmes. These will de-program you from that thing.
Q: Gurudev, I am an 'Art of Living' teacher. How do I feel I have done enough service? I always feel I could do more for society?
Sri Sri Ravi Shankar:
Parents never feel that they have given enough to their child, especially to the girl child. The nature of love is like that. Whatever you do in love, you feel you have not done enough. Know that there is something lacking if you feel you have done enough. It is manifestation of love which makes you feel that you can do more. Love is continuous and it never ends.
Q: Gurudev, How much difference is there between science and spirituality? Why do some scientists not believe in spirituality?
Sri Sri Ravi Shankar:
Evolved scientists surely believe in spirituality. Those who are not yet fully evolved may not believe in spirituality. Einstein was startled after reading Bhagwad Geeta. If you hear a quantum physicist talking, you will feel as if the text is being quoted from the scriptures only. 'What is this?' is science. 'Who am I?' is spirituality. Objective analysis is science and subjective understanding is spirituality. And they go hand in hand. In the East, they were never in conflict with each other. It is said in the Bhagvad Geeta –'Gyan Vigyana Triptatma'. You will find fulfillment only when science and spirituality go together. We need both science and spirituality to bring contentment to our soul.
Q: Gurudev, These practices bring so much inner comfort. If I do a lot of practice, will it make me more happy?
Sri Sri Ravi Shankar:
Don't do too much of practice. Move ahead gradually. Do only as much as needed. Do that much to which your body gets accustomed to.
Q: Gurudev, I am centered on the Divine, yet there is restlessness, though on the outside everything seems perfect.
Sri Sri Ravi Shankar:
In every seeker's life there comes a time when the heart is at unease, and there is restlessness. In the West, it is known as the "dark day of the soul". There comes a time when satvik shakti (positive energy) is less and rajogun and tamogun are high, that leads to the restlessness. There are three kinds of taap (penance) and one such taap is known as adhyatmic taap (spiritual misery). Yet it is for a short while. Therefore satsang is very important, especially when you don't feel like doing it. Once in twelve years a lack in spirituality comes up. There will arise a doubt on the self, the path and the Guru. This is what the Scriptures say. Therefore the Kumbh festival takes place once in twelve years and all the saints get together to clear all their sins. This tradition is very old. A place where seekers do satsang and where Vedas are recited - kalyuga* never comes there.
Q: Gurudev, In the present day, there is a pressure to commit fraudulent activities in corporate world. How to handle these situations?
Sri Sri Ravi Shankar:
Skillfully. If your boss tells you to do fraud, avoid it skillfully. Finally, say that your consciousness does not allow you to commit fraud. The boss will escape if you do fraud, and you will be put behind bars. However, hundred percent truth is also not workable, it is only an ideal. There is an ancient Indian proverb that says that as much lies are allowed as there is salt in food. For example, if you want to sell your product, it may not be the best; still you can say that your product is the best. That much lies are permissible. Ancient people have said this, thousands of years back. It is fascinating how they handled the human mind.
Q: Gurudev, Guruji I want to know how to have harmonious relation with juniors and at the same time take work from them?
Sri Sri Ravi Shankar:
Create a sense of belongingness with your juniors. You know that they respect you and you need to be cordial with them. Respect needs some distance, this distance is good but that should be of an arm's length and not longer than that. A little distance is ok to keep the respect among your juniors but too much distance will bring a breakdown in communication. You need to maintain that balance. A little bit distance needs to be there so that respect is maintained at the same time communication is cordial.
Q: Gurudev, I want to quit addiction to intoxicants and have come to you with a lot of hope.
Sri Sri Ravi Shankar:
Good. You have come to the right place. If you wish to get rid of a bad habit then there are only three ways for it. The first is your love for knowledge, the Divine or some dear one - whether parents or Guru. By promising some dear one that you will quit the habit, you will be able to get rid of it. This is the best way out. The second way is greed. If you will not consume intoxicants for six months, then you will get ten million rupees, or that your luck will shine and you will succeed in everything. The third is fear - if one day you do consume intoxicants, then you will suffer a loss of one million, or you will have to suffer from a major ailment. If such a greed or fear enters you, even then you will be rid of your addiction. Along with these three ways, do yoga and pranayama. The best is that along with yoga and sadhana (spiritual practices), you take a vow that you will not indulge in addictions. Take a vow for forty days, then six months and then a year. After that, you would have come out of the habit and won't look back at it.
Q: Gurudev, There are dilemmas in life, and I lack decision making power. What should be done?
Sri Sri Ravi Shankar:
Wherever there is duality(dvait), there will be a dilemma. Whenever you are in daily activities (vyavahar), there will be dilemma. There is no choice, accept it.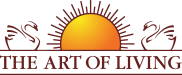 Founded in 1981 by Sri Sri Ravi Shankar,The Art of Living is an educational and humanitarian movement engaged in stress-management and service initiatives.
Read More