Question & Answers with Sri Sri Ravi Shankar

Q: Gurudev, How does it differ from our guided meditation?
Sri Sri Ravi Shankar:
In guided meditation, you don't have to do anything. Meditation will be done for you. Just feel, "Divinity is doing meditation for me, let me just relax". Someone else is piloting the plane and you simply have to fasten the seat-belt, sit back and relax.
Don't use Om as a mantra for meditation be cause then there is an effort. It is good to enhance the prana as pranayama in the beginning or in the end. But don't sit and say, om om om. It may shoot up your energy too much and you may not know how to handle it. You may not get sleep.
In the beginning we chant Om three times, five times or seven times, and relax.
Q: Gurudev, How to get over habits?
Sri Sri Ravi Shankar:
To get over habits, there are three options If someone gives you a temptation: Suppose you stop this bad habit for 10 days you will get 10 lakhs of rupees. Then you will do it. Something higher than your habit can create greed in you. Or if someone creates fear in you, eg. A doctor says if you drink, you will spoil your liver. Then you can get over your habit. The third way is through love.
Q: Gurudev, Dearest Guruji, Jai Gurudev! Once I am on this path is my spiritual progress your responsibility or my responsibility? If it is yours then why is my progress full of obstacles and slow, and if it is mine then why is my effort so poor. Please help me!
Sri Sri Ravi Shankar:
Now that you are asking this question it is both of our responsibility. Yes, do your 100% and relax and when you feel that you can do a little better or a little more that indicates that you have been responsible. When you feel you are doing everything that you can then the responsibility shifts away from you.
Q: Gurudev, We worry about future and cry about the past. How can wechange the pattern?
Sri Sri Ravi Shankar:
Take past as a lesson, and see what you can do in the future. That iswhy we should take past as destiny and future as free will, that isintelligence.
Q: Gurudev, Jai Gurudev, you are so attractive, is this the bondage in my path? If I get stuck in your form what should I do to see beyond the form?
Sri Sri Ravi Shankar:
So that you get detached from everything else - and then this will also automatically dissolve. You will see me more, much different than the form.
Q: Gurudev, Who is Radha?
Sri Sri Ravi Shankar:
Radha is one who is going towards the source. Dhara is flow, and read other way it becomes Radha. So, one who goes towards the Self!
Q: Gurudev, What is spirituality?
Sri Sri Ravi Shankar:
Spirituality just means knowing that it is oneconsciousness. One world family - this thought came from India.One side there is slum, the other side is scam. We have toremove slums. For that first we need to remove alcoholism. Nearly 60 percent ofa poor man's income goes in alcohol.
Q: Gurudev, What is the golden rule of a happy married life?
Sri Sri Ravi Shankar:
Well,I am not qualified to say anything, but let me think. Why don't you sitwith those who are happily married? What I have heard is:
Before marriage: a couple is mad for each other.
During marriage: They are made for each other.
And then: They are mad at each other.
After while: They are mad because of each other.
Somebody has formulated this!
Onething I know, marriage is an institution of patience, sacrifice, caringfor each other and sharing. If one is upset, other should keep quietand wait for his/her turn to get upset. If both together get upset atthe same time, then there is a problem! But in front of kids, oneshould better be civilized.
Q: Gurudev, I am thinking today that everything is permeated with light and when I look into myself your light is within me. In me, in him and all of them, it is you only that is present. Where ever I see everywhere it is you who are shining. Where have you come from, who are you, tell me that at least today?
Sri Sri Ravi Shankar:
If you want to know who I am then there is a deal you will have to make with me. The deal is that first you have to know who you are. When you find out who you are then you will know who I am and this is also what I want, that you know who you are and then you will know who I am.
Q: Gurudev, Guruji, how do we handle situations where we feel we havebeen blamed unfairly?
Sri Sri Ravi Shankar:
Just with a smile. In this world,there is place for ignorance also. If someone is blaming you, it is out oftheir ignorance. And if it is not ignorance, it is mal-intention or jealousyand I would club all these emotions as part of ignorance. So, the best is you moveon and don't get stuck because you have no way to control other's opinion andyou don't need to - everyone can have their own opinion. The best formula is toeducate and ignore. You have to; if someone says, you are a thief, you can'tsay, let him have his opinion. You educate him. If they believe it or not it'sup to them. So, keep this as a formula in every relationship. Educate andignore. If you just ignore in the beginning, you will only exhibit arrogance.Educate is also a little strong word. You can say inform and ignore, which iseven better. In education, there is more effort. In anger, people say, I willteach him a lesson.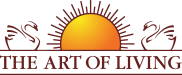 Founded in 1981 by Sri Sri Ravi Shankar,The Art of Living is an educational and humanitarian movement engaged in stress-management and service initiatives.
Read More