Question & Answers with Sri Sri Ravi Shankar

Q: Gurudev, Dear Gurudev, when someone criticizes me I switch off and go into hiding. How to handle criticism without arguing and fighting?
Sri Sri Ravi Shankar:
Know that you're magnanimous. Every time you face a criticism know that you are vast like the ocean, and you can take in anything.
When you feel small that is when you don't feel like taking criticism. When you feel you are very big, then you think, 'I am much bigger than this criticism, let me take it in'.
Q: Gurudev, Dear Gurudev, how do I increase my self-worth and self-esteem?
Sri Sri Ravi Shankar:
There is no way on the planet Earth. You cannot increase your self-esteem even if the Sun rises in the West and sets in the East. Even if that is possible, it is impossible to increase your self-esteem. Just accept it. Finito!
My dear, if you think you don't have it and you try to have it, it is not going to work! You simply have to recognize that it is already there.
Q: Gurudev, Dear Gurudev, in my daily life I catch myself breathing very slowly and deeply. In this state it is hard for me to do physical work, or get connected to the situation in hand. Please advice.
Sri Sri Ravi Shankar:
Do some yoga and do some exercises. Very shallow breath is good while you're meditating but not while you're in activity.
Q: Gurudev, Gurudev, what to do with people who do their kriya and meditation daily but still have suicidal tendencies?
Sri Sri Ravi Shankar:
They should do more courses and spend more times in satsang. They should keep themselves busy and engage in some seva activity.
Q: Gurudev, Dear Gurudev, I know that you have stayed by my side when I had no one to talk to or express myself. I have not been successful at work so far and often I am unlucky. I have not been able to take things to completion. Please help me with your advice?
Sri Sri Ravi Shankar:
The pain or the concern that 'I have not been able to complete things' itself will take you towards completion. So just relax.
If you don't feel concerned that you are not completing things, then there is a problem. But you have that concern, 'Oh, I am not completing. I want to complete'.
As long as that intense wish is there to complete, you don't have to worry, that will take you to completion.
Q: Gurudev, Dear Gurudev, I love singing bhajans, but sometimes I feel I am being very superficial and just treating them like nice music. How can I discover the real devotion when I sing?
Sri Sri Ravi Shankar:
Just be natural and don't worry about your feelings. Feelings keep changing.
If you have had devotion and if it is not coming up the next day, you can't force it to come. Even that devotion is a gift. You can't demand a gift. When it rises up, just be grateful. If it does not show up and you feel like a rock, then just have patience. This is a passing phase.
A time in life comes when you feel such flatness. You feel devoid of any emotion, without any commitment. Like this, a stagnant state may step in, but it is only for a short time.
We don't mind when such moments come in life. We don't say, 'No, I must feel very devotional today.'
Think it is like one of those cloudy days and wait for the sunshine.
Q: Gurudev, When there was Kriya Yoga* already, what was the reason to introduce Sudarshan Kriya? Do both kriyas lead the follower to the same destination?
(*An ancient Yoga system (revived in modern times by Mahavatar Babaji through his disciple Lahiri Mahasaya) consisting of a number of levels of Pranayama based on techniques that are intended to rapidly accelerate spiritual development and engender a profound state of tranquility.)
Sri Sri Ravi Shankar:
I don't know why another kriya has come. But I know that it is good that it has come because it has helped many more lives than what the Kriya Yoga has touched. This much I know.
On the other hand, we have no right to comment on other techniques. It was very useful at that time for those people. Today, this is very useful.
Maybe, today also, for some people Kriya Yoga might be working. And we know for sure that Sudarshan Kriya is working for many more people. So, we acknowledge that and we celebrate this!
Sri Sri Ravi Shankar:
This is why we say, 'Do meditation'.
Why do we sing? So that there is activity in the right brain. And why do we discuss knowledge and logical things? So that there is activity in the left brain as well. That is why we have kept both, logic and music in satsang, so that there is a balance between both sides of the brain. There is a complete science on this.
Now, if someone sitting somewhere says, 'It is not possible', then what can you say to them? You can only say, 'Well, that is your experience'.
What is important is that one should be open to experience. But if someone says, 'This is it, I know everything', then you can't say anything to them. If people are fanatic and they think, 'This is it, I know everything', then it is not correct.
Lord Mahavira (spiritual master who propagated Jainism) gave the sayatva, which is one of the most scientific approaches of dealing with the intellect. It says, 'Perhaps there is something that I do not know.'
If someone says, 'This is it, I know everything', it is not correct.'
That is why he spoke of sayatva: perhaps it could be some other way also. All is possible. That is a sign of a mature intellect, otherwise it is an immature intellect.
One can use jargons and write lots of books. Some of these pseudo-intellectual people who claim to be enlightened, they are a big problem for the world. They call themselves as Gurus and all that, but they have big egos. They know the answer and they criticize everybody.
Someone said, being like a child is stupidity; innocence is stupidity. These people have no understanding of stupidity and of innocence, and they criticize! They piggyback on other's popularity; catch hold of popular people and piggyback on them.
Someone who has confidence on them self will not piggyback on someone else's popularity. They will just do what they know, and what they want to do.
So, there is no need to comment on what others are saying. The main thing is that everybody has a right to exhibit their knowledge or their ignorance. This is my contention. Everyone has their right to exhibit not only knowledge, they have the right to exhibit their ignorance also.
Q: Gurudev, Gurudev, if someone is continuously speaking badly, then what should one do?
Sri Sri Ravi Shankar:
If someone is doing something continuously, then that is their nature.
Can you say that every day the dog is barking? It is a dog only who can bark! You can't expect a dog to say, 'Meow'. Same way, you should understand that this is their nature.
If they do it continuously then you should be more relaxed! If someone does it once in a while, then you should be concerned, 'What has happened? Has this person eaten something wrong or what?' We can think about it.
When someone is doing it continuously, it brings freedom to you. That is how they are. Why do you even have to worry about it? Just move on.
At least the dog is in your house, and not in the neighbor's house! The dog in your home, you can at least feed him something and make him shut up. But if the neighbor's dog is crying all night and barking all day, you can't do anything with that!
So you simply have to accept the situation as it is. Keep telling your mind this and keep moving.
Buy nice ear plugs and put it in your ears, or think this dog is singing a lullaby and go to sleep.
Q: Gurudev, Many times, someone says something unpleasant to me, but at that time I do not know what to reply back. Later on, I keep on thinking about it again and again for a long time. I think, maybe I should have said this.
Sri Sri Ravi Shankar:
That is where the knowledge helps.
I know it goes on eating your head for a long time. That is when you should say, 'Everything is nothing. All this will disappear. All these people are nothing, and they are all going to disappear one day'.
See, the brain keeps giving some opinion here and there, and this tongue which has no bone goes on blabbering. What is the big thing? Those sounds which came from their mouth and reached our ears, need not rattle our mind. See it scientifically.
That's why both gyana (knowledge) and vigyana (science) are important. From both angles if you see, nothing really matters. Knowing this brings you that inner strength to move on with a smile.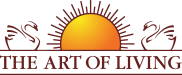 Founded in 1981 by Sri Sri Ravi Shankar,The Art of Living is an educational and humanitarian movement engaged in stress-management and service initiatives.
Read More