The winter has just bid good bye in most parts of the world and summer is yet to set in. That leaves us with the a beautiful season of spring. You open your window and see the fresh flowers blooming everywhere. The parks are flooded with children on the swings and their pets chasing the butterflies. There is something mystic about the air. Yes, I guess love is in the air. With Valentine's day around the corner, there is a sudden burst of energy in people you see everywhere, at your workplace, at home, on your commute to work.
The million dollar question would be why to keep the spirits high only for a reason? Why can't we always have the spirit elevated? If we dig further into nuances of oneself, we would find that the secret to keep the spirits high lies within us. We just need to fine tune the self to see the magic work.
So keep your spirits high this Valentine's Day and rest of the year with these simple yoga poses and let the love flow easily: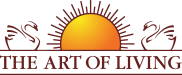 Founded in 1981 by Sri Sri Ravi Shankar,The Art of Living is an educational and humanitarian movement engaged in stress-management and service initiatives.
Read More