Our People
Search results
'This one simple sutra, Change your breath, change your mind. Change your mind, change your emotions- I felt if we could spread this thing, the universe would be a different place'. And that is exactly what Rajshree continues to do close to 25 years after ...

"The Art of Living Part 1 program gave me awareness about who I am, what I feel and what I want. Sudarshan Kriya gave me lightness and I started to wear a smile daily." Karolina Writer, Lithuania Karoliina Lithuania ...

Michael Fischman is the author of the multi-award winning memoir, Stumbling Into Infinity: An Ordinary Man in the Sphere of Enlightenment, and a founding member and former president of Sri Sri Ravi Shankar's U.S. Art of Living Foundation. Having been asso ...

For the first 28 years of his life, Swami Paramtej, then a businessman, used to meditate twice a day. "I had made up my mind at that time that I did not need a master. But after all those years, I realized that the meditation was not really taking me anyw ...

Once someone asked Gurudev (Sri Sri Ravi Shankar), if communists can be spiritual. Gurudev said that, communism originally had three goals: to check greed among the rich, to check fanaticism in religion and to care and share. These goals can only be achie ...

Sue Hindle shares the challenges and incredible experiences from her unpredictable yet exciting life as a globetrotting Art of Living teacher Changes in life She has taken Art of Living workshops around the world; to the secular minded in all countries,in ...

From a graduate school in the US to the cities of Bulgaria; Konstantin Dragov's story reminds us of the potential we have to create change and then, run with it. Stumbled upon The Art of Living by accident, Konstantin Dragov did his first Art of Living Co ...

She once dreamed of pursuing a career as an interior designer. She became an Art of Living teacher and loves seeing people recognise the beauty within- an interior designer in the true sense! Born on the 6th of May, in Pindi, Pakistan, Shahnaz Minallah co ...

Vibrant, ambitious, class topper- Kamlesh Barwal, born in an affluent business family was also a mischievous girl. "My friends and I were so intolerably naughty that we would be given our class attendance so long as we stayed out of the professor's way." ...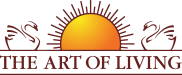 Founded in 1981 by Sri Sri Ravi Shankar,The Art of Living is an educational and humanitarian movement engaged in stress-management and service initiatives.
Read More