Diwali
Search results
This Diwali make Recipes with a Twist- Twist it with Ojasvita and add Health to the sweets!:-) We have come up with some creative recipes for Diwali which can be easily made at home with Ojasvita. 1. Chocolate Ojasvita Pedas 2. Strawberry Ojasvita Phirini ...

An article by Smt. Bhanumathi Narasimhan Lakshmi is the goddess of wealth and prosperity. Wealth is a vital ingredient bestowed upon us for maintenance and progress in our life. It is much more than just having money. It means abundance in knowledge, skil ...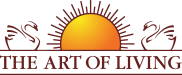 Founded in 1981 by Sri Sri Ravi Shankar,The Art of Living is an educational and humanitarian movement engaged in stress-management and service initiatives.
Read More