Experiences
Search results
Through the Art of Living, my symptoms from the stroke I suffered in June 2007 improved by almost 70%. I continue with the breathing practice I had learnt on the course everyday without fail. I have not skipped a day since 28th October 2007. Yvonne Busisi ...

"I learnt in the course on how to deal with the craving and how to handle the mind, the secret is worth knowing..." "Smoking is not just a habit but it's about a lot of things, it's about cravings. According to me it is attached to your emo ...

Website Section:  Experiences Waves of Happiness Thu, 01/06/2011 <p><iframe src="http://www.facebook.com/plugins/like.php?href=http%3A%2F%2Fwww.artofliving.org%2Fsri-sri-talks-meditation&amp;send=true&amp;layout=standard&amp;widt ...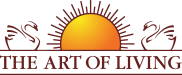 Founded in 1981 by Sri Sri Ravi Shankar,The Art of Living is an educational and humanitarian movement engaged in stress-management and service initiatives.
Read More