About Us
Search results
Shravan means 'to listen' in Sanskrit. It is the first step in integrating knowledge into our lives. We listen (Shravana), then we bring to our memory repeatedly (manana) and then the knowledge becomes integrated as a wealth into our life (nidhidhyasa). T ...

                                                                  Art of Living Apps now availble on Amazon   Click the App name below to view the details. Sri Sri (Android)                     Click to download srisri.jpg       download.png  This app c ...

Sri Sri Centre for Media Studies is a Post Graduate Diploma College established under the Sri Sri RaviShankar Vidya Mandir Trust in 2001. Sri Sri Ravishankar, a renowned spiritual leader and the founder of the Art of Living foundation, the biggest NGO in ...

  In the mean time, you can find your SELF   Check What's New on the Art of Living Global Website A Story that could be yours  | Latest Article on Yoga | Meditation  | What Sri Sri Said Today   ...

Download App for IPhone Download App for IPAD The official Art of Living app is your complete source of knowledge and teachings from Sri Sri Ravi Shankar. The app brings together an assorted selection of articles, videos and audios from the Art of Livin ...

View Courses View Followups ...

As a woman on the path to success we expect to feel a sense of achievement when we see that we have reached the top, where we wanted to be. How does it look from there? Will the world and people around you look beautiful? Will the journey to the top be pl ...

Michael Fischman is the author of the multi-award winning memoir, Stumbling Into Infinity: An Ordinary Man in the Sphere of Enlightenment, and a founding member and former president of Sri Sri Ravi Shankar's U.S. Art of Living Foundation. Having been asso ...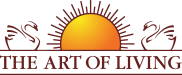 Founded in 1981 by Sri Sri Ravi Shankar,The Art of Living is an educational and humanitarian movement engaged in stress-management and service initiatives.
Read More