Newsroom
Search results
Sun, 07/12/2014

Huffington Post's ARIANNA HUFFINGTON interacts with Art of Living founder SRI SRI RAVI SHANKAR in Bangalore at his ashram on Saturday, December 6, 2014 Arianna Huffington: The Indian people will rediscover all this tradition you teach about – I love what y ...

Wed, 03/12/2014

As part of Sri Sri College of Ayurvedic Science and Research Hospital's Decennial Year celebrations In a unique confluence of the ancient Indian system of Ayurveda, and the modern-day health challenge of diabetes, The Art of Living is hosting a two-day Na ...

An American Study showed a significant decrease in anxiety amongst juvenile offenders convicted for violent cimes with deadly weapons, murder, rape and armed robbery after undergoing an Art of Living workshop. ...

Dhara Singh, who was convicted for smuggling drugs, turned his life around after attending the Art of Living Prison SMART Program in prison. ...

Robi Engti recovered from his 15-year-alcohol addiction and has since then worked to bring electricity for the first time to his village Klurbung in Assam. ...

Rajiv Kumar's 4 acres of land in Sheikhpur, Bihar, that could not be used for profitable farming because of infertility now earns him high yields. ...

Sri Sri Ravi Shankar: Early life. Sri Sri Ravi Shankar: Beginnings. Bringing together people from diverse backgrounds. An Introduction to Sri Sri Ravi Shankar Sri Sri Ravi Shankar is humanitarian leader, spiritual teacher and ambassador of peace. His visi ...

वर्षातला परीक्षेचा काळ पुन्हा आलेला आहेण् चांगली कामगिरी करून दाखवण्याचा दबाव या काळात सगळ्यांवरच येतोण् या चिंतेवर मात करण्याचा काही मार्ग आहे कां घ् तुमची एकाग्रता वाढवण्याचाए अभ्यासातली रुची वाढण्यासाठीए पालकांच्याए शिक्षकांच्या आणि तुमच्या स्वतरूच्या ...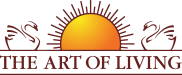 Founded in 1981 by Sri Sri Ravi Shankar,The Art of Living is an educational and humanitarian movement engaged in stress-management and service initiatives.
Read More