Programs
Search results
I am a compositing artist. YES!+ course helped me increase my confidence level drastically I, increased my focus and concentration while working,It has also increased my ability to think creatively.And my stress levels have really gone down. I work in the ...

Concept Under the title 'Hosa Hejje' (meaning, new step), the Department of Collegiate Education (DCE), Karnataka unveiled six programs ranging from providing soft skills to improving e-governance in the education department. The initiatives launched were ...

Joy Peaceful Dynamism Exuberance Peer pressure is very demanding. So are exams, parents, relationships, sports and entrance tests. So how can you cope with everything? The YES program empowers you physically- through simple yogasanas; mentally and emotion ...

Peace Begins With Me Help your child to develop a healthy respect for themselves and others. The simple breathing techniques taught in the program, which include Sudarshan Kriya, give your child the tools to overcome negative emotions such as fear, nervou ...

"I had an unforgettable experience during the Sudharshan Kriya. I just wanted the experience to go on and on.. It's a journey to love. That beautiful experience will stay with me forever. With regular practice of this unique breathing technique, I have be ...

Artists meditate and create new colors of ideas on their pallete The Art of Living has been promoting art and culture through its various events. In January 2010, Antarnaad, the musical symphony in Pune, several artists created a symphony of expressions o ...

"..studying called for putting in a lot of effort. Would get tired after studying. Also, concentration was difficult. There used to be a lot of distraction like TV, friends etc. But now after doing the course, I can read for hours together without an ...

"An awesome experience. The techniques that were taught were simple, yet powerful. After doing the course, I found that whenever I practiced the Kriya and the pranayama, I would feel alert and refreshed throughout the day. It taught me to enjoy the s ...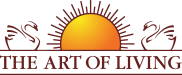 Founded in 1981 by Sri Sri Ravi Shankar,The Art of Living is an educational and humanitarian movement engaged in stress-management and service initiatives.
Read More