Programs
Search results
Vyakti Vikas Kendra India, PYSE Department, Shanmuka Hall, The Art Of Living International Centre, 1st Gate, 21st Kilometer, Udayapura, Kanakapura Road, Bangalore- 560082 Contact: +91 9379509359 Email: novice@vvki.net ...

Roles & Challenges of the stakeholders- The ideas and methodology change to meet the information age, the role of the stakeholders also changes. The challenges faced by each of the stakeholder are: Teachers Compete for attention of students Complete a ...

Adding Value to Education Only a human values oriented approach in education can impart true intelligence. Today, every parent envisions that their child grows up to be a well educated and happy human being with good values. However, education often fails ...

YES!+ is conducted across various premier institutions across the globe. A successful career and a fulfilling personal life. Can I have both? Specifically students and young professionals-oriented, a powerful life-skills program is designed to accelerate ...

"I learnt in the course on how to deal with the craving and how to handle the mind, the secret is worth knowing..." "Smoking is not just a habit but it's about a lot of things, it's about cravings. According to me it is attached to your emo ...

Turn the storms of emotions at home into waves of peace, love & happiness  Don't Just Wait for Festiva​ls, Celebrate Every Moment with Your Family You can only share what you have.  If you want your family to be happy and harmonious, you need to be ha ...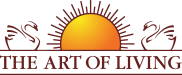 Founded in 1981 by Sri Sri Ravi Shankar,The Art of Living is an educational and humanitarian movement engaged in stress-management and service initiatives.
Read More