Programs
Search results
New Year Special Advanced Meditation Program along the seashore on the East Coast Road, Beach Resorts with our dear Dr. Manikantan Menon ji (Lead Singer, Sumeru Sandhya Music Band of the Art of Living) from Bangalore Ashram. manikandan_0.jpg This advanced ...

Food to be taken in respective Months (April- June) Previous | Next April (Chaitra) Practice the following in Chaitra so that the summer heat does not affect the health adversely: Use a paste made by crushing fresh neem flowers and use it as food item. ...

Please contact ayurvediccooking@vvmvp.org for course schedule 0 0 ...

Increased competition, inter-personal relationship problems or miscommunications can cause a lot of unrest in the mind. Apart from this the odd working hours, which lead to unhealthy lifestyle and food habits, take a toll on our body. To find solutions to ...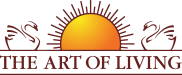 Founded in 1981 by Sri Sri Ravi Shankar,The Art of Living is an educational and humanitarian movement engaged in stress-management and service initiatives.
Read More