Projects
Search results
  dsy12_0.jpg dsy13_0.jpg dsy8_1.jpg " Every parent would like to have a child whose personality shines wherever the child goes. It is the personality that is appreciated everywhere. Such pleasing personality is what is the main aim of this education." Re ...

  dsy9_0.jpg dsy10_0.jpg dsy11_0.jpg "Whatever we are committed to, it brings strength. If we are committed to society, you enjoy the support of society."- Sri Sri CALAMITY RELIEF The Art of Living in association with its sister organisations, The Interna ...

  dsy6_0.jpg dsy7_0.jpg dsy8_0.jpg "Our connection with the environment is our first level of experience, and one of the most important. If our environment is clean and positive, it has a positive impact on all the other layers of our existence. As a ...

  dsy1_0.jpg dsy2_0.jpg dsy3_0.jpg The 5H program of the Art of Living aims that every village /rural area in the country has Homes for the  Homeless, Healthcare, Hygiene, Human Values  and  Harmony  in diversity. The main thrust of the program is eradica ...

Alexander Luthra, teacher with the Art of Living, resides in The Art of Living International Center, Bangalore. He had the privilege of traveling with the Master. He recollects an incident that toched his heart. Once we had gone for a trip to Mysore wit ...

Building Dynamic Leaders for Tomorrow Lakshminarayanan, from a small village in Kurnool district, Andhra Pradesh, was once on the verge of suicide. Only in his early 20s, he thought his problems were unprecedented and that the only way to be free of them ...

Touching Lives Positively Touching Lives Positively Eleanor Alfred (42) of Harare, Zimbabwe lovingly known as Mai Tafara (mother of Tafara, her home suburb) shares her life's story: "I was diagnosed with HIV along with my husband. He passed away so ...

50 children from Meghalaya, 20 from Assam and Manipur and lately 16 girls from Meghalaya have come to the ashram. They have came from a tribal culture, a different lifestyle from our modern day society. The parents happily sent their children to be educat ...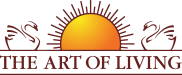 Founded in 1981 by Sri Sri Ravi Shankar,The Art of Living is an educational and humanitarian movement engaged in stress-management and service initiatives.
Read More