Projects
Search results
Dilraj Bedi, In-charge, IAHV Child Care Center Setting up the project in Srinagar was a great inspiring, learning experience. I discovered the inner strength of commitment against all adversaries, In spite of facing skepticism and breakdowns at various le ...

A teacher, Sri Sri Ravi Shankar Vidya Mandir,Dharavi Rahul's mother tells us that his father is an alcoholic. She is the breadwinner and works from 8am to 10:30pm. It's no wonder that Rahul used to come to school with unkempt clothes and had an ...

Ravi Kumar, a parent who accompanied the children from the Purkhoo refugee camp With having to live in 10 X 12 feet rooms with no source of income, we don't have the means to educate our children. We feel bad that their future is permanently frozen in the ...

0 Parish Prison, New Orleans Starting on Challenging Ground In the post Katrina facilities currently in New Orleans Parish Prison, The Art of Living offered it's PRISON SMART program only to inmates of tent number seven to keep it manageable. Participants ...

0 JAKARTA: Prison Program "If people get sick, we bring them to the hospital and give them the right medicines so that they get better. If people's behavior is sick, we bring them to the prison, but we forget the medicines." – Sri Sri The Mission The miss ...

0 Casablanca Correctional Center The Beginning A female teacher from The Art of Living conducted a course at the Casablanca Correctional Center on January 15, 2007. Around thirty five juvenile delinquents and five correctional officers participated. The I ...

0 Ending Female Foeticide  Spearheading gender equality The Art of Living promotes the active involvement of women in decision-making processes so that their voices are not only heard, but appropriate action is taken towards development that includes men ...

0 India: Punarjani Village Punarjani, at Pathiyoor, is one of the hundreds of villages in India that has been transformed into a sustainable, progressive society. The seeds of development were sown with the Youth Leadership Training Programs (YLTPs). Equi ...

Holistic Education "Education is this civilization's greatest leveler. It has the power to empower the weakest of the weak, bring peace to the world and alleviate poverty. It is often seen as the only lit path in the pursuit of happiness". ~ Sri Sri Ravi ...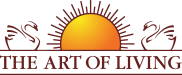 Founded in 1981 by Sri Sri Ravi Shankar,The Art of Living is an educational and humanitarian movement engaged in stress-management and service initiatives.
Read More