Projects
Search results
Suburban Railway Bomb Blasts, Mumbai, India (July 2006) On July 11, 2006, Mumbai, India's financial capital, was hit by a series of seven bomb blasts within 11 minutes on its Suburban Railway. The attacks left 209 dead, over 700 injured in the attack ...

Peace in Times of Conflict Ossetia, (August 2008) Since August 2008, the region has witnessed tension and clashes on the brink of war between Georgia and South Ossetia. Despite numerous peace efforts, the ethno-political conflict in South Ossetia, which b ...

Peace Award The Art of Living Awarded For Peace Work during Xenophobic Attacks The Masiphumelele community, Cape Town, South Africa was awarded the annual Reconciliation Award from the Institute of Justice and Reconciliation Commission (IJR) in recognitio ...

The course is life changing and it has done many wonders for me in such a short time. I have found that I haven't complained about things or anyone. People who have terrible vicious tongues for backstabbing and gossip no longer upset me or play on my mind ...

Date: Nov. 5-6, 2009 Venue: European Parliament, Brussels Issue addressed: Ongoing global economic crisis Aim: To examine the means required to shape a sustainable future and to understand the role of human values for this ...

Priyadarshini "Priyadarshini, is one of the children who attended the IAHV-Art of Living Child Care Centre in Nambiar Nagar village. She lost her younger sister in the Tsunami. The memory of the incident still terrifies this sensitive and impressiona ...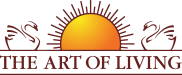 Founded in 1981 by Sri Sri Ravi Shankar,The Art of Living is an educational and humanitarian movement engaged in stress-management and service initiatives.
Read More