Projects
Search results
What is the Prison SMART Program? Prison SMART Program "If people get sick, we take them to the hospital and give them the right medicine to get better. If people's behaviour is sick, we bring them to the prison, but we forget the medicines." – Sri Sri ...

The Art of Living Foundation, with its roots in spirituality, has nurtured a deep respect for our planet in thousands of people around the world. The earth may be made up of rocks, sand and water, but spirituality can help us to perceive our planet as a ...

EMPOWERING WOMEN SOCIALLY AND ECONOMICALLY The Art of Living Foundation's programmes provide a solid foundation that nurtures the inner strength, creativity and self-esteem of women from all walks of life. With this base established well, women are able t ...

Across the globe, there are ubiquitous chemists that sell out medicines to make sure you are free of headache, stomach-ache, body pain, etc. Do you believe your self-regulatory body needs the human touch of medication to remain healthy? How about spending ...

There are many hot debates, awareness, pros and cons of genetically modified food, chemical-prone farming doing the rounds of national news. On the contrary there are also people who are propagating an idea that produces healthy food for your family- devo ...

The farmers in Madhya Pradesh make a switch to make sure that you eat right. A much-hyped issue in India is revolving around food – the modifications in it, the injecting of the plants, the organic, and the chemically-grown. The perplexing debate around f ...

The farmers of Madhya Pradesh have made a switch to make sure you eat right! They are poor monetarily, but that is the outcome of the chemical menace that occurred in their profession, farming. It's been a while since some have developed a taste for ...

They Stopped Yielding Poison for You From the far-off interiors of Indore, he rode on a bike to Bhopal. Nandkishor Barhar was eager to know how to yield chemical-free crops. Impressed by the course teachings, he took 50 kilos of Bansi gehu (a type of whea ...

A Valuable Social Commitment Our impact is vast. We have successfully completed many projects advocating self-reliance, which have benefited millions of people. With the commitment from technical and financial support collaborators like you, we can acce ...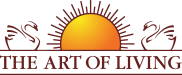 Founded in 1981 by Sri Sri Ravi Shankar,The Art of Living is an educational and humanitarian movement engaged in stress-management and service initiatives.
Read More