Projects
Search results
Wed, 15/08/2012

Rich Low dreamed of Iraq long after he returned home from the war. The memories haunted him when he was awake, too. About six months after his deployment, he was driving at night when a sudden burst of lightning snapped him back to Baghdad and the bomb tha ...

Providing a healing touch: Sri Sri Ravi Shankar at the Basugaon Higher Secondary School relief camp Sri Sri distributing relief material at the Basugaon Higher Secondary School relief camp Sri Sri meeting representatives of various Bodo organizations &amp ...

Day 15 in Assam. Trauma continues, here and there, in bits, pieces and chunks. Miscreants loaded in trucks, jeeps and bikes, men, women and children, with torches in hand, chasing the villagers, looting their houses and then charring them to ashes. Missin ...

  How simple it is, to characterize an event as black, or white. This is exactly how the sordid Assam riots have been viewed, or made to be viewed. 'Communal, anti-national and violent,' have been the common sentiments, printed or verbal. But the truth li ...

0 SR. STATE NO. OF SCHOOLS NO. OF STUDENTS 1 ANDHRA PRADESH 4 674 2 ARUNACHAL PRADESH 1 142 3 ASSAM 20 2706 4 BIHAR 2 1418 5 CHATTISGARH 4 415 6 GUJARAT 28 1634 7 JHARKHAND 17 2734 8 KARNATAKA 1 1751 9 KERALA 1 88 10 MADHYA PRADESH 8 859 11 MAHARASHTRA 7 ...

SR. STATE NO. OF SCHOOLS NO. OF STUDENTS 1 TRIPURA 40 2204 2 WEST BENGAL 35 5785 3 GUJARAT 28 1634 4 ASSAM 20 2706 5 JHARKHAND 17 2734 6 MADHYA PRADESH 8 859 7 MAHARASHTRA 7 912 8 ORISSA 6 402 9 UTTAR PRADESH 32 1609 10 CHATTISGARH 4 415 11 ANDHRA PRADESH ...

An Endeavour to spread Self-Sufficient, Holistic Education Chandan Soren comes home each evening to his mother and three sisters, pleased after attending school, alongside earning a salary by driving his teacher's home. He is one amongst many who found an ...

A revolution for education. 383 free schools in rural, tribal and slum areas of India are teaching thousands of first-generation learners. Imagine a world in which children from rural areas, tribal areas and slums are able to receive free school education ...

Belongingness Smile Introduction School education is the first environment outside the home where a child learns to interact with others. Therefore, it is very important for the school environment to be as comfortable and friendly as possible. The impact ...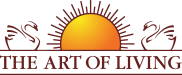 Founded in 1981 by Sri Sri Ravi Shankar,The Art of Living is an educational and humanitarian movement engaged in stress-management and service initiatives.
Read More