Projects
Search results
Under the guidance of H.H. Sri Sri Ravi Shankar the The Sri Sri Global Meditating Doctors Association was formed with an aim to bring together doctors from different schools of thought. Started in 2006, the SGMDA offers a common platform for all the diffe ...

Are you a New Donor?   Are you an Existing Donor?   Contribute At DSY, we believe that dynamic partnerships with the private sector are essential to solving complex global challenges. Beyond philanthropy, multi-national corporations can develop socially r ...

  " Every parent would like to have a child whose personality shines wherever the child goes. It is the personality that is appreciated everywhere. Such pleasing personality is what is the main aim of this education." Revolutionizing Education: The Free S ...

  "Whatever we are committed to, it brings strength. If we are committed to society, you enjoy the support of society."- Sri Sri CALAMITY RELIEF The Art of Living in association with its sister organisations, The International Association for Human Values ...

  "Our connection with the environment is our first level of experience, and one of the most important. If our environment is clean and positive, it has a positive impact on all the other layers of our existence. As a result, they come into balance a ...

  The 5H program of the Art of Living aims that every village /rural area in the country has Homes for the  Homeless, Healthcare, Hygiene, Human Values  and  Harmony  in diversity. The main thrust of the program is eradication of poverty, misery, diseases ...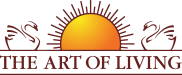 Founded in 1981 by Sri Sri Ravi Shankar,The Art of Living is an educational and humanitarian movement engaged in stress-management and service initiatives.
Read More