Education
Search results
Just information is not education. It is our ability to perceive things better. It is culturing our behaviour and attitude. Perception, observation and expression- The Three aspects of education have to be improved. –Param Poojya Sri Sri Ravishankar ji Th ...

Artists meditate and create new colors of ideas on their pallete The Art of Living has been promoting art and culture through its various events. In January 2010, Antarnaad, the musical symphony in Pune, several artists created a symphony of expressions o ...

Children enjoy the power of meditation Children enjoying a session Bal Chetna Shibir, an Art Of Living course designed for children living in slum areas, villages and economically backward regions, has transformed the lives of 26,000 students in Pune, I ...

To escape the tension in conflict-torn Kashmir, a group of children were brought to The Art of Living International Center. The aim was to provide them with a secure environment and education. Today, these children have grown up into responsible young dyn ...

My visit to rural and tribal schools, run by The Art of Living in north east India, was beyond words. I visited around 30 schools in West – Bengal, Assam and Tripura with our team. If I look back and ponder over how the whole journey of those last 15 days ...

I had the great fortune and privilege of visiting 30 of the free Art of Living schools in West Bengal, Assam, Tripura and Jharkand. For me the trip was a great learning! It opened my eyes to a new dimension and meaning to education. SRI SRI Schools bring ...

When I first heard about the children from Meghalaya, that were adopted by The Art of Living, I heard that they were really naughty! I heard that they would climb trees and play games sitting in the trees for over three hours. I must admit, this is actual ...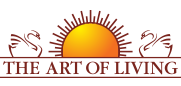 Founded in 1981 by Sri Sri Ravi Shankar,The Art of Living is an educational and humanitarian movement engaged in stress-management and service initiatives.
Read More