Rural Development
Search results
Anti Drug Forum (ADF) In South Africa The ADF was set up in October 2005 to address the alarming drug abuse and addiction that has afflicted the community of Chatsworth in Durban as well as surrounding communities. This is an ongoing project and the ADF c ...

The Art of Living has been working towards stopping farmer suicides in the Vidarbha, an agricultural belt in Maharashtra. Many of its farmers had taken to committing suicide owing to poor crop and rising debts. The Art of Living implemented a program spec ...

A camp to diagnose and prevent the onset of mass mosquito-related fever called Chickungunya. Timely intervention helped prevent the outbreak of an epidemic. Over 2,550 people benefited from medical treatment, early diagnosis and free medicines. Chikunguny ...

"When a society is free from crime and violence and has respect for diversity, it is healthy. Similarly a body which is flexible and can adapt to different conditions is healthy. The signs of good health are an intellect which is free from inhibition ...

4 kilometers from Dhamangaon Rly- a small town located in Amravati District, Maharashtra, lies Arvi- a tribal village (with a population of 598) where hunting is not only a pastime but also a means of survival. While consumption of local arrack (produced ...

A persistent thought to make a difference, inspired  Dr. Vedamurthachar,  Ujval Shankar and a few others to start a theme-based program, specially designed for smokers in 2006. "Somewhere I felt it was so easy to relate to them because you were in ...

"AIDS has no religion", says Param Pujya Sri Sri Ravishankar ji, founder of The Art of Living. AIDS might affect the physical body but it cannot hamper the spirit. The Art of Living organized a two day Inter-Faith Summit on HIV/AIDS along with the Assam S ...

The Art of Living enables one and all to contribute through various means- be it financially or through innumerable seva projects, both in urban and rural India. If the money one donates is to bring a smile on a child's face or relief to the one in dire n ...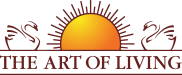 Founded in 1981 by Sri Sri Ravi Shankar,The Art of Living is an educational and humanitarian movement engaged in stress-management and service initiatives.
Read More