Leadership
Search results
Snjezana Nisevic, is director of The Art of Living programs in Kosovo and Albania. The Kosovo area of the Balkans has been the scene of conflict many times in the last millennium, most notably the Kosovo War in 1998-1999. The Art of Living has carried out ...

The beautiful villages in the North East of India have been ravaged by many challenges, due to lack of infrastructure, inappropriate development, and militancy. Shabari created a revolution in education in the North East, through the creation and sustenan ...

The Art of Living began its work in Iraq in 2003 with a focus on bringing relief and peace to people affected by the war. Several teachers from around the world were sent to Iraq in the face of ongoing bombings to conduct trauma care workshops, provide re ...

Deepali Patel started the first Art of Living programs in the Ivory Coast, Cameroon, Burkina Faso, and Senegal. The Youth Leadership Training Programs and the 5H programs she has taught have helped build inroads towards sustainable development and harmony ...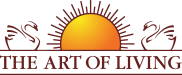 Founded in 1981 by Sri Sri Ravi Shankar,The Art of Living is an educational and humanitarian movement engaged in stress-management and service initiatives.
Read More