Wisdom
Search results
1 What are Desires? 2 Overcoming Desires     ...

Desires Desires make the mind go all over the place. Here are some wisdom videos on how to take care of the desires that arise in the mind and elevate them to bigger ones! Divinity Divinity has always been a wonder to humans. Here are some videos that tak ...

Ashtavakra Gita Recorded in 1991 at the Art of Living International Center in Bangalore, India, the Ashtavakra Gita is an extraordinary series of enlightening discourses given by Sri Sri Ravi Shankar. The Ashtavakra Gita examines the mind, ego, conflict, ...

Below is a playlist of wisdom videos talks of Sri Sri Ravi Shankar. To watch the playlist videos, you need to click on the playlist icon in the youtube player.   Wisdom Talks Talks on Yoga & Meditation Recorded Webcasts--> ...

Sri Sri Ravi Shankar maybe in the North, South, East or West part of the world, but you are just a click away from his astounding tips on life! Sri Sri's discourses and a wide-range of knowledge from his journeys around the world will be dropped righ ...

With humour and insight, Sri Sri Ravi Shankar has revived the profound knowledge from ancient sacred texts in the form of commentaries that make the wisdom easy to apply to daily modern life. Art of Living centres offer group study sessions based on viewi ...

The purpose in life is to understand who we really are and fully blossom in love. As human beings, we go through several phases in this journey of life- childhood, education, youth, professional life, marriage, parenthood etc. Almost all cultures and trad ...

Enlightenment is a state where one is totally at ease with oneself. It is a state of relaxed awareness; an inner state transcending limited identities of faith, nationality or gender and beyond outer behavior. All spiritual practices like yoga, mediation, ...

Honouring is a sign of divine love. That honouring is called Pooja. The ceremony of Pooja indicates what nature is already doing for you. The Divine worships you in so many forms. In Pooja you offer everything back to the Divine. Flowers offered in Pooja ...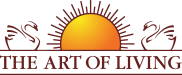 Founded in 1981 by Sri Sri Ravi Shankar,The Art of Living is an educational and humanitarian movement engaged in stress-management and service initiatives.
Read More