Ayurveda
Search results
Ayurveda accords bathing to therapeutic activity that is designed to restore the balance of mind, body and spirit. Considered to be healing, it enhances physical energy levels, improves mental clarity, removes environmental toxins from the skin and helps ...

In Sanskrit, the daily routine is called as Dinacharya. 'Din' means 'day' and 'acharya' means 'to follow' or 'close to'. So, Dinacharya is an ideal daily schedule taking into account the nature's cycle. In Ayurveda, the focus ...

A special Ayurvedic Immunization Program Suvarnaprashanam is a safe Ayurvedic combination which is beneficial for normal growth and development of children. It is prepared with pure gold in its bio-available form and other Ayurvedic Immuno-modulators and ...

A doctor's most precious possession is a degree, but for 20- something Shubhangi, an ayurvedic doctor in the making, it's the degree in human values that matters. This asset earned at the Sri Sri Center for Ayurveda and Research, is what she believes sets ...

0 Pulse Diagnosis According to Ayurveda, the presence of disease in our system indicates an imbalance in our 'doshas'. Bringing our system back into balance is the key to the cure. Ayurveda has an effective tool for the diagnosis of disease called 'nadi p ...

"Health is not mere absence of disease. It is the dynamic expression of life."- Sri Sri Ravi Shankar Welcome to Sri Sri Ayurveda Sri Sri Ayurveda combines the ancient philosophy and practice of Ayurveda with the complete practices offered by Sri Sri Ravi ...

A fresh breath of Ayurveda One of the acharyas of Ayurveda has said, ''Rase sidhe karishyami nirdaridryam idam jagath" which means ''I am giving this knowledge of Ayurveda to take away suffering from the world''. Life has four characteristics: it exi ...

Sri Sri Ayurveda centers are spread across the globe. The main headquarters are located across Bangalore, India; Montreal, Canada; and Bad Antogast/Oppenau, Germany. Centers are also established in London, Hamburg and Taraska, Poland. Indian headquarters: ...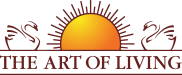 Founded in 1981 by Sri Sri Ravi Shankar,The Art of Living is an educational and humanitarian movement engaged in stress-management and service initiatives.
Read More