Mega Events
Search results
Homas Homas Homas Homas Homas   Homa Navratri is traditionally celebrated in honor of Devi, the Divine Mother. The Divine Mother is a form of energy, a manifestation of the Divine itself. Therefore, sometimes, the form taken by this Divine may be that o ...

Face 2 Face interaction with Sri Sri Ravi Shankar on "Enjoying Work & Life Together" How many times have you decided to hit the gym, or lose those extra kilos, or spend more time with loved ones? How many times have we prayed for a "break" a ...

Google+ Hangout with Sri Sri- 26 Jan 2013, 8:30 pm IST Ask Sri Sri your Question! Just Connect! Make a Global Connection Google+ Hangout with Sri Sri on 26 th  Jan 2013 Register for event Who all were there: William Foster, Hon. Congressman, USA Jo Lein ...

With eyes closed I focused on the mesmerizing Hymns from the Vedas, chanted by the students of the Veda Agama School run by the Art of Living at its International Center at Bangalore, India. It was a soothing experience. The chanting got over and a man in ...

The kalakosa division of Indira Gandhi National Center for the Arts (IGNCA) in collaboration with the Art of Living held a 2 day Regional Traditional Scholar's Meet in the Art of Living International Center, Bangalore, on the 17th and 18th of February 201 ...

We are honoured and delighed to invite you to Sri Sri Ravi Shankar's 57th birthday celebrations at the Art of Living International Center, Bangalore, India. Events with Sri Sri: Weeklong Part-2 course:  07- 13 May 2013 (Open for International partici ...

Who all were there: William Foster, Hon. Congressman, USA--> RAJKUMAR HIRANI, Award winning Director and Filmmaker India--> Deepak Chopra, Spiritual Guru, USA LADY FROM CONNECTICUT, U.S.A. MIA GUNDERSEN, actor & Singer, Norway SHAGGY, Grammy Awa ...

BHAVINI VYAS AND KIRTHI: Two talented artists from U.K: Guruji any opportunity to hang out with you is great. We invite everyone in the world to join us ...

SRI SRI RAVI SHANKAR: Before your song, I would like to call everyone for action. The action is let us give one hour of our day for social cause; volunteer for one-hour a day, to make the world a better place. See, if you dedicate seven hours a week for t ...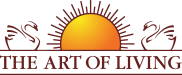 Founded in 1981 by Sri Sri Ravi Shankar,The Art of Living is an educational and humanitarian movement engaged in stress-management and service initiatives.
Read More