Mega Events
Search results
GROUP FROM BASTAR: Guruji, we are 25-30 volunteers and teachers from Bastar, we want to ask you one question Guruji. Bastar, which was once famous for environmental beauty, peace and simplicity, is today being surrounded by violence, drugs and alcohol add ...

The Art of Living International Center, Bangalore, India 31st of Jan 2015 to 1st of Feb 2015 Corporate Culture and Spirituality 2015 aims at promoting ethical business practices through constructive dialogue with industry leaders. The Art of Living and th ...

Sri Sri Ravi Shankar will be in Pune from 22nd to 25th November 2012 for MahaSatsang, Gyan Ganga with Pranayam Dhyan Shibir (PDS) and Mahalaxmi Homa & Puja. Events in the presence of Sri Sri Ravi Shankar in Pune: Maha Satsang Date: Thursday, November ...

Puja an expression Offering Honor & Gratitude Symbols Swan Lamps Pooja is formed by the combination of 2 words: "Po" and " Ja". "Po" means "poornatha" (fullness) "ja" means "born out of". T ...

Here you will find many questions answered. Please go through all questions carefully, if there are any further queries or your question cannot be found, please email courses@vvmvp.org ARRIVAL QUERIES POOJAS & HOMAS PROGRAM AND PAYMENT QUERIES ASHRAM ...

A Glimpse of Navaratri Celebrations- 28 September 2011 Navratri celebrations at the Art of Living Bangalore Ashram Oct. 12, 2010 Navratri celebrations 2010 @Bangalore Ashram- 10th Oct 2010 Navaratri celebrations @Bangalore ashram with Sri Sri- Oct.9,2010 ...

Naad-Vaibhavam Abhanganaad Natyavismayam Antarnaad Mohiniattam Brahmnaad 0 0 ...

  2nd July, 20.45- 21.00, Olympiastadion Berlin The World Culture Festival in Berlin will host a colorful concert with over 2,000 guitarists from every corner of the world gathering together. Music transcends cultural borders and political boundaries. In ...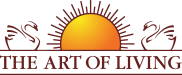 Founded in 1981 by Sri Sri Ravi Shankar,The Art of Living is an educational and humanitarian movement engaged in stress-management and service initiatives.
Read More