Festival
Search results
What is Rudra Puja? Rudra Pooja is an ancient practice followed in India since time immemorial. 'Rudra' means 'Shiva- the Benevolent', ' the Destroyer of Evil'. 'Pooja' means that which is born out of fullness. Through this Pooja ...

Language India English India 1st of Sep 2011 to 3rd of Sep 2011   Click to Register for the advance course Special Sankalpas can be taken during Ganesh Homa, Kalpa pooja and Ganesh Arti. What is a Sankalpa? Sankalpa is derived from two words 'SAT' (which ...

Cultural Festival: The overarching objective of the World Culture Festival is to further the Art of Living Foundation's vision of a stress-free, violence-free society. It is a time to come together as a one-world family. The program objectives are: Inner ...

Our accommodation desk is there for you! We would like to inform you that our desk is ready to support your efforts in finding accommodation for your country participants. We have possibilities to negociate good prices in diverses hotels and we can help y ...

Tickets for the World Culture Festival 2nd & 3rd July 2011, Olympia Stadium, Berlin, Germany The tickets provide full access to the GRAND CELEBRATION in OLYMPIASTADION, WORLD CONTINENTS PAVILIONS and the YOGA Park Grand Celebrations at Olympiastadion ...

This Christmas eve saw a unique celebration – one that had youth coming together to commit themselves towards social development. Thousands of youth gathered for an evening of music and meditation, and lit candles of peace: Art of Living's youth organizat ...

Shivaratri Events in Jaipur, Rajasthan Advance course: Date:  February 28 to March 3,2011 Venue: Kingwin Studio, Malviya Nagar, Jaipur, Rajasthan (India) Contact: Harish VijayVargia (+919413341865)              advancecourse@aolshivratri2011.in Live Sudar ...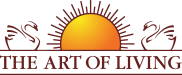 Founded in 1981 by Sri Sri Ravi Shankar,The Art of Living is an educational and humanitarian movement engaged in stress-management and service initiatives.
Read More