Introductory Programs
Search results
"I learnt in the course on how to deal with the craving and how to handle the mind, the secret is worth knowing..." "Smoking is not just a habit but it's about a lot of things, it's about cravings. According to me it is attached to your e ...

Sixteen-year-old Manasi Arora from Mumbai is among the genre  of students who exuberate confidence and sincerity in their approach towards studies. In the recent announcements of the ICSE results, Manasi found herself in the national news. And why not? ...

Breathing techniques to eliminate stress and tension Breathing techniques to eliminate stress and tension Gentle stretching, keeps the body fit and mind calm Gentle stretching, keeps the body fit and mind calm "I have never before experienced such a proce ...

Please contact ayurvediccooking@vvmvp.org for course schedule 0 0 ...

A YES! (Youth Empowerment and Skills) course was conducted for twenty four visually challenged teenagers. Held in a rehabilitation centre in Mumbai, the course had a life-transforming impact on them.  Although united by a reality common to them all, these ...

To the President of Art of Living,  Tatiana Suprunova Dear Tatiana Suprunova View Letter The administration, faculty and students of Lyceum #12, Khimki express their appreciation for conducting an interesting and much-needed project. It teaches essentia ...

Food to be taken in respective Months (January to March) Next       January (Posh)   The following things should be taken in Posh season: Carrot, jujube, sugar cane, sesame seed (til), brinjal, tomato, mogri, and similar nutritious articles. Jaggery and s ...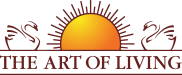 Founded in 1981 by Sri Sri Ravi Shankar,The Art of Living is an educational and humanitarian movement engaged in stress-management and service initiatives.
Read More