Introductory Programs
Search results
By Komal Singh An absolute riot of joy and laughter prevailed as we sailed through a five-day YES+ Course in May, organized for 51 Sumeru Solutions employees at the Bangalore ashram. It was my first YES+ Course and what stuck is the way profound knowledge ...

For the first time in March 2010, Art of Living's yoga, Meditation and the Sudarshan Kriya techniques were taught in Chad, Africa. The Part 1 courses were conducted for the residents as well as the staff at the UNFPA (the United Nations Population Fund) a ...

8 under privileged children in Gusbeti, village near Gurgoan attend the Art Excel and YES workshops. These children come from various distressing backgrounds-children of sex workers, alcoholic parents, children of parents testing HIV positive. These chi ...

Recently, 10,000 youngsters and 3,000 mentors marked the beginning of a movement (in Kolhapur, Maharashtra) that is bound to bring stillness and clarity amongst the enthusiastic and energetic youth of our nation and those of the world. Yes! To Life was a ...

Concept Under the title 'Hosa Hejje' (meaning, new step), the Department of Collegiate Education (DCE), Karnataka unveiled six programs ranging from providing soft skills to improving e-governance in the education department. The initiatives launched were ...

Artists meditate and create new colors of ideas on their pallete The Art of Living has been promoting art and culture through its various events. In January 2010, Antarnaad, the musical symphony in Pune, several artists created a symphony of expressions o ...

Day 1: The Art of Listening "A good listener is always a good speaker and later on he will become a good leader". Most of the time we find ourselves in trouble and confusion because we do not listen; we hear but do not listen. Learn the different types of ...

The period between 18-25 years is a crucial phase of life when the personality is developed, molded and groomed. It is also a phase of curiosity and vulnerability prone to confusion, turbulence and stress. Those above 18 want to be 18 again, while all tho ...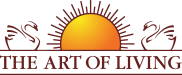 Founded in 1981 by Sri Sri Ravi Shankar,The Art of Living is an educational and humanitarian movement engaged in stress-management and service initiatives.
Read More