Other Programs
Search results
My true calling is to make people look beautiful inside out. It is meditation that builds in me the mark of a good stylist with an ability to innovate in the moment and a passion to succeed. Ami Patel Celebrity Fashion Stylist India ...

Meditation improves concentration. As an actor I have to remember my lines, my speeches so better concentration helps the memory. By being calm, I make less mistakes. Sharmila Tagore Indian Actress and UNICEF Goodwill Ambassador Afghanistan ...

0 Don't just wait for festiva​ls, celebrate every moment with your family You can only share what you have. If you want your family to be happy and harmonious, you need to be happy and at peace first. Learn the secret to be THAT source of happiness throug ...

Turn the storms of emotions at home into waves of peace, love & happiness  Don't Just Wait for Festiva​ls, Celebrate Every Moment with Your Family You can only share what you have.  If you want your family to be happy and harmonious, you need to be ha ...

Prison Stress Management and Rehabilitation Training (Prison SMART) The vision of this program is to deliver its unique stress management training to prison inmates, individuals on parole, at risk and incarcerated youth and victims of crime. The program t ...

Marius I started using alcohol and hashish at the age of 15, but it continued very quickly into amphetamine, ecstasy, Rohypnol and more. But now, I am happy to have dropped this habit. People think they will become happy if they get the nicest house and t ...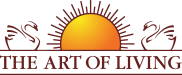 Founded in 1981 by Sri Sri Ravi Shankar,The Art of Living is an educational and humanitarian movement engaged in stress-management and service initiatives.
Read More