Spiritualizing Politics
Search results
Sri Sri Ravi Shankar: Calling For A More Compassionate,Responsible And United Governance Standing Up For A Corruption- Free Polity, New Delhi, India. March 2009 Impressing Upon Leaders Their Role In Achieving Peace In The World Leaders Discuss Developme ...

The big C of corruption can be countered by five more Cs! The first is the sense of 'connectedness'. A lack of connectedness or belongingness breeds corruption in society. Often you see people looking for connections in order to avoid corruption! Corrupti ...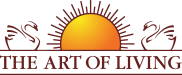 Founded in 1981 by Sri Sri Ravi Shankar,The Art of Living is an educational and humanitarian movement engaged in stress-management and service initiatives.
Read More