Silence
Search results
When Buddha got enlightened on the full moon day in the month of May, he kept silent. For a whole week he did not say a word. Mythology says that all the angels in the heaven got frightened and said, "Once in a millennium someone blossoms so fully li ...

Some questions can be answered only in Silence. Silence is the goal of all answers. If an answer does not silence the mind it is "no" answer. Thoughts are not the goal in themselves. Their goal is Silence. When you ask the question "Who am ...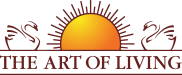 Founded in 1981 by Sri Sri Ravi Shankar,The Art of Living is an educational and humanitarian movement engaged in stress-management and service initiatives.
Read More