The One in the Many
Search results
You are stupid if you don't see the Divine in me. If you see the Divine in me you cannot but be a part of me and you cannot be away from me. And if you feel a part of me you can only see the Divine in yourself. And if you can see the Divine in yourse ...

You only see the fall of the water. You don't see how the Ocean becomes the Cloud. The ocean becoming the cloud is a secret, but the cloud becoming the ocean is obvious. In the world only a few can notice your inner growth and height, but your outer expre ...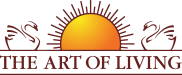 Founded in 1981 by Sri Sri Ravi Shankar,The Art of Living is an educational and humanitarian movement engaged in stress-management and service initiatives.
Read More