2013
Search results
Sri Sri becomes the 1st humanitarian to unite 23 African countries in a peace initiative Bangalore, May 25, 2013: Africa celebrated its 50th anniversary of political unity with a spiritual unification as 23 countries came together to be a part of 'I ...

The growing unease and conflagration in the Korean peninsula has taken a new shape with the world renowned spiritual leader Sri Sri Ravi Shankar making a fervent appeal to the leadership in North Korea to give peace a chance. In his statement Sri Sri decl ...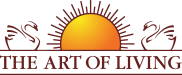 Founded in 1981 by Sri Sri Ravi Shankar,The Art of Living is an educational and humanitarian movement engaged in stress-management and service initiatives.
Read More