Prison Program Case Studies: Success stories

Unfathomable are the ways of Love! With love comes compassion, belongingness. Love has no border, it sees no color, it doesn't differentiate, it embraces all. Even the toughest of criminals, when shown...

None of those prisoners who have done Sudarshan Kriya have come back to jail till date, shares Sadashiv Kamath, a prison program teacher, teaching actively in the Mangalore central jail. Regular courses,...
Pages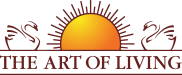 Founded in 1981 by Sri Sri Ravi Shankar,The Art of Living is an educational and humanitarian movement engaged in stress-management and service initiatives.
Read More