Art of Living at Work Archive

While fear and uncertainty looming over large part of Iraq, two Art of Living Faculty members Christoph Glaser and Mawahib Shaibani embarked on a mission. They began imparting leadership training and peace building initiatives to 35 Members of Parliament in Arbil, Kurdistan, Iraq. The program...
WASHINGTON: Indian spiritual leader Sri Sri Ravi Shankar has exuded confidence that Prime Minister Narendra Modi would be able to deliver the promises he made to the people during his election campaign. "That's what his track record says. In the past he has done like that," he said, hoping...

It was not your typical Washington, D.C., summit. In one chair sat Arthur Brooks, president of the American Enterprise Institute (AEI), a conservative think tank. Across from him sat Sri Sri Ravi Shankar, a world-renowned spiritual leader from India. Brooks's trim, clean-shaven, nearly bald look...

Have you ever felt that you've almost made up our mind, but then, from nowhere, a black cloud of doubt appears that doesn't seem to clear? Such doubts are like ripples in the water that give us a distorted reflection of ourselves and all that are around us. But once the ripples settle down, everything...

Interviewed by Alok Kejriwal, CEO, Games 2win In today's hypercompetitive society, Sri Sri Ravi Shankar exhorts young entrepreneurs to look at positive aspects because competition "will help you be more innovative" and "every competitor can inspire you to do more". To those envious...

Leaving the past behind in every sense, Patricia (Patti) Montella moved on from a successful 20-year corporate career to an even more adventurous ride that changed her life—forever! For the last two decades, she has been practicing meditation and teaching the science of yoga around the world, through...
Published on 5th June, 2014 MARGAO: World spiritual leader Sri Sri Ravi Shankar on Wednesday hoped that the new government at the centre would rid the country of the scams and slums even as he favoured a ban on alcohol on the lines of Gujarat."Everybody worked hard to create awareness...

Published on 5th June, 2014 Pull-up is an upper-body enhancing workout that helps strengthen the forearms, hands and shoulders. It also effects muscles in the trunk and abdominal region and is one of the most popular free-hand exercises among fitness enthusiasts. Pull-ups are absolutely helpful and...

Published on 5th June, 2014 Venkatesh Dharmaraj is a Bangalore-based advocate and tax consultant who shut his flourishing tax consultancy and took off on a two- year sabbatical to follow his heart – by contributing to the environment through permaculture (permanent agriculture). He took the giant...

June 2nd, 2014 The Vyakti Vikas Kendra Living Well Program Division, in partnership with BBMP and Anti-Tobacco Cell organised a two day event on the 31st of May and the 1st of June, to raise awareness on the health risks associated with tobacco use. Five exhibitions at different shopping malls across...
Sri Sri Ravi Shankar envisioned a university, an institute of world-class academic standards, so students can have good education right here in India. An education that offers a rich, vibrant and healthy environment with a curriculum that enriches both domain expertise and life skills. Thus, Sri Sri...

Mohong village in Assam's Tinsukhia district has often been in the news in the last decade, mostly for violent incidents. Close to Arunachal Pradesh, it is situated in an area known as a hotbed of militant activity. Today, however, things have vastly improved in this formerly law-and-order-challenged...

Becoming an entrepreneur can be quite a challenge. Even with the capital investment and a plan in hand, there are things that need to be constantly monitored and weighed. So what exactly does it take to start and run a company successfully? Alok Kejriwal, CEO, Games2win.com, speaks exclusively to Sri...

This is continued from Nine Effective, Natural, Proven Ways to Heal Migraine Headaches (Part 1) #3 Try a healthy diet Have you noticed your eating patterns lately? Do you stress more on a junk diet or do you prefer a healthy one. Did you know that the kind of food and the intervals at which you eat...
It is not just a headache. Migraine sufferers know best how debilitating it can be at times. They would agree that the pain won't let them work, and sometimes it might even be difficult for them to rest. What do you want most at such times? A painkiller may give instant relief, but you might be aware...

When Buddha got enlightened on that full moon day in the month of May, it is said that he maintained silence for the whole week. He did not say a word. Mythology says that all the angels in the heaven were frightened. They knew that it was only once in a millennium that someone blossoms like Buddha....

As the seasons change, the chances of falling sick rise sharply. It's difficult for our body to keep the pathogens at bay when the immunity levels are down and people around us are sneezing and coughing. Though we cannot shun from being in contact with those who are ill, we can certainly work our...

In this era of science and technology, we can be creative and productive, and at the same time not lose the humanness that we are all born with. Just material things or comfort alone do not make you comfortable. You need to get a broad understanding about yourself and your priorities. Understanding your...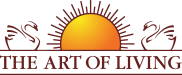 Founded in 1981 by Sri Sri Ravi Shankar,The Art of Living is an educational and humanitarian movement engaged in stress-management and service initiatives.
Read More