Question & Answers with Sri Sri Ravi Shankar

Q: Gurudev, Guruji, what has more significance - doing the Sudarshan kriya or praying to you?
Sri Sri Ravi Shankar:
You are important. You are the one who prays. It's you who does the Sudarshan kriya. All this is for you, so that you can become centered and so solid that no one can take away your smile. This capability is only within you. If you don't want, then nothing is possible. Everything depends on you.
Q: Gurudev, I would like to know about your views on this wonderful time on the planet when service is accelerated and technology is connecting the world, when we have the opportunity to make this world a one world family, when teachings from the teachers like you are spreading all over the planet and we have a chance to evolve spiritually. At the same time planet is facing dangers that the old ecological and political structures are not sustainable anymore. We are coming to a choice point where we are ending one paradigm and accelerating in a spiritual paradigm. Also so many souls are incarnated at this time. And wonderful events are happening like this to accelerate that. Would you please speak on that?
Sri Sri Ravi Shankar:
I think I have said it all. All the lines between different disciplines are blurred now. I remember when I was in school there was a thick line of difference between physics and chemistry, and they were thought not to be connected. Today, whether it is astrophysics, physics, knowledge about the spirit or information technology, all have come together. Environment and spirituality are not two different things. Perhaps the ancient people of this country knew this. They worship the trees, mountains, rivers etc in nature. And it is true for all native civilizations in the world. They honored nature. They took care that they care for nature and progress and development was aligned with the sustainable conditions on planet Earth. The most needed thing today is – Globalizing wisdom. There are two types of calamities – one is natural calamities like earthquakes. And second is man - made calamities. Man - made calamities can be overcome by wisdom and a Cultural Revolution, and by spreading this knowledge of a one world family. We are anyway one. There is no two.
Natural calamities can be overcome by caring for the planet, planting more trees, preserving water, by spiritual energy and with the thought that you are one with the vishavatma(Universal soul). An intention or thought that you are one with vishatma and a little attention manifests itself.
Q: Gurudev, What is liberation? Is it possible to be liberated in this birth?
Sri Sri Ravi Shankar:
It is possible in this birth only. You should listen to Ashtavakra (A commentary by His Holiness ).


Q: Gurudev, Guruji I feel I lack self confidence and intelligence. What to do?
Sri Sri Ravi Shankar:
Ram is the strength for the weak.
Q: Gurudev, Guruji, our tasks get accomplished with rise in sattva. Then what about those people in society who do wrong things. How are their tasks accomplished?
Sri Sri Ravi Shankar:
That happens for a small period of time. Later on you will find they will fall badly. There was Bernard Madoff in America. People used to strive to have a picture with him. He was such a big businessman that if he said something it would be immediately followed. Then what happened? Everything got revealed. He is now in jail. His own son got him caught.
So the ones, who walk on the path of untruth, enjoy some good times but later on they meet with a downfall. The problem with the path of untruth is that you don't get sound sleep and feel restless. At least, the ones following the path of truth will have a sound sleep.
Q: Gurudev, Guruji, in night we see stars, does it mean to see truth we have to live in darkness?
Sri Sri Ravi Shankar:
Is the sun, during daytime, not visible to you? Don't you see the moon in the evening?
It's only in the absence of the sun and the moon that the stars are visible. Then you run behind the stars. Only those who haven't seen the sun and moon of their own Self run behind the stars.
Opposite values are complementary. If there is a question, there is an answer.
Q: Gurudev, What should we do when nothing is in our hands and we don't understand what should be and what shouldn't be done in a relationship or career?
Sri Sri Ravi Shankar:
You should meditate then. When you are so much deluded and confused, meditate for some time. You will find clarity dawning instantaneously.


Q: Gurudev, Guruji, what's the difference nihilism and advaita?
Sri Sri Ravi Shankar:
One is nothing and the other is complete. Truth has two aspects - we keep saying it's nothing and then experience the completeness. Therefore in Yoga Vashishta, Maharishi Vashishta says in beginning, that the consciousness is empty like the sky and full like an ocean. We start with saying, "I am nothing" and move to "I am in everything".

Q: Gurudev, Guruji, you can do anything. So why don't you erase all corruption and violence from the world and make it perfect?
Sri Sri Ravi Shankar:
(Jokingly) This is a very clever way that you have adopted to skip! If I do everything, then what would be left for you to do! Why have you come in this world at this time? You also have a role to play. It will be a monologue if only one person plays all the characters in a play. I haven't come here to do that. I am not here even for dialogue but I am here for multi - logue (Laughter). Everyone should play his/her own role.
Have you heard the story of the squirrel? When Sri Rama was building setu with his army of monkeys, a very little squirrel was putting sand in the water. Some members of the team laughed at how much this little squirrel could contribute. But that squirrel was very happy playing his role in Sri Rama's army. He was happy thinking that he also has his job to do. Sri Rama felt very happy and blessed the squirrel moving his hand at his back. Because of his small size, only three fingers of Sri Rama covered his whole body, and he got mark of three lines on his back. This can be a fictitious tale but the message is - we also have a responsibility even if God is doing everything. Whatever we can do, we do that.
Responsibility is that which we can do.


Q: Gurudev, I often speak the truth, but because of this people become angry. What must I do?
Sri Sri Ravi Shankar:
Speak the truth and speak sweetly as well. When you speak harshly then people get angry, not because of the truth. When it is very necessary to tell a bitter truth, speak it with sweetness. You don't have to cut vegetables with an axe.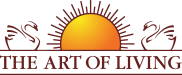 Founded in 1981 by Sri Sri Ravi Shankar,The Art of Living is an educational and humanitarian movement engaged in stress-management and service initiatives.
Read More