Question & Answers with Sri Sri Ravi Shankar

Q: Gurudev, You always look so calm and collected, despite your busy schedule? How do you manage it?


Sri Sri Ravi Shankar:
Do you know beauty lies in the beholder's eyes? How are you able to see that everywhere? Consciousness is truth and beauty together.
Real beauty is when you're centered, when your mind is with the truth. That is how every baby is beautiful – because they are centered.
Q: Gurudev, Can you please talk about our karma governing our future?
Sri Sri Ravi Shankar:
Yes, your karma forms your future. I have talked about all these things in the book 'An intimate note to the sincere seeker'. You should read that.


Q: Gurudev, What question should I ask?
Sri Sri Ravi Shankar:
My dear, you are asking me to tell you question also! Is it your New Year resolution not to use your brain come what may? You want to borrow even questions! No way. The questions have to be yours. It's not school where they give you questions and you give answers. Here you have to come up with the question. And you don't have to; if it comes up in you then that is your question. Nobody can tell you what question you should ask, what you should prayer for or what you should seek. It is a spontaneous outcome from within. Need is not to be dictated by somebody or anybody. Need is that which arises from within. In reality when you come in this energy all questions in you disappears.


Q: Gurudev, Guruji, what should a devotee do if his faith is shaken?
Sri Sri Ravi Shankar:
Shaking of faith and devotion sends you a message about the strength of your faith. What is the need to be afraid of? Shake it as vigorously as you can. I would say only that faith is authentic which stays even after shaking. This is job of the master– to shake the faith and let it grow stronger. Guru doesn't build your faith but he shakes your faith. This is the strategy moving from ancient times. When the faith shakes, it reveals that it can be made stronger. If it is authentic, anyway it will grow strong. In the whole process you realize, this is all mere a play of mind. Faith and devotion were always present. Devotion towards truth can never disappear. This is maya(illusion) of the mind which makes you feel it is shaken.


Q: Gurudev, I want to progress spiritually really fast. How do I get on the fast track? I have lost so much time already.


Sri Sri Ravi Shankar:
When you go on a train you should simply relax. If you keep running inside the train you are not going to reach any faster. Got it? Just imagine someone with a suitcase running fast in the train from one compartment to another compartment. My dear, it's not going to make you reach any faster. To catch the train you have to run fast, once you are in the train, just relax.
Q: Gurudev, Guruji, with your grace I got a new car but if you don't sit in it, what's the fun of having the car?
Sri Sri Ravi Shankar:
Your body is the car of which the heart is the motor. It's enough for you to have a seat for me there. What's the fun of sitting in the other car! Make me reside in your heart.
Q: Gurudev, What is swadhyaya?

Sri Sri Ravi Shankar:
Do either of the two things:
Become such a devotee like Yudhishthir, who gets Lord Krishna who is full of cleverness or else become clever, awaken that element in you.
The world thinks you to be better than you actually are.The world thinks you to be less worse than what you actually are. If you think like this, then what you want, will happen. Whatever kind of sankalpa you release in the universe that kind of result will come to you.
Realize this now or later after a decade. Once you realize it, you will bow down to this Universal Self. Otherwise you will blame the world and become sad making yourself blemished. Some people indulge in self pity, "I am very good but people do wrong with me."
Who says people did wrong? Who asks you to be stupid and be swept away in emotions? Some fall in love crazily, they talk so much and the other person doesn't know how to handle it.
Wise know how to accept love and give. But everyone is not wise. We want everyone to behave like the wise but we behave like an ignorant.
a look at yourself. This is swadhyaya study of oneself. Swa – means self, adhyaya – means study. Swadhyaya doesn't mean turning pages of books.
Q: Gurudev, What makes a child learn wrong language?
Sri Sri Ravi Shankar:
Every child is born innocent. But they learn abusive language from environment. Initially they only imitate their parents or people in their surroundings. But then it becomes a habit. Whatever you give comes back to you. That spoils your mind only.
Q: Gurudev, Bali culture is connected to India, would you throw a little more light onto this?


Sri Sri Ravi Shankar:
If go into the aboriginal culture all over the world you will find that they are all similar - in British Columbia, Australia, New Zealand, India etc. They all are similar to one another. They all honor the directions, the moon, the earth, the sun, the water, the mountains. They all honor creation. India and Bali are in Southeast Asia, and are of course connected. It's good to find similarities, and celebrate differences.
Q: Gurudev, How much difference is there between science and spirituality? Why do not scientists believe in spirituality?
Sri Sri Ravi Shankar:
Evolved scientists surely believe in spirituality. Those who are not yet fully evolved may not believe in spirituality. Scientists like Einstein had said that he had never seen or heard a book like Bhagwad Geeta. If you hear a quantum physicist talking, you will feel as if the text is being quoted from the scriptures only. 'What is this?' is science.' Who am I?' is spirituality. We need both science and spirituality to bring contentment to our soul.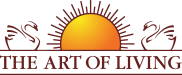 Founded in 1981 by Sri Sri Ravi Shankar,The Art of Living is an educational and humanitarian movement engaged in stress-management and service initiatives.
Read More