Question & Answers with Sri Sri Ravi Shankar

Q: Gurudev, Is little bit of ego ok?

Sri Sri Ravi Shankar:
If you recognize that you have ego, for God's sake don't try to get rid of it. If you get rid of your ego, that itself will become the cause of a bigger ego trip. So if you find that there is ego, just keep it in your pocket. You know the only antidote for ego is being natural, or naturalness. Why do you want to get rid of your ego? Because it bothers you. More than others, your ego is bothering you. You are constrained, restrained and uncomfortable. You feel others don't respect you or you are better than others. You compare yourself with others. So I would say, if you find that there is ego in you, let it be. We will not meddle with it. If it comes, let it come.

Q: Gurudev, How do you forgive someone who has hurt you deep yet shows no guilt or regret?
Sri Sri Ravi Shankar:
I want to tell you that most of the questions have been answered in the books – Celebrating Silence or Celebrating Love.
Q: Gurudev, Is every partner also the same? Does soul mate exist?

Sri Sri Ravi Shankar:
First you meet your soul and then rest will follow. If you meet your soul, many will come and claim that they are your soul mates. Then you chose one of them.

Q: Gurudev, Jai gurudev. Would you please explain about 2011? We are worried.

Sri Sri Ravi Shankar:
If you remember, many people were so afraid and paranoid in 1999. In 1999, it was said that computers were going to crash. They were asking, 'What do we do? We are not going to get food'. People started storing milk and food-grains in their basements! I think I was in Halifax at that time and people there asked me the same question, and they were also storing food! They said we have stored milk powder for three months, grains and stuff. I said, "nothing is going to happen. There is going to be business as usual". And I am telling you now, we will see 2010, 2013.. It will be business as usual. Only thing is people will be more and more spiritual. Have you noticed how young children, the Yes+ kids were asking questions? I think the older generation would be surprised to see how spiritual the younger generation is becoming. You know what questions you got in 40's or 50's, What is the meaning of life?, these kids are getting at the age of 15 now . I am asking this question to those of you who are above 50. Did you ever get this question at that age? The kids today are so much spiritual! As the time comes, you will see that more and more kids become more aware. They are not so much about showoff or buying things like you used to feel. The younger generation is completely off the clothes or jewellery or showoff. Of course, they have little bit more craze about gadgets and the cars. But even that is not as much as you would expect the things to be. Right? You find such difference in people! See in the beginning days of video games every body was so much on those video games. All those violent ones. But as times passed, it's fading out. I feel that it is fading away. Isn't it? It'll happen. More people will be more inclined towards spirituality.

Q: Gurudev, I have left my habit of drinking and smoking after the course. But my parents are still stuck up in these. What can I do?
Sri Sri Ravi Shankar:
If your mother or father had not done the course, and is drinking alcohol, then certainly you are not having a cordial relationship. Allure them by any means, and get them into the course, then see they will also leave any addictive habit. Today, the problem is that so many homes have become slave of alcohol. It is a matter of sadness.

There are so many children who ask how their parents can leave these bad habits. You have to do work for this. You have to apply some tactic. It is not only that only parents improve the children, sometimes children also improve their parents. How many of children are there whose parents have changed? Very good!
Q: Gurudev, Whenever there is choice, is it previously decided what we are going to chose? Or it can change also according to what choice we make?
Sri Sri Ravi Shankar:
It can change also. That is why 'Dhiyo yona prachodyat' is a part of the Gayatri mantra.

Q: Gurudev, What is innocence? What takes away innocence?
Sri Sri Ravi Shankar:
For innocence you would have to know there is no other.
Q: Gurudev, Is there such a thing as absolute truth?
Sri Sri Ravi Shankar:
Adi Shankaracharya said that the definition of truth is that which is untouched by time. It is that which stays the same yesterday, today and tomorrow. So going by this definition, body and mind are not the truth. Truth is the substratum of creation. There is something at the core of our being that is not changing and that is the absolute truth. That's why even when you become old, you don't feel you have become old. Somewhere we know that something in us will not die at all.
Q: Gurudev, Why do we want to be liberated?


Sri Sri Ravi Shankar:
Wanting freedom is a natural phenomenon. What you feel after your exams are over is a little experience of liberation (moksha). In life also you burn in your own hopes and desires. These desires have only brought you misery. When you relax taking a step outside all this, there is liberation (moksha). When you sit for meditation with the feeling, I am nothing, I want nothing, and I do nothing - this feeling is the feeling of freedom. It is fun, it is freedom.
Q: Gurudev, In trying times we find people are letting us down in government, business and religion. How do you think these leaders should be handled?


Sri Sri Ravi Shankar:
Compassion. Mahatma Gandhi created a brand of politicians who were widely respected. I say spiritualize politics, globalize wisdom and secularize religion. Everyone should know a little bit about every religion in the world. If everyone could learn a little about Buddhism, Hinduism, Sectism, Janism, Christianity, then the whole mosaic of religion would be available. That's the only way we can understand each other and move on to spirituality. If every child knows a little bit about each religion, they would grow up with an acceptance of all religions.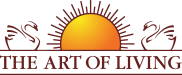 Founded in 1981 by Sri Sri Ravi Shankar,The Art of Living is an educational and humanitarian movement engaged in stress-management and service initiatives.
Read More