Question & Answers with Sri Sri Ravi Shankar

Q: Gurudev, How do you define success in life?

Sri Sri Ravi Shankar:
Only in moments of true confidence do you recognize true success.

Q: Gurudev, What is your definition of Happiness?
Sri Sri Ravi Shankar:
Happiness is the direction in which life tends to flow.
Q: Gurudev, How do we recognize if a Master is true or not? Whoever gets connected to one's master puts full faith in him but then there can be a wrong use of this faith. So when someone ask me this question, it becomes difficult for me to answer in a proper way.


Sri Sri Ravi Shankar:
There are so many people in this world who betray their friends. Seeing this you don't stop making friends. There are so many people who go to shops, steal things and go away. How would you feel being suspected as a thief when you enter a shop? So don't be with that fear. Some doctors take out the kidneys of patients, then should people stop trusting all the doctors? Many time accidents happen, say a train gets off the track. Now should people stop traveling in trains because of this fear? This is paranoia. Listen to your heart. If your faith is true even if the master does wrong to you, it will not have any effect on you. Your faith will only raise you higher. If the master is doing wrong he will fall down, face problems, but it will not affect you at all. Your heart guides you to that which is right.
Q: Gurudev, How to have devotion?
Sri Sri Ravi Shankar:
You assume that you have devotion. Don't strive to have devotion. We should assume that we have love and devotion in us. When you believe in this, the devotion in you enhances. When you think you don't have devotion at all, it wouldn't manifest.
Q: Gurudev, How can we strengthen the faith?

Sri Sri Ravi Shankar:
: Your very thought to strengthen the faith strengthens it. Move ahead assuming that your faith is very strong. When your intellect is purified, faith automatically gets strong. We should have a pure diet in order to purify the intellect. So, pay attention on your food. If you eat food thinking all sort of negative things in the world, that also affects the intellect. Many times people get time to converse only during meals, and they discuss about topics like diseases while preparing and eating the food. This is very wrong, and we need to get rid of this habit. You become what you eat. The type of food you take governs your mind. And again your mind has a direct impact on your body. That is why you should eat food with a happy state of mind. If we are very excited, we cannot swallow food with ease. Also if we are restless, we end up eating more food. So, it is important to have food with awareness.

Q: Gurudev, Whatever decisions we take, are your blessings always there?
Sri Sri Ravi Shankar:
In your profession and relationship, choice is yours and blessings are mine. The rest, I will have to think a little.

Q: Gurudev, You spoke about education and how it can better the world. Where does God fit into this equation?


Sri Sri Ravi Shankar:
You don't need to fit God in anywhere because He is everywhere! Please don't try to find a place for Him. He is omnipresent. If you think you are going to find a place for Him, He will laugh at you. God is the sum of creation. God is that energy in which we all are. We cannot escape from that energy. God is not someone who is sitting up there in Heaven who punishes you when you do something wrong. He keeps quiet when you do a mistake and then comes with a stick. This idea of God may be there in books, yet to me, God is love. And love is permeating this whole creation in every way, everyone and everything. When you relax and take your mind inwards, you take this power. That is the basis of creation.
Q: Gurudev, Guruji, how much of Mahatma Gandhi's principal of non violence should we apply in life?
Sri Sri Ravi Shankar:
There is nothing new to follow the principal of non violence which is being applied since ancient time. One should follow and keep the principal of non violence in life. Sometimes if one has to slap someone for his good, but does it with a smile then it is not violence. See, one has to kick with a cane to make a buffalo move forward, where as a cow just moves with a sound. The gentle animals may not need the cane, but for animals like buffaloes and donkeys, cane is the only language they understand.
If we do any work with anger, hatred, jealousy, feeling of revenge etc. in mind –then that is an act of violence.
Q: Gurudev, If we are not getting something even after putting in continuous effort, should we accept the reality as it is, or should we keep on praying to get it?
Sri Sri Ravi Shankar:
If that is very much needed by you, you would not be able to go without praying. And have this faith that God will give you what you need.
Q: Gurudev, How can one find the purpose of life?
Sri Sri Ravi Shankar:
Become calm and listen to your inner self. Do you all have cell phones? What do you need for the cell phone to work? If there is no SIM card, will it work? If there is a SIM card, but you are far away, will it work? You need a SIM card, signal and the battery must be charged. So all three are required: battery, SIM card and closeness to the tower.
Even if you have all three but you don't dial, will it work? You need to do that much. The spiritual connection is the tower. Self-effort is that little dialing and meditation is charging. Then our prayers will be answered. Sometimes the prayers are not answered. Why? Because there is no SIM card. You have the ability to bless and grant others' wishes when the mind is serene.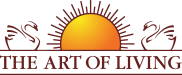 Founded in 1981 by Sri Sri Ravi Shankar,The Art of Living is an educational and humanitarian movement engaged in stress-management and service initiatives.
Read More