Question & Answers with Sri Sri Ravi Shankar

Q: Gurudev, Why do we dream while sleeping in the night? How is it related to our life? Does a dream come true?


Sri Sri Ravi Shankar:
Why do we dream while sleeping? You want to dream while awake? (Laughter – looks at the moon, over the horizon). There are many people who do that. Even the ocean has become still to reflect the moon. Isn't it so artistic, look at the moon and the cloud, it looks like somebody emerging out of the cloud.
There are five types of dreams.
The first type is your past experiences – so where you went to school, you went to college, or you were working in your office, or business.
The second type of dream expresses your innate desires. Suppose, if you wanted to drink cola and you didn't drink it and you went to sleep, and in the sleep you are drinking cola. How many of you have had this experience? Whatever you wanted to do and you didn't do. In the sleep you fulfilled those things. Your desires come to you as dreams.
And, the third type of dream is intuitive – whatever is going to happen in the future maybe six months later or a year can come to you in the form of a dream. Before the Tsunami happened, a few months before, some people dreamt of it. The waves rising six feet high. Many people had that experience. Even here in Indonesia many people had the experience of volcano erupting. So whatever is going to happen in the future, that can come to you as dream, this is the third type of dream.
The fourth type of dream is what? About the place you are in, suppose you go and sleep in Germany in a place or in somebody's house and in the dream you hear all German words. In Russia, in the dream you hear and see Russian faces, in Russian language. It can happen in any place in the world. The fourth type of dream is related to the place you are sleeping and not to do with your own experiences.
And the fifth type of dream is a mixture of all of these. Some of it is the past, the present, the desires and the place you are in. Ninety percent of your dreams are this; that's why there's no clarity. Suddenly you are on a horse and the horse is inside a train, and the train is going in the water on a ship, then the ship is flying up in a sky. All sorts of weird things happen. That is why when people ask me to interpret my dreams, I say, "Take a cup of tea, and wake up." Don't worry about dreams, make a bundle and throw them in the ocean.
Q: Gurudev, Why can't we go back in time to correct our sins?


Sri Sri Ravi Shankar:
Correct our sins? They have all gone away from you. Everyday is a new life, live as though you are a new person. My dear, that is why you are here. If you have to live in the past and brood over the past you don't need to be here in the satsang. You have come here know that it is new.
Satsang is like a flowing river; not stale water, all the time fresh water.
Q: Gurudev, How do you find the ability to switch back into happiness?
Sri Sri Ravi Shankar:
The ability to switch into happiness comes with practice. When you are thirsty, you need to drink. When you are unhappy, tired, lost and out of energy, you must do some breathing and meditation. Watch the emotion, leave it and observe. Look at the sky for a second. Observe the sensation. If you are tight in the throat, chest, somewhere, take a deep breath and relax.
Q: Gurudev, If we should not blame ourselves nor blame anyone else, whom can we blame? Is it ok to blame you?


Sri Sri Ravi Shankar:
By all means. I'm ready. I can watch the fun, as much as you want. Do you have to blame? If you have to blame then get it out of your chest.
Q: Gurudev, What do you advice to farmers?
Sri Sri Ravi Shankar:
The crops which were produced in abundance in India are now being imported and hence their prices have also been raised manifold. Earlier three crops were grown in one field and even if the yield of one crop is destroyed, the others would give the farmers a living. So this system of growing multiple crops would never let farmers be in debt. But with the hybrid crops you get a good yield only in the first one or two years and then it decreases the soil fertility. It leads to depletion of essential salts in the soil. So I suggest to all to adopt the ancient methods of farming. Multiple cropping yields a good profit.
We have also started a seed bank in Maharashtra. 1 kg seeds have been given to 50 farmers this year. 1kg seeds will give them a yield of 40 – 45 kg and next year they would be returning 2 kg seeds. This way 100 farmers can get free seeds next year. It will be good if such banks are started in Punjab and Haryana also. Farmers will be happy and we will also get a good crop. Otherwise the crops which we get with chemical farming cause pain and other illnesses in the body here and there. So multiple cropping and chemical free farming are the best solutions.
Q: Gurudev, What is the difference between prayer-oriented and meditation-oriented religion?
Sri Sri Ravi Shankar:
Everything has its own place. Prayer is asking from God and meditation is listening to the God. Both are important.
Q: Gurudev, How do we get rid of expectations or get free of worry? Also how not to get bothered by the expectation that passes again and again?
Sri Sri Ravi Shankar:
Never mind, let it be there. Why do you want to get rid of all the expectations? When it is troubling you, then you want to get rid of it. Right? You know, when you have nothing much to do, then you worry, then you sit and expect, or day dream. When you are busy, it is a different story all together.
Q: Gurudev, I read books on knowledge. How do I know that knowledge is only at intellectual level or is actually realized by me?
Sri Sri Ravi Shankar:
It is very simple. You go to a restaurant and you read the menu card. By the time you have eaten it, you know you have eaten it. Experience is so irrefutable. Reading about back pain in a book and actually having back pain are different. So, it is very obvious. Your experience is what is most important.
Q: Gurudev, I often talk to you in heart. How do I satisfy myself that my words have reached you?
Sri Sri Ravi Shankar:
My job is not to satisfy you but to make you restless to get the Highest knowledge. In that restlessness you achieve awareness.
Q: Gurudev, How do we recognize if a Master is true or not? Whoever gets connected to one's master puts full faith in him but then there can be a wrong use of this faith. So when someone ask me this question, it becomes difficult for me to answer in a proper way.


Sri Sri Ravi Shankar:
There are so many people in this world who betray their friends. Seeing this you don't stop making friends. There are so many people who go to shops, steal things and go away. How would you feel being suspected as a thief when you enter a shop? So don't be with that fear. Some doctors take out the kidneys of patients, then should people stop trusting all the doctors? Many time accidents happen, say a train gets off the track. Now should people stop traveling in trains because of this fear? This is paranoia. Listen to your heart. If your faith is true even if the master does wrong to you, it will not have any effect on you. Your faith will only raise you higher. If the master is doing wrong he will fall down, face problems, but it will not affect you at all. Your heart guides you to that which is right.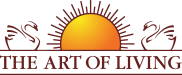 Founded in 1981 by Sri Sri Ravi Shankar,The Art of Living is an educational and humanitarian movement engaged in stress-management and service initiatives.
Read More