Question & Answers with Sri Sri Ravi Shankar

Q: Gurudev, Survivors of war and disaster sometimes feel guilty about being alive when so many around them have died. What message do you have for these people?


Sri Sri Ravi Shankar:
Life is eternal. That's it.
Q: Gurudev, I start to do a lot of things, but I don't get to complete. Can you tell me a way how can I improve the situation?
Sri Sri Ravi Shankar:
If you want to do, you can do anything. It has to come from within. With the determination, 'I will do this job, and I will see to it that it gets completed'. This commitment from within will help you, and get you through. Got it? Nobody can do the job other than you.
So, take up with small things and follow it through, and then you will get the confidence. That prepares you to take up big tasks. You know, why do you drop things? Because you think they are not important. But there is nothing important or unimportant in life, everything has importance. So, even if something looks unimportant, you say, "I want to finish it, and I will finish it". Then you will be able to enhance your commitment.
Q: Gurudev, What is the best way to handle religious conflicts?
Sri Sri Ravi Shankar:
Every child should know a little about all cultures and religions in the world. They will start to feel connection with all the cultures. Every child should know a little bit about all religions like Buddhism, Christianity, Islam, Hinduism. They will grow up with a broad mindset.
I feel at home wherever I go in the world. I feel connected, and everyone can do that because we all have that need to be connected. In fact you don't have to make an effort, we are anyway connected.
I still remember an incident some 25 years ago, in Manchester, UK. A small girl came to me and asked: 'Why cannot human beings connect with everyone else in the world?' I told her this is because we are so stuck in our identities. It's good to have identity but we have to grow beyond that.
Q: Gurudev, Present moment is inevitable. In spite of this knowledge the mind oscillates between past and present. What to do?
Sri Sri Ravi Shankar:
Is it better than before? Once you are here it will continue to get better.


Q: Gurudev, 90% of people don't have clean drinking water, enough food or any hope. What can a simple person do about it?
Sri Sri Ravi Shankar:
In some villages where there is dirty water, the water filters run on electricity. Some people came to see me two, three years ago about this issue. The water filters were expensive and half the villages don't have access to electricity(in India). So the villagers couldn't use them. They invented a water filter. It costs only $10 for one year. You can filter as much water as you want. Very dirty water runs through it, and it comes out clean. It just costs $10 to change every year. This is one breakthrough. 90% of all diseases are waterborne. When one has good drinking water, there is a shift. Just with one filter, you can run dirty water through it and get pure water.
Q: Gurudev, I often talk to you in heart. How do I satisfy myself that my words have reached you?
Sri Sri Ravi Shankar:
My job is not to satisfy you but to make you restless to get the Highest knowledge. In that restlessness you achieve awareness.
Q: Gurudev, We heard that Abhimanyu learnt one of the difficult and tactful war act called 'chakravyuh' while he was in his mother's womb. So, is it possible to learn something while in womb also?
Sri Sri Ravi Shankar:
Yes, it is true.
Q: Gurudev, How does one develop intuitive powers while making a decision?
Sri Sri Ravi Shankar:
Intuitive power is like a gut feeling, and to get clear intuitive power you must mediate. Without meditation your intuition will be vague, it won't be intuition at all.

(The next part will be covered in the coming post)
Q: Gurudev, What is the purpose of life? Is it to serve?
Sri Sri Ravi Shankar:
The one who knows the purpose of life would not tell you. Someone who tells you the purpose of life doesn't know it. This question is like a vehicle that moves us forward. It is something we should ask ourselves many times. It clears the path, the cobwebs in life. Don't be in a hurry to answer this question.
The source of the English word "service" is "seva," i.e to be like him, nature, God. Service is when someone does everything without expecting something back. It is our very nature and basic instinct to serve. When your mind is stress-free, calm, collected, happy, what you do is service.
Q: Gurudev, It is said that after lots of merits one gets a human birth. Then how come the population of humans is increasing in the world because people are not very meritorious in the world today?
Sri Sri Ravi Shankar:
Population of many animal species like scorpions, snakes is also decreasing. Animals in forests might have taken birth as humans. You think over this.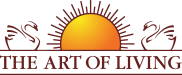 Founded in 1981 by Sri Sri Ravi Shankar,The Art of Living is an educational and humanitarian movement engaged in stress-management and service initiatives.
Read More