Question & Answers with Sri Sri Ravi Shankar

Q: Gurudev, Whenever I meet you, I don't feel satisfied. I feel you give more time to others than me. Today also in darshan line, you never looked at me and moved ahead. And whenever I get a chance to talk to you, I just don't know what to talk! Then I think, "Oh! I forgot to ask this, forgot to tell this". The analysis starts in my mind. What to do?
Sri Sri Ravi Shankar:
How can I not see you? I leave none unseen, I see each and every one-all who come to visit me in the darshan line. And you forget to ask or tell anything on meeting me, that's OK. You have told it now, got your chance, yes?
Q: Gurudev, After my course and Advance courses, my anger has been reduced to 80 percent. How can I completely get rid of anger?
Sri Sri Ravi Shankar:
The remaining 20 percent will also reduce. You can keep some anger with you also. It would be a good source of entertainment for others.
Q: Gurudev,
I am going through a hard time in life. My wife cheated on me but now wants to be back. What to do? I don't have much trust anymore, but I find it hard to breakup. I am confused and worried about the future. Can the love develop again?

Sri Sri Ravi Shankar:
Ya, certainly. Have a broad mindset. Suppose you were in that state. You made a mistake and you repented it, and you want your wife to forgive you. How would you feel if she doesn't and hold on to it. How would you feel? Same way a mistake has happened through her. Some mistakes happen through you and some through her. Forget about it. Live in the present moment. Give her a chance. Move on to the future. But if it keeps happening too many times, then you can take a decision. If it is once or twice, you should give her a fair chance. If it happens more than three times, then you put your foot. I have no experience in this field. I can't give any better advice on this. So, this could be a suggestion. I don't know in what way has she cheated you, but it may not be so intentional. Our 'Art of Living's' policy is not to see intention behind others' mistakes. Once, twice, thrice as much as your capacity is there, you keep forgiving. But then when it comes upto your neck, you say, "No more".
There was a king who was all the time hurling abuses at Lord Krishna, when Lord Krishna was here on the planet. This Jarasandha was insulting him, and spreading wrong rumours about him. Lord Krishna forgave him not once, twice but 100 times. His patience was 100 times. But then Lord Krishna said, "I have forgiven you 100 times. I am not going to stop now. I want to finish off you now. I have given you enough room, you didn't change. The only way is you to be punished". So, it depends upon our capabilities. Jesus also said to forgive. See how much patience you have. How much can you take to forgive? Not just your wife but everybody for that matter.
Q: Gurudev, Is it love or surrender when I feel your presence in meditation?
Sri Sri Ravi Shankar:
Surrender with love. And that which happens with surrender is love.
Q: Gurudev, What is difference between self and mind?
Sri Sri Ravi Shankar:
Self is the ocean and mind is a wave.
Q: Gurudev, What is the relation between meditation, sleep and dream?
Sri Sri Ravi Shankar:
You have used three different words; you first tell me what definition do you have for these three?
Meditation is when you are awake as well as relaxed.
You don't know anything in deep sleep. Only after you wake up, you get to know that you were sleeping. And a dream is a dream. The experiences that you already have had, when those reflect again in your mind, your consciousness, that is dream.
Q: Gurudev, How can I be a selfless devotee? I have been doing business with you till now. What step should I take to be the same?

Sri Sri Ravi Shankar:
This wish has arisen in you, so take it for granted that it has already started. I don't mind even if you do business. Anyway, you would be getting much more than you give. Live joyfully. You wouldn't encounter any loss even if you do business.


Q: Gurudev, Is violent action ever appropriate?
Sri Sri Ravi Shankar:
A conscious action taken to curb violence may appear to be violent itself. In fact it is not. However, I am not for capital punishment. I feel there is a chance to bring reformation in every body. Have compassion for the ones who do hurtful things and have no remorse. Have compassion for their lack of education and recognize that there is a victim inside the culprit.
Q: Gurudev, What is special about this meditation practice compared to others?
Sri Sri Ravi Shankar:
It makes you ordinary and it can happen only to ordinary people. If you think you are special, this meditation cannot happen. And that is what is so special about it.
Q: Gurudev, In your books, most of the examples come from the Hindu tradition of the Gita, not so much from the Koran and the Bible? Have you read the Koran, the Bible or any other religious books other than of your own religious tradition?


Sri Sri Ravi Shankar:
I am not a theologian. I speak from my experience. One of the scriptures that I usually quote from is of course the Gita. I also quote from the Bible. I am not averse to any religious scripture in the world. What I am averse to is fanaticism of any sort. You need to study every religion or scripture before you can come and talk about it. So, since I have not studied all of the disciplines like Bible and Quran, I must spend at least four to five years studying each before speaking about them. Yet the essence of all these scriptures are spiritual values which I think I can very easily find in my life. I can easily speak on the essence of the Bible. That is why I say unless you become like a child, you can't get so far. This is true because every child has that freedom. The child inside you is alive. You are still that innocence. That is spirituality. It is when you meditate, when there is unity among diversity and oneness with the whole universe.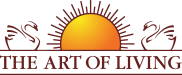 Founded in 1981 by Sri Sri Ravi Shankar,The Art of Living is an educational and humanitarian movement engaged in stress-management and service initiatives.
Read More